Go to a concert and take a good look around. You'll be able to tell who in the audience is a newcomer versus a long time fan or roadie without even speaking to them. They'll have a t-shirt that was only available at a tour ten years ago. Maybe their jacket was signed by the band. They'll be the first person in line at the merch table, happily adding a souvenir of their experience to their collection.
Faire isn't so different. There are little trinkets and additions present in those who come to the festival regularly. We talked about the Favor Saver, but it isn't limited to just pins. From head to toe, there are ways of decking yourself out to show how much of a playtron or Rennie you are. Some items can only be gotten at specific faires. Others may no longer be available, so you were lucky to have gotten your hands on it! I think of this as "Faire Swag".
SWAG is said to be an acronym for "Stuff We All Get." I think that fits faire pretty well. You just start collecting things one at a time, especially if you are directly involved in faire in some aspect. One of the first things they told us to invest in on cast was a good, heavy-duty pair of shoes 'cause that gravel can be unkind when you're on it all day. It took me a single season to realize there was a good reason everyone on cast got their boots from the same place. From there I began noticing everyone seemed to have something from so-and-so's booth, mostly because it served a practical purpose.
So with that in mind, let's take a look at some of the most prolific Faire Swag I've noticed around ORF. Some of this can be found directly at the faire during its run, while others can be gathered through Etsy or at events leading up to Labor Day weekend. I won't lie, a few pieces on here are a wee bit on the pricy side, but utterly worth it.
---
#10 A Smart Chapeau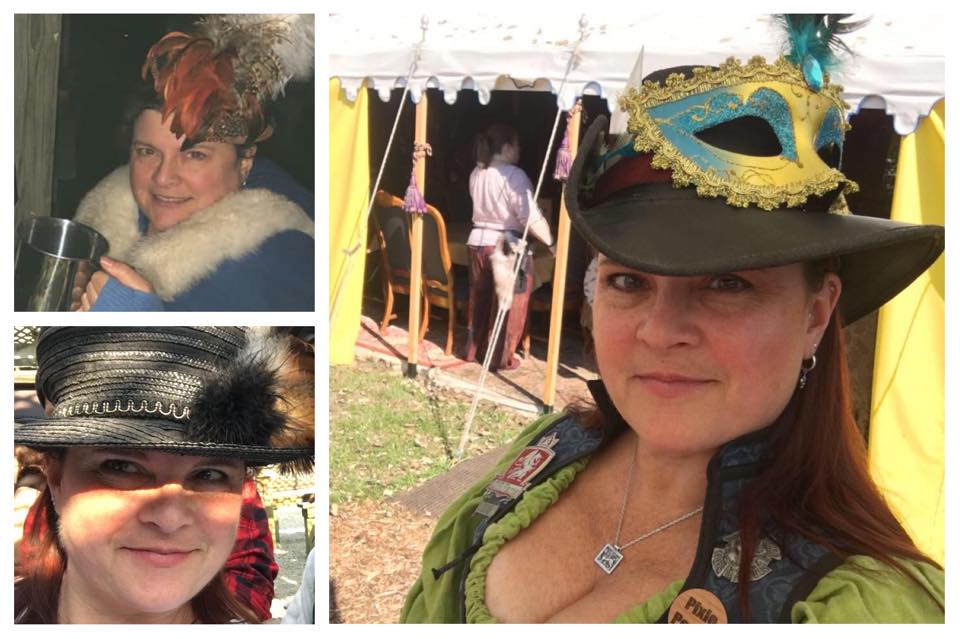 In the Feathered Hat D.I.Y., we talked about why hats were so important to people and why you needed one at fair. Look around and you'll see just about everybody wearing something on their head, be it a flower crown or an elegant riding hat.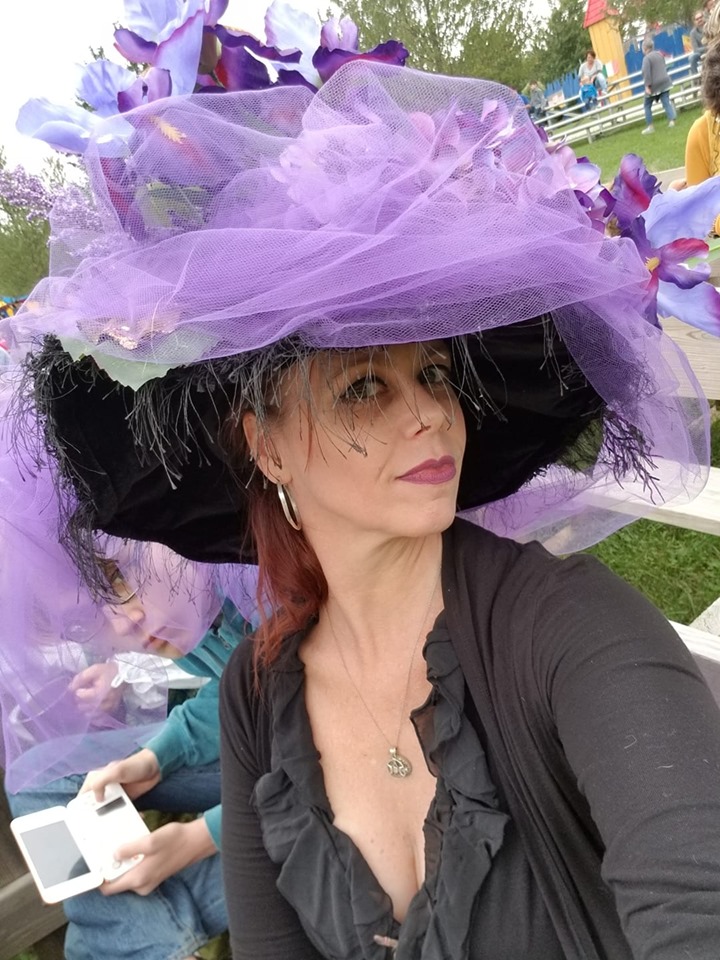 The leather hats are always a popular choice, especially if you choose to embellish them by picking up some feathered additions or hat-pins. The Gilded Lily is a good spot to hit for fancy, highly embellished hats, while Saxony Leather carries some beautifully crafted cavalier styles.
---
#9 Mug/Goblet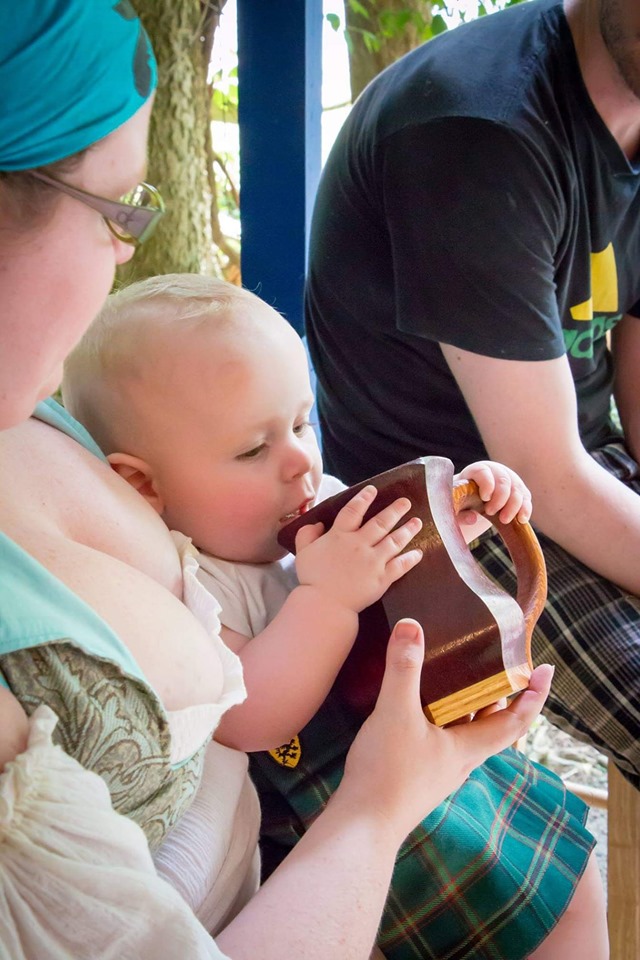 Take a quick look along the belt of your local dedicated Rennie. You are sure to see a mug, a cup, or horn hanging there just waiting to be filled! It pays to keep on one hand, especially if it is one of the fine woodworking pieces from Lost Viking Hoard or New World Mugs. Besides looking super with the times, these are a lot less wasteful than getting plastic cups or bottle every time you need a drink. z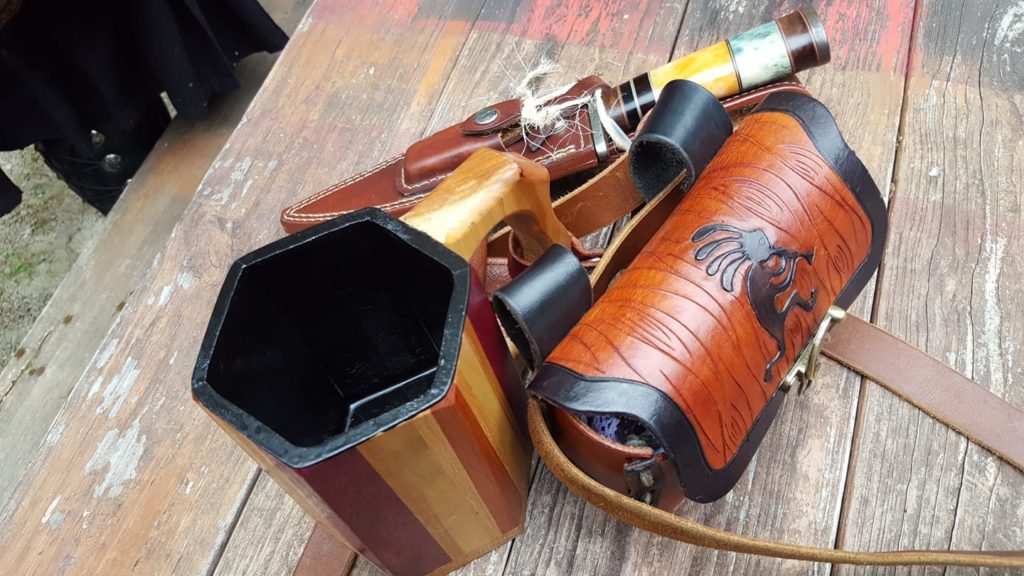 There are souvenir mugs at the shops around the festival grounds and you can even find reusable wooden straws! But if you don't want to shell out for something hand-made, copper mugs are in right now. Check your local retailer for them.
---
#8 Hair Falls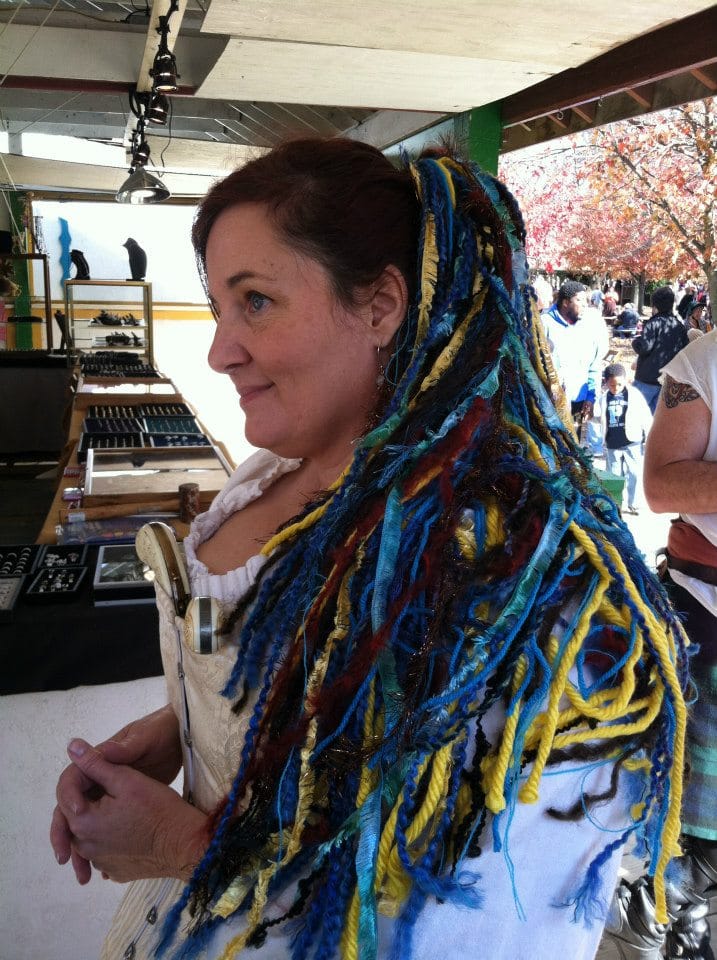 Especially popular among fairies and belly dancers, the hair falls add an element of whimsy to everyone who wears them. I keep a few in my closet to match different outfits, and I've seen them becoming more and more popular at faire as of late. I think it's a pretty inexpensive way to get in on the fun, and there are a lot of different ways to create your own. We even included a D.I.Y. on how to make them, and you can peek on Pinterest for different ways to tie them.
---
#7 Cloak/Winter Garb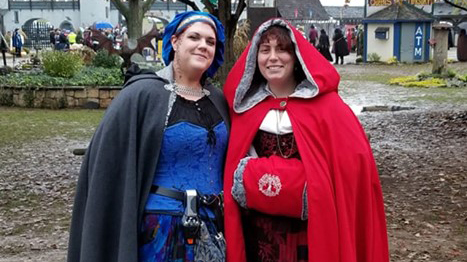 I know winter seems a long ways off, but you'd better believe me that cold can sink in overnight and leave you desperate for extra layers before you know it! You can make a cloak on your own pretty easily, especially when your local fabric store comes out with Halloween patterns. Just don't forget to Scotch Guard the bejeezus out of it. A cloak doesn't do you any good if it's soaked all the way through.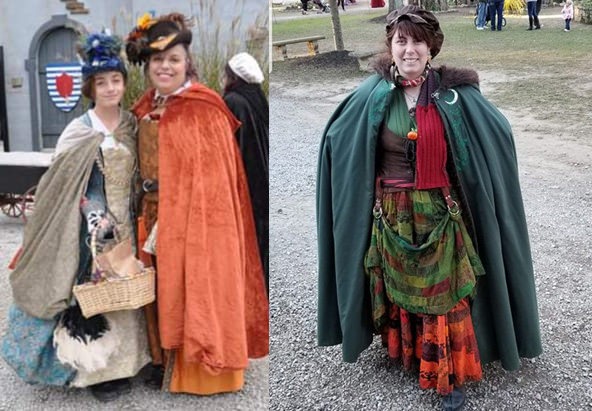 However if you underestimated the chill and showed up empty-handed, never fret! Cloaked in Shadows offers some brilliant pieces to keep you cozy from head to toe. Just a bit further down the lane you can find woven gloves, wraps, and hats from A Viking Wife.
---
#6 Commemorative ORFans Pin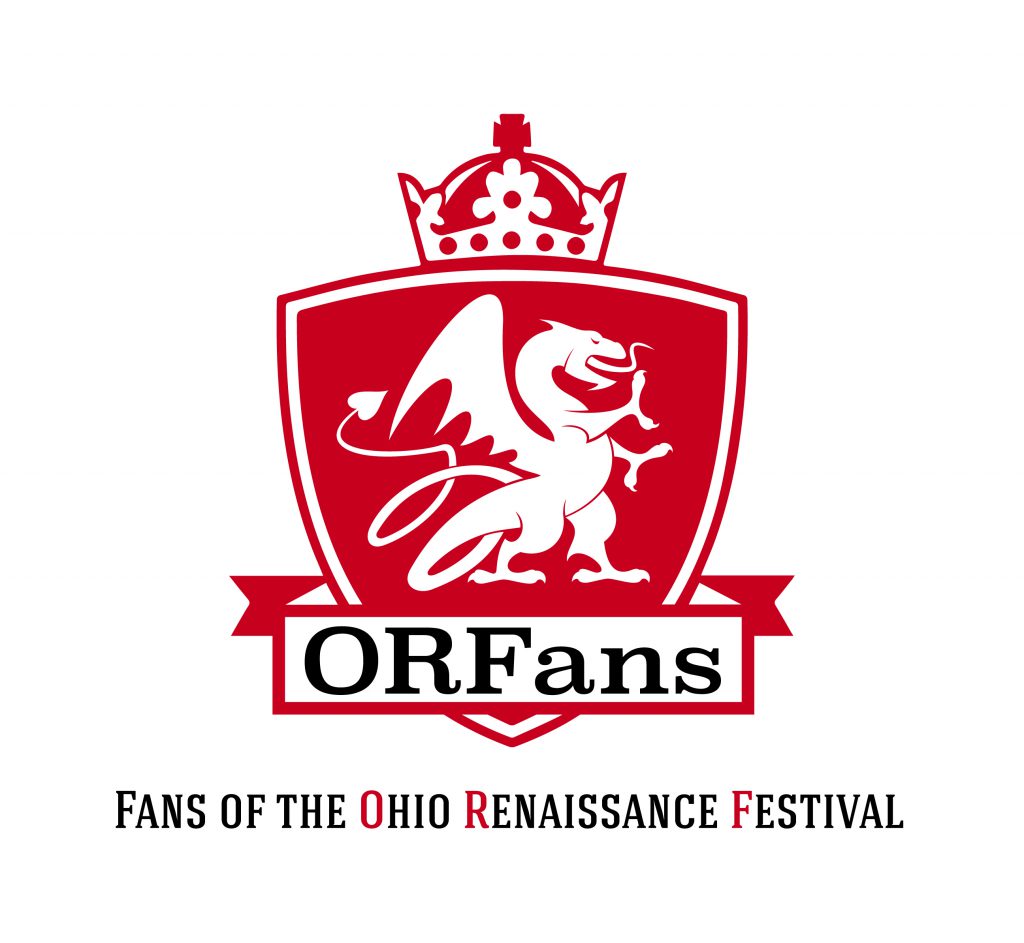 Oh, haven't you heard? The Ohio Renaissance Festival has a special group of playtrons who enjoy special benefits all season long! You get an unlimited season pass for that year, a special ORFans only area to relax in with your friends, and ORFans commemorative badge for your Favor Saver, and so much more! The price tag is $130, and honestly, it's worth it for the exclusive area alone. You try finding a place to eat in the shade right after joust! If you're a season pass holder, you can upgrade easily and enjoy all the extra perks by simply paying the difference between your season pass and the ORFans ticket price. I'd advise it, especially if you intend to come every weekend.
Find out more about ORFans or sign up!
---
#5 Favor Savor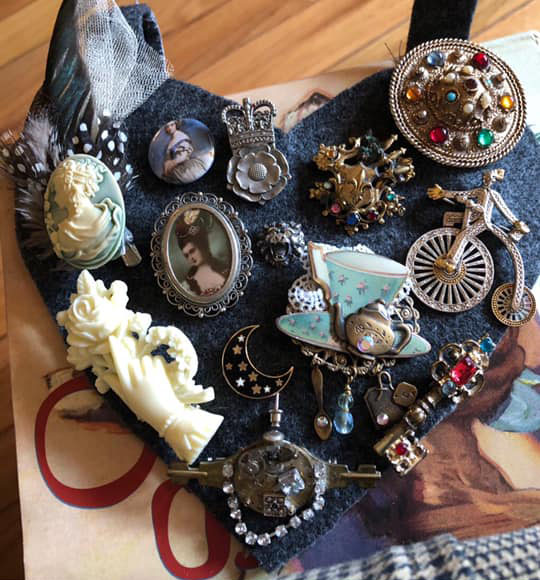 Planning to hit all the shows at faire? Then you want one of these nifty little additions to your garb! Everyone from vendors to stage acts, playtrons to cast could have pins to give out and you never know when they'll take a liking to you. You can even make some for yourself! Get creative! Think of them as little party favors for attending. I think the hunt is part of the fun, but for what it's worth, you can find some at the following shows, booths, and performs:
Naughty Bawdy Pub Show
Pub Crawl
Friar Finnegan
Wenches a Wailing
The Delorean
Lost Viking Hoard
---
#4 Silver Squirrel Skirt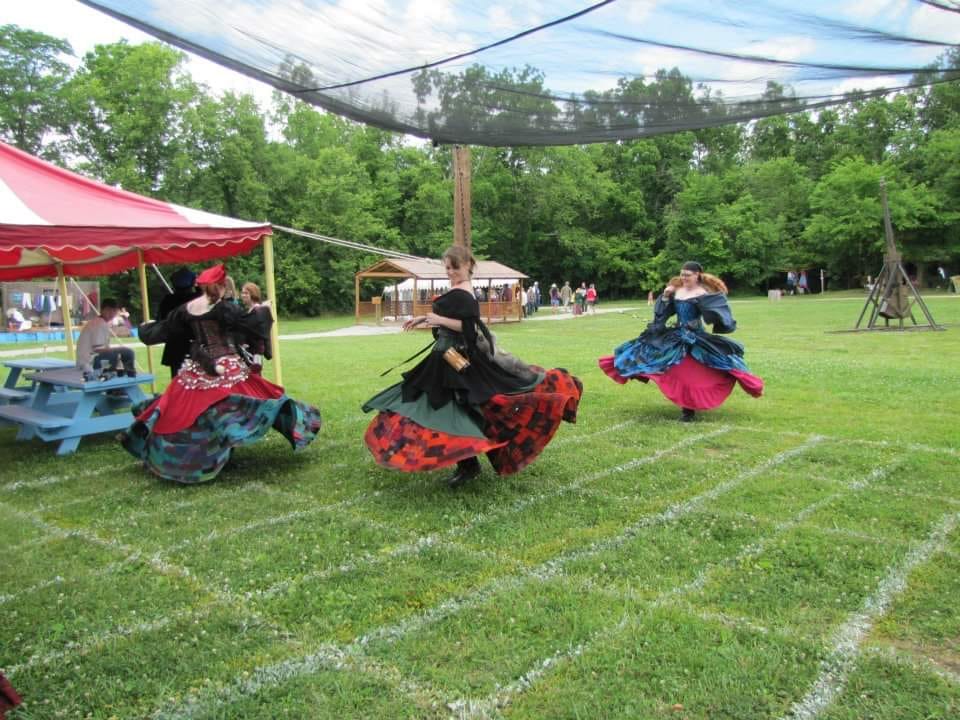 I can't tell you how many compliments I have gotten whenever I wear my patchwork skirt from Silver Squirrel! For one thing, it comes in a variety of colors, each one hand-dyed and beautiful to behold, especially in motion. I've noticed their popularity among the pirates, but their practical use should not be underestimated.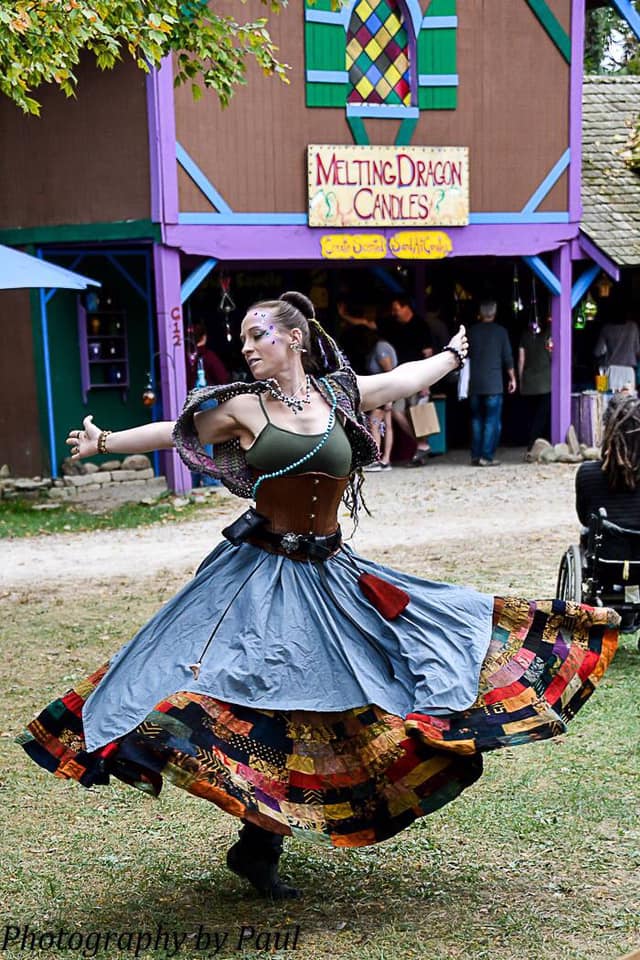 I've played with mine for a while now and figured out six different ways to tie the skirt for different looks. Everything from creating a bustle to turning it into pants! They make for a fabulous fashion statement and can be paired with everything from a comfy peasant top to a corset. On top of that, who needs pockets when you can hike your skirt up and make a pouch to carry things in!
---
#3 Find a Fan
The ORF season always kicks off with hot weather! Labor Day weekend is the hardest, so come prepared with water, portable shade (a hat/parasol) and find yourself a fan! A lot of places on the grounds sell paper fans for pretty cheap and those work just dandy. But for what it's worth I've got my eye on something from The Feather Place because, as we all know by now, I want everything to match my garb! The 'courtiers' fans here really are some well-made pieces with a little mirror on the back. They outlast the little $5 fans by several seasons. They also sell feathers on their own, which make for a fine addition to any hat.
---
#2 Leather Footwear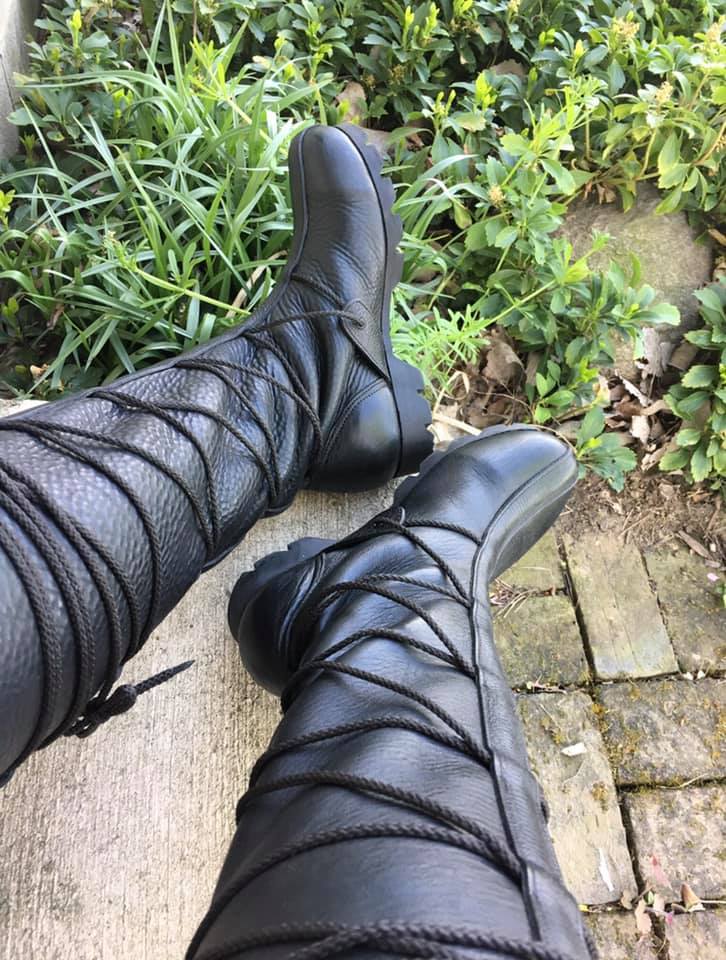 Remember when I mentioned investing in high-quality leather footwear? Take yourself to Son of Sandlar or Catskill Moccasins and get thyself fitted!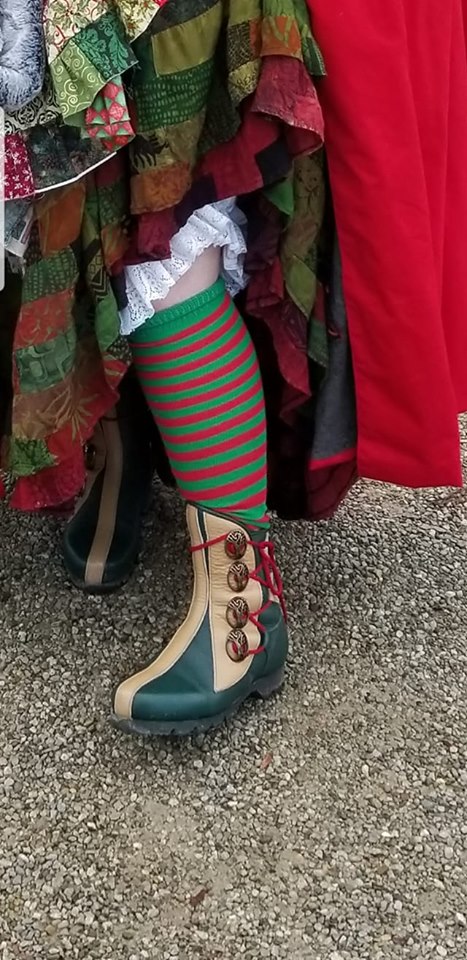 Both offer a ready selection of handcrafted leather footwear as well as payment plans for commissioned pieces. Now, this is actual leather, so take my advise and buy the care products that go along with it. By keeping your boots cleaned and polished you ensure they will last for years to come. I met a guy last season who had been wearing his for twelve years and was still going strong! I have a pair of my own, which I find particularly useful during Ohio winters.
---
#1 R.E.S.C.U Foundation Pin
RESCU stands for Renaissance Entertainers Services and Crafters United. They are a non-profit organization which helps provide direct financial assistance and medical advocacy to festival participants. This means that they provide aid to the people who help make the festival possible. They also run an advocacy program which provides additional services like helping people negotiate medical bills and make payment plans.
Their actions are invaluable to those who work the faires, and donating to them helps support the people who make your festival season a wonderful one. The Ohio Renaissance festival, along with many others across the country, find different ways to help donate to their cause. A R.E.S.C.U pin is one of the best ways to tell other rennies that you are invested in our future and that you appreciate what they do. Check out their website to find out more about their organization!
---
Find your passion
There is plenty more out there, and everyone has their favorites. You might find you prefer a Viking horn over a wooden mug or a flower crown instead of a fancy hat! A part of faire is finding what suits you best and indulging it. So go on! Treat yourself to that tiara! Get the fancy dagger! Get a coin skirt or a foam sword and let yourself play with us for the day!
When I started hitting other faires and faire events, I realized this trend wasn't exclusive to ORF. You knew someone by proxy because you could identify what they were wearing and where they got it from, which opened up the chance to talk and make a new friend. It became clear to me that the swag is about so much more than what you are wearing. It identifies you as a part of the community. It helps build connections at a glance and makes you a welcome party almost immediately at any other faire event. So what are you most looking forward to adding this year? What do you have your eye on to add to your faire swag?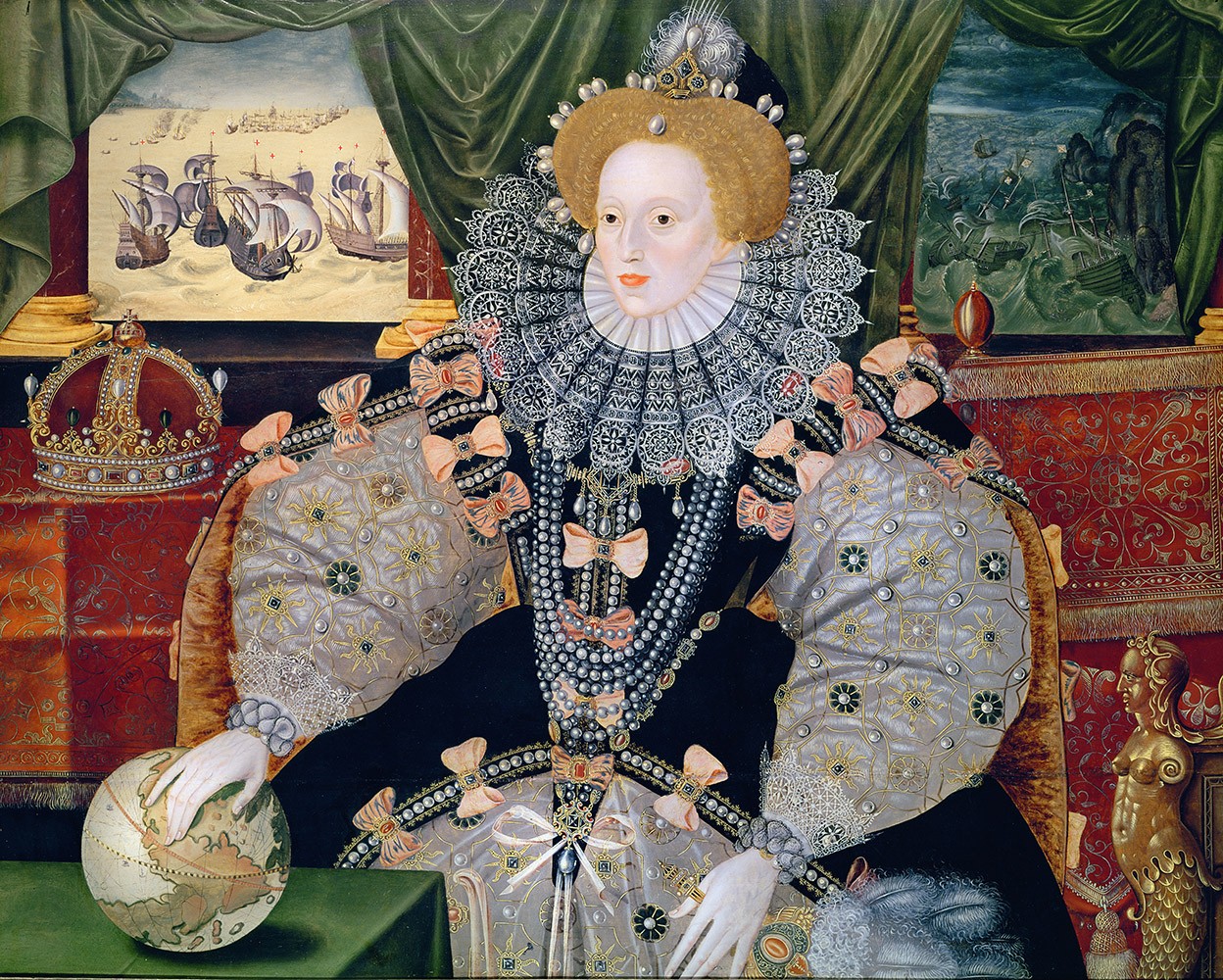 Next post: 5 things you didn't know about the Renaissance.
---
Swag from around faire