Audition for the
Ohio Renaissance Festival
Join our village and help us create the immersive environment of Willy-Nilly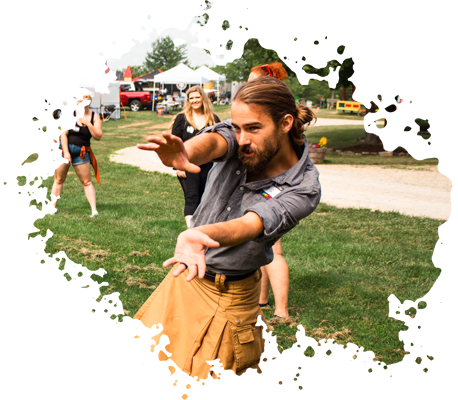 Come Imagine With Us
Auditions Dates
2024 audition dates TBA
Please arrive by 9 am
Auditioning for the Ohio Renaissance Festival is easy and fun!
Arrive on an audition date and register at the Front Gate. Be ready for a day filled with games and exercises that will help us reveal your character and place in the village.
Helpful Hints
Dress for Comfort and Movement
Don't worry about bringing a costume or period clothing with you. Auditions will involve activity and exercise so dress for summer outdoor activities.
Characters Are Chosen Later
You do not need to come with a character in mind. Once auditions are over and selections made, you may be offered a role in one of the guilds, so stay open minded.
If You Play an Instrument, Bring It
We are always in need of musicians and singers for the village so if you have a musical talent don't be afraid to show it off!
Bring Food & Water
Auditions take a break at the half way point and you'll be given a chance for lunch and rest. Make sure you bring food and plenty of water.
Read the Blog
We have plenty of information provided from our past 3 years of auditions!
2021 Audition and Rennie Survival Kit
10 Things To Know Before Auditioning