A few months ago we talked about why people choose to join cast and what it takes to make it through the auditions process. The next two months are full of rehearsals spent running around in the sweltering heat and pouring rain. And it is as you go through this gauntlet of training that you begin to find yourself getting comfortable there. The five weekdays become just a filler until you get to set foot on the grounds once more.
It's a safe place, it's a place where we can breathe, and it's a place that feels like home."

Courtney
The grounds are abuzz with excitement! The choir mistress is keeping everyone in tune, the fairies are getting their frolicking just right, the court is making sure the Queen doesn't lose her handkerchief, and the village is perfecting peasantry. This is the last weekend before the festival begins, and it's very encouraging to see everyone so focused.
Every year you see new faces mixed in along with the veterans. It is always fascinated to see what they bring to Willy-Nilly, and I was thrilled by what I got to witness. I saw people who are truly dedicated to this moment. People who have really found their character and have become devoted to becoming that person (or fairy) for the next two months of the run.
---
Meet The 2019 Cast!
The Cast of the 2019 Ohio Renaissance Festival!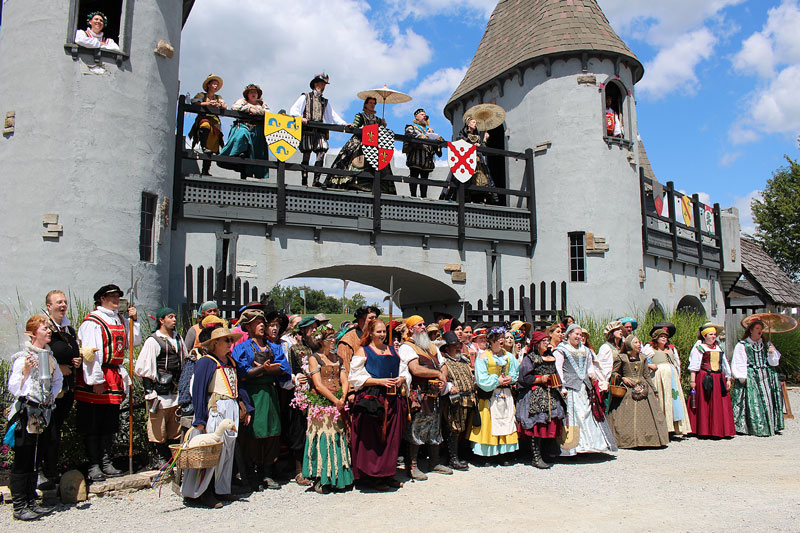 ---
The Queen & Her Court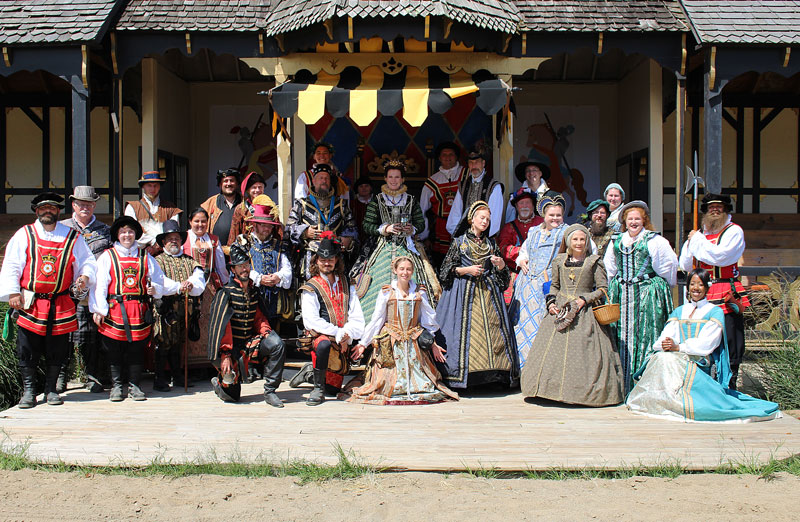 ---
The Pirates & Sea Dogs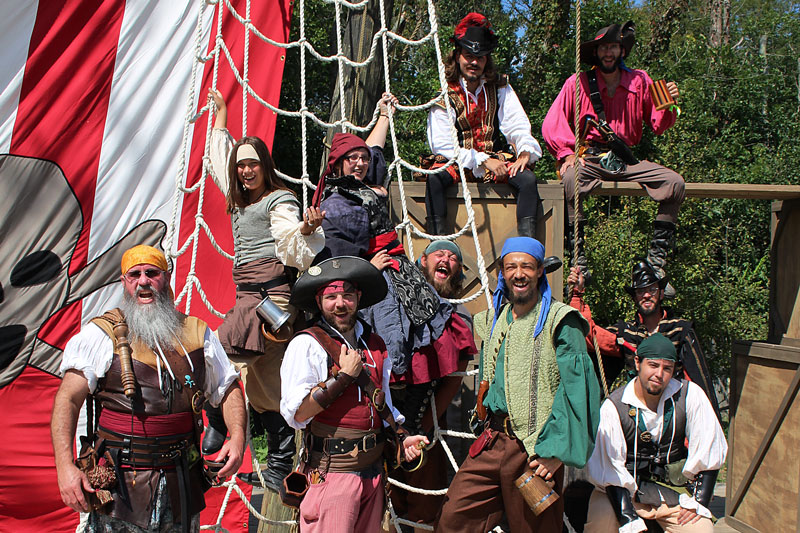 ---
The Fairies & Bridge Troll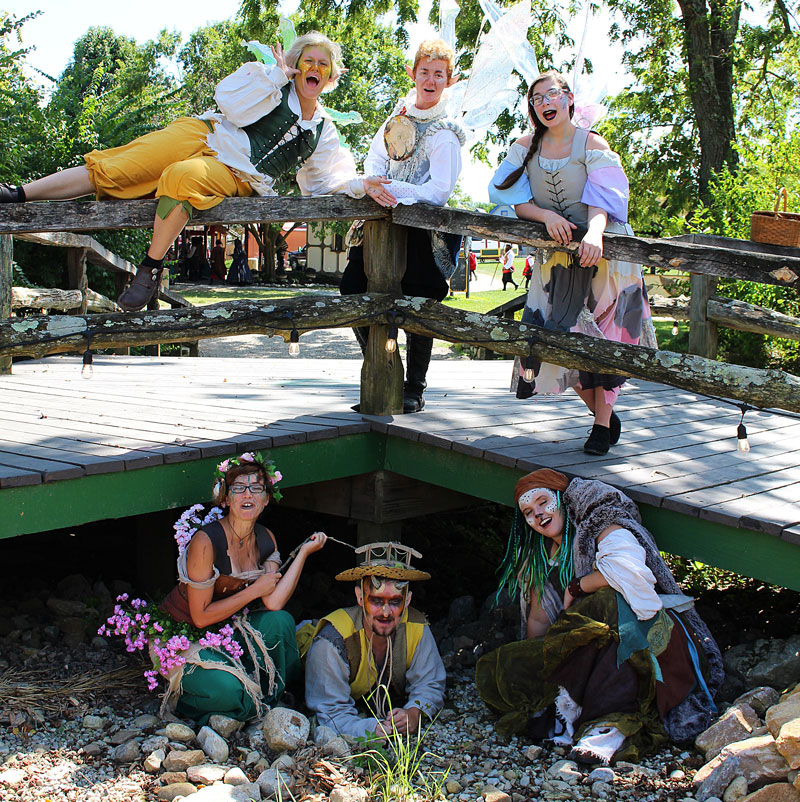 ---
The Sirens of the Dirty Duchess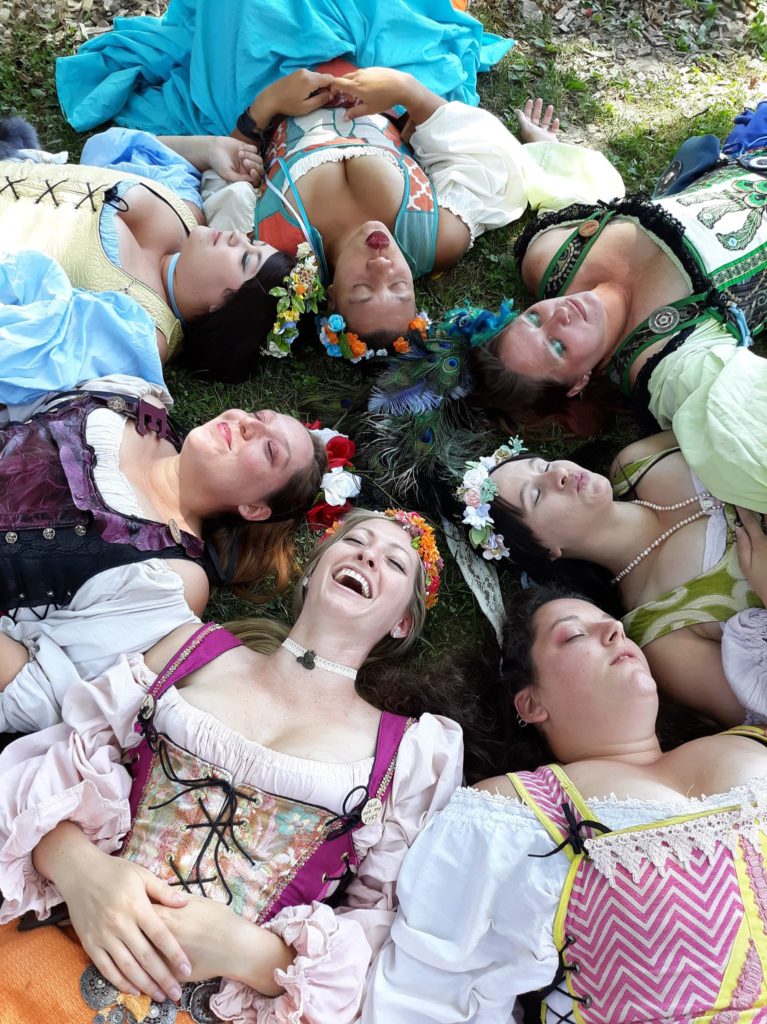 ---
The Witches of Willy-Nilly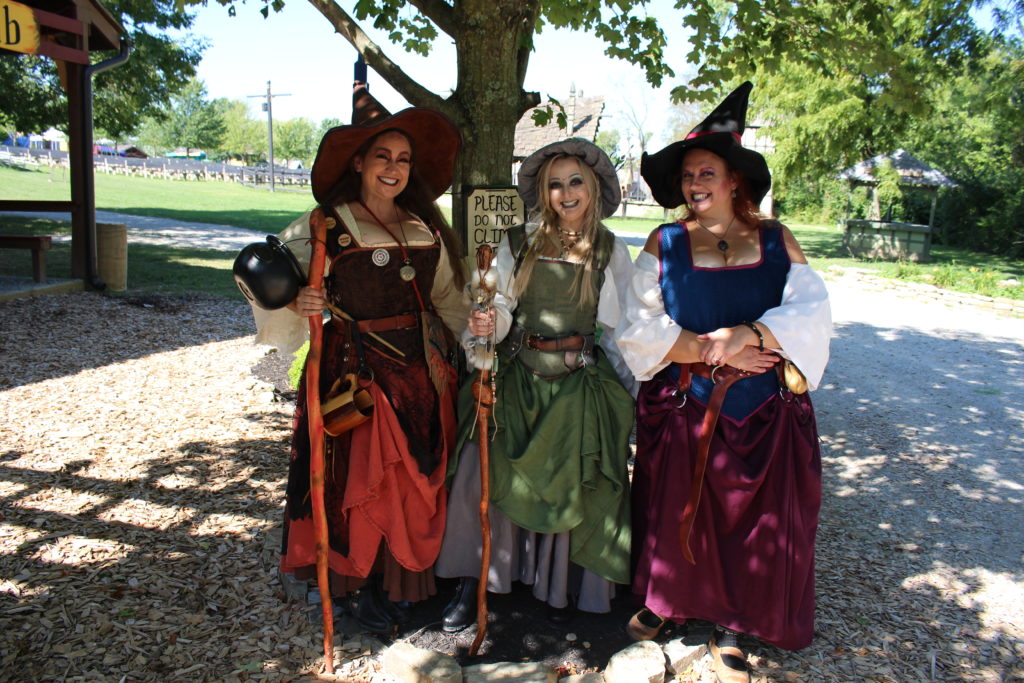 ---
A Found Family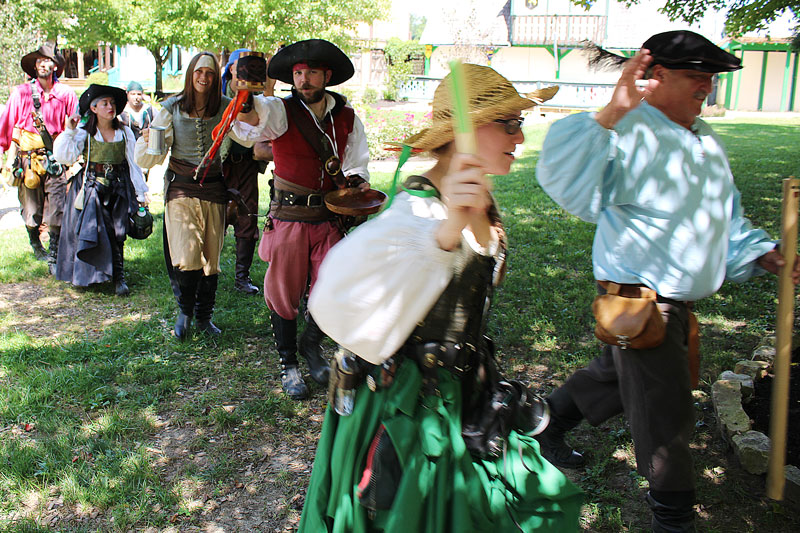 I took the opportunity to talk with the cast a little bit about what the last two months have done for them and what they are most looking forward to. A lot of what you see here are people who have found their home for the first time. Many of them had their first visit to ORF as playtrons or even just as a field trip back in high school. Now they've come to see why this place is so important to so many.
[Cast] became a family when the people surrounding me became people I cared about. We get so much energy from all of these people that just meshed together and makes one big, happy energy pile."

Taylor
You make friends, not just within your guild, but on cast as a whole. Most of these people came on board as strangers and will now never be able to forget those they met while here. You can see the Sirens becoming a true group of sisters as they walk down the lane in song. The pirates are laughing together as they work through bits they want to perform. As the wind picks up over the field, this feels like a real Elizabethan village.
---
Historical Accuracy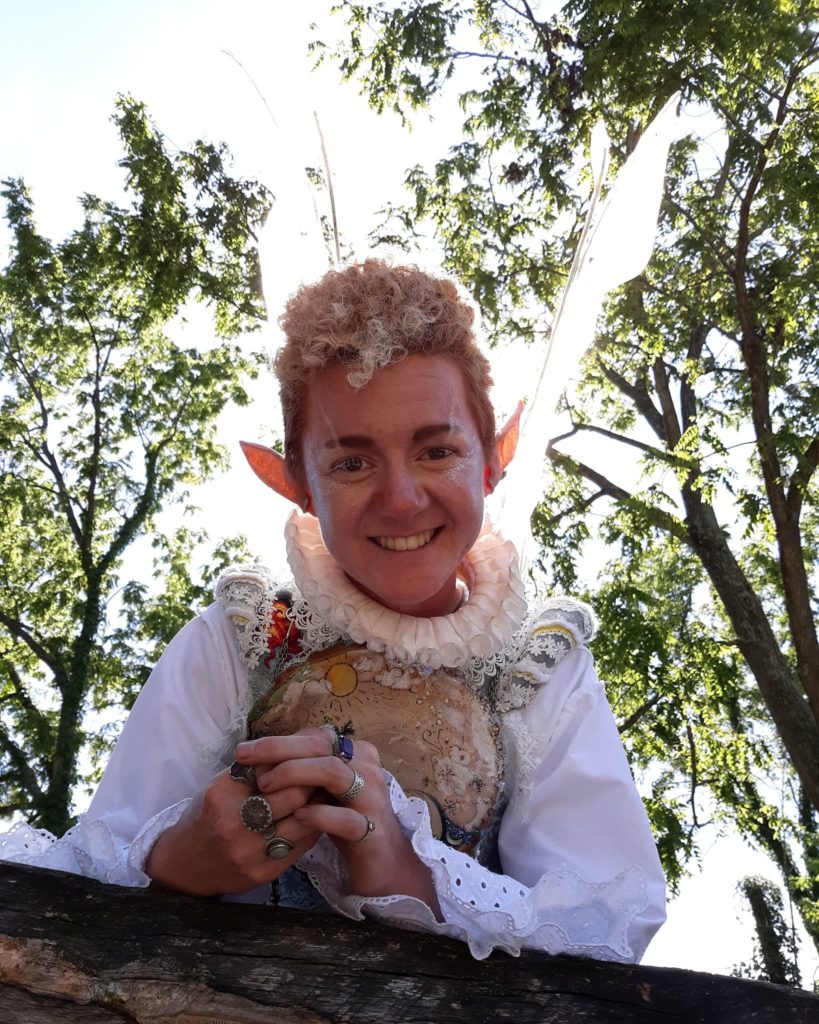 Now I know what you're thinking. How could you possibly claim historical accuracy when there are fairies and witches wandering around? Honestly, ORF didn't always play to the more fantastic and whimsical side of ren faires, at least not in this capacity. But recently the faire has opened up to allow for a more colorful interpretation.
I was pretty impressed when I talked to David (Entertainment Director), who told me he utilized the concepts of Shakespeare's plays for how these elements translated into a Tudor Era consciousness. I think it makes for a really clever interpretation. After all, the people of that period believed in these things as a factor of daily life. It only makes sense for them to exist here and let you believe in them too!
I can't wait to open the gates and feel the patron's energy as well. It makes this place even more magical than we can make it!"

Kaven
---
Rules of the Realm
There is a lot of fun and games, but like every village, you have to know the rules if you want to play. The idea is to leave behind the outside world for just a little while. Cast accomplishes this by creating a kind of dome over the fairgrounds of ORF. Your 9-5? That doesn't exist here, and it can't exist here if you want to bring the guests into your realm for a little while.
One of the things Chuck (Casting Director) tells everyone is to get a timepiece. You can't have your modern watch or have your cell phone out during the festival. Imagine the queens guard pausing the take a selfie! That being said, cast absolutely LOVES getting portraits with guests! Make sure to tag The Ohio Renaissance Festival on Facebook, and #orfstories on Instagram!
Another thing to keep in mind is that cast doesn't drink! That's right! That scurvy pirate swigging a mug of 'rum'? He is stone-cold sober.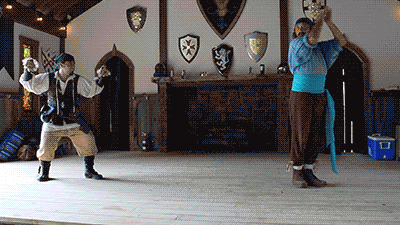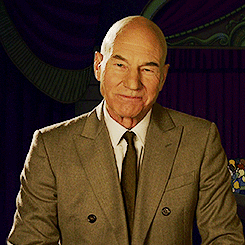 Remember cast is "on" the whole time that gate is open. Which means they have shows to do, stunts to preform, and entertainment to provide. And some of our cast members are under twenty-one! Their mug is full of water or tea. For these reasons, please don't offer to buy the cast members a drink from the bar. The offer is appreciated, but they're gonna have to turn you down.
If you wanna thank a cast performer for a wonderful stage show, tip them! Pirate Comedy Stunt Show and Queens Choice Choir both have tip jars at the end of their show and in years past have donated the funds to a charity at the end of the run.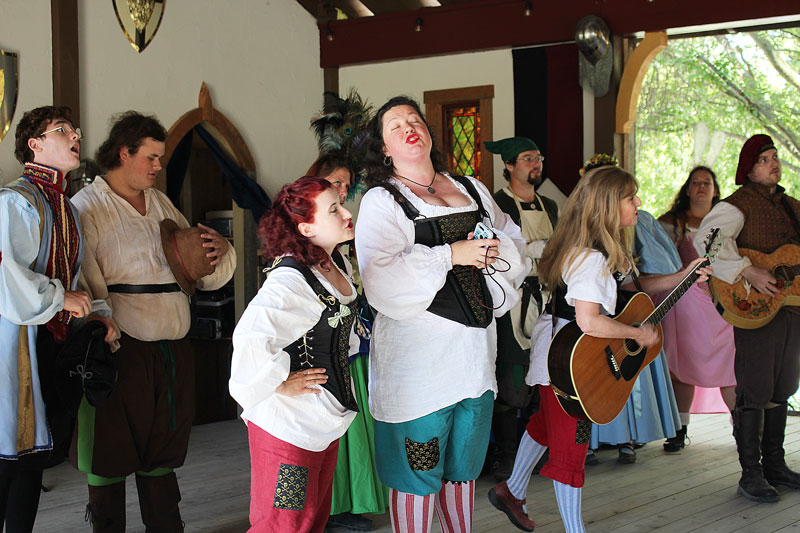 The final dress rehearsal is essentially how you play through a day of faire. Letting everyone know where they need to be and when, and give them all a taste for what to expect. I say a taste because until that canon fires and the crowds pour in you don't truly know. The cast has been put through their paces since day one, but now is when it all gets put into effect. Remember it isn't just about playtime, but contribution. It's par the course for someone to pop up and say "Hey we need three people for __!" and end up with five or six villagers running to help.
---
We Look Forward To Seeing You Labor Day Weekend!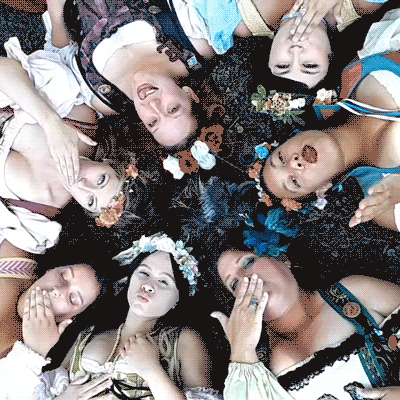 I talk a lot about my brief stint on cast, and that is because it was two of the best years of my life. I get a warm clench in my chest when I see other people getting to experience this for themselves. The realization that this is what was missing. This was what you needed to feel right. Faire seems to call out to exuberant and creative people but it also welcomes those who came not knowing what they were after. I've seen the quiet, contentedly introverted people come here and transform while in their role! This environment nurtures them. It nurtured me.
When you pay for your pass and enter the faire, you are being welcomed into a family, even if it's only for a single day. You are being invited to come and play with us and to take for granted this wonderful corner of the world that has been built from the ground up as a place to inspire. You never know what you're going to find here, and it won't be the same tomorrow as it was yesterday. So come join us to celebrate 30 years of the Ohio Renaissance Festival, starting August 31st and running every weekend until October 27th!
---
The New Cast in Photos