With the renaissance festival behind us, our village has begun to look forward to the winter holiday season. Our site crew was up bright and early the Monday after ORF, lights in hand, ready to transform this 1572 Tudor town into a twinkling lane of colorful cheer. This will be the 3rd season for Yuletide Village, making this spectacle a yearly tradition for our guests. If you want to know more about our winter wonderland just keep reading! There is plenty to share.
---
Seasons Greeting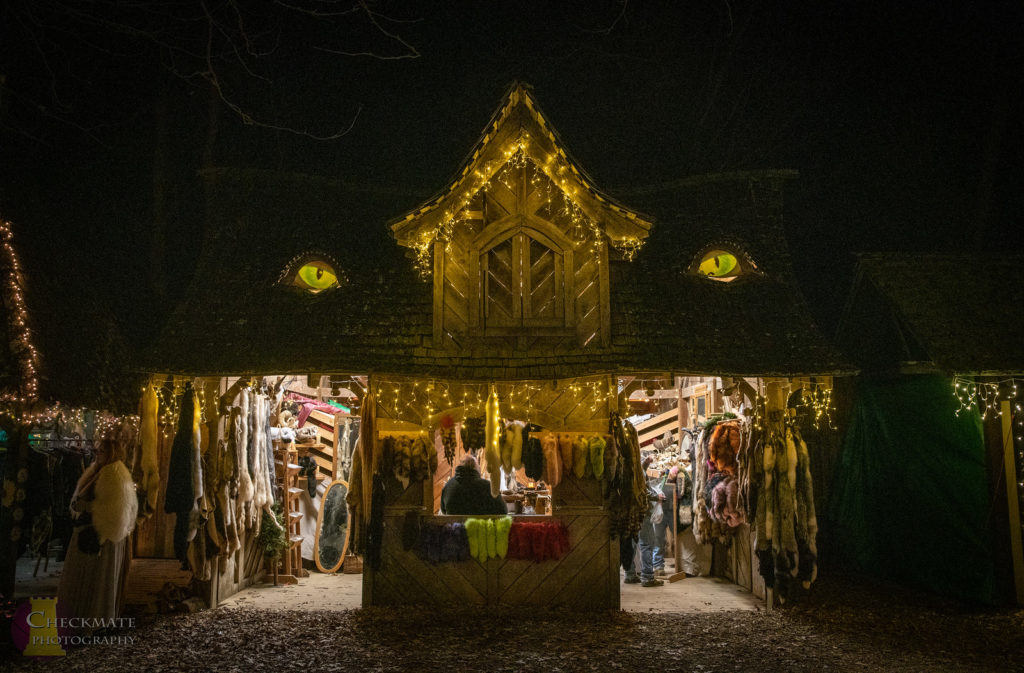 Yuletide Village is a relatively new event. This means that for now, the crowds are a bit easier to manage. We have a smaller area allowing for you and your family to wander and enjoy themselves during the festivities. Yuletide will be open rain, shine, or snow ready to give you a real winter treat. This event will take place from November 25th – Dec 17th, Fridays & Saturdays only. Fridays from 5 – 9 pm, Saturdays 3 – 9 pm.
---
Yuletide Express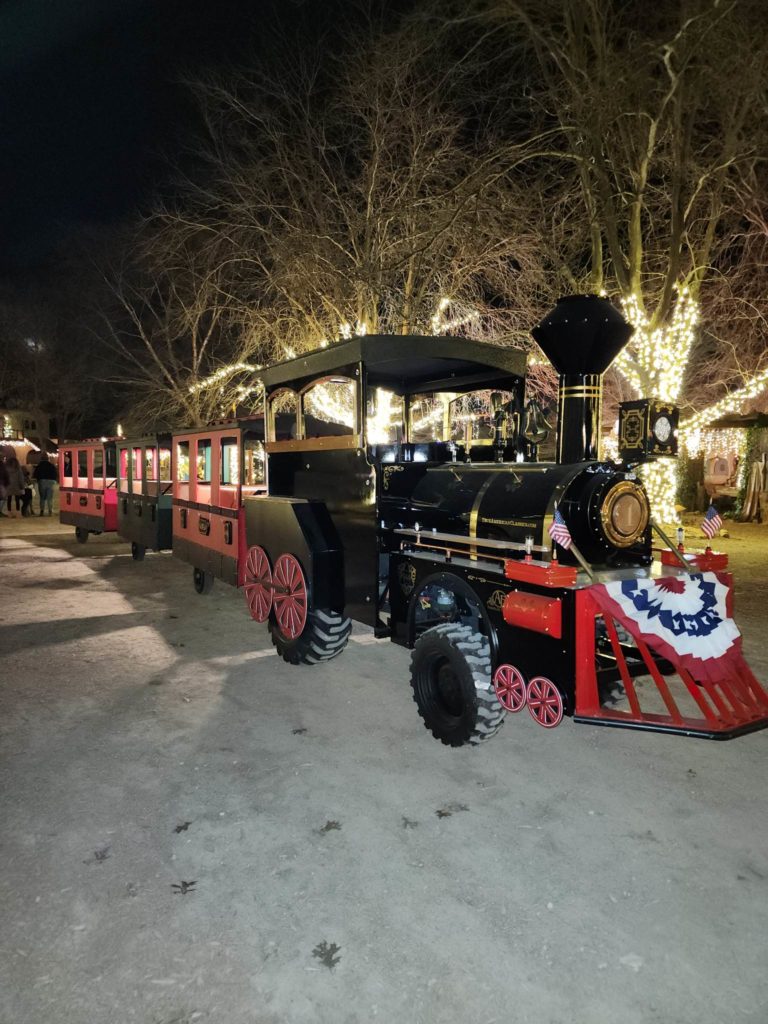 We are so thrilled to bring you the Yuletide Express, a holiday train ride through the village in lights! The ride starts at New World Knoll and continues on through Santa Lane, Candy Cane Row, Krampus Way, and Jingle Bell Lane. This whimsical experience is only $5 a ticket, with children 3 and under riding for free.
---
Santa & Krampus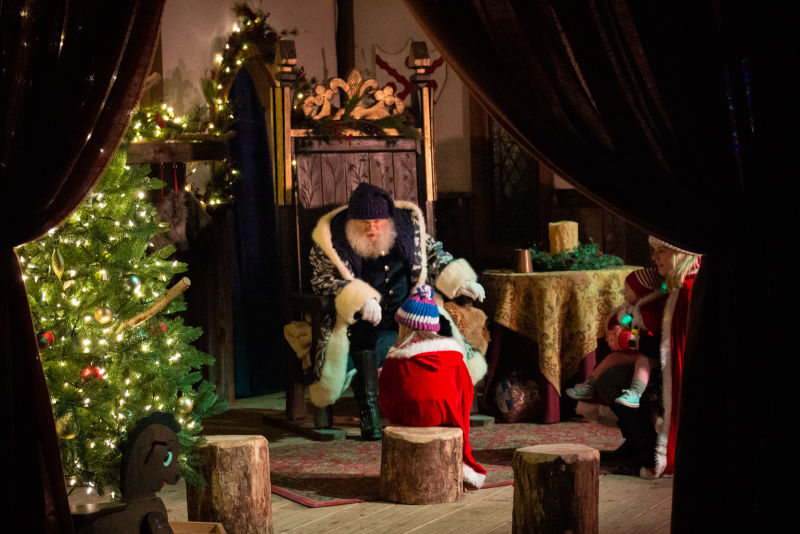 Do you like your holidays sweet or spooky? Santa and Krampus are returning this year for more memorable moments with your family. Santa can be found at St. Peter's Church on Fridays from 5:30 – 8:30 and Saturdays from 3:30 – 8:30. You can get your very own commemorative photo with St. Nick for just $10. If you're after a more spooky seasonal pic, head on over to the Aleing Knight Pub for photos with Krampus from 6 – 8 pm on Fridays & Saturdays. You can also catch this Christmas creeper wandering through the lanes during Yuletide.
---
Food & Drink
Nothing keeps you warm on a chilly night like hot food and drink. The village will have a fine selection of vendors open and ready to keep your belly full. The 1572 Roadhouse, Aleing Knight Pub, New World Knoll, and Bread Bowl booth will all be open for business, including the return of our Soup Elves with a big cauldron full of chicken noodle soup! Our hot chocolate stations will be all over the village, so be sure to get your refillable mug as soon as you arrive! Our pubs also have Christmas ales, Woodchuck hard cider, mead, wine, and flavored liquors.
---
Entertainment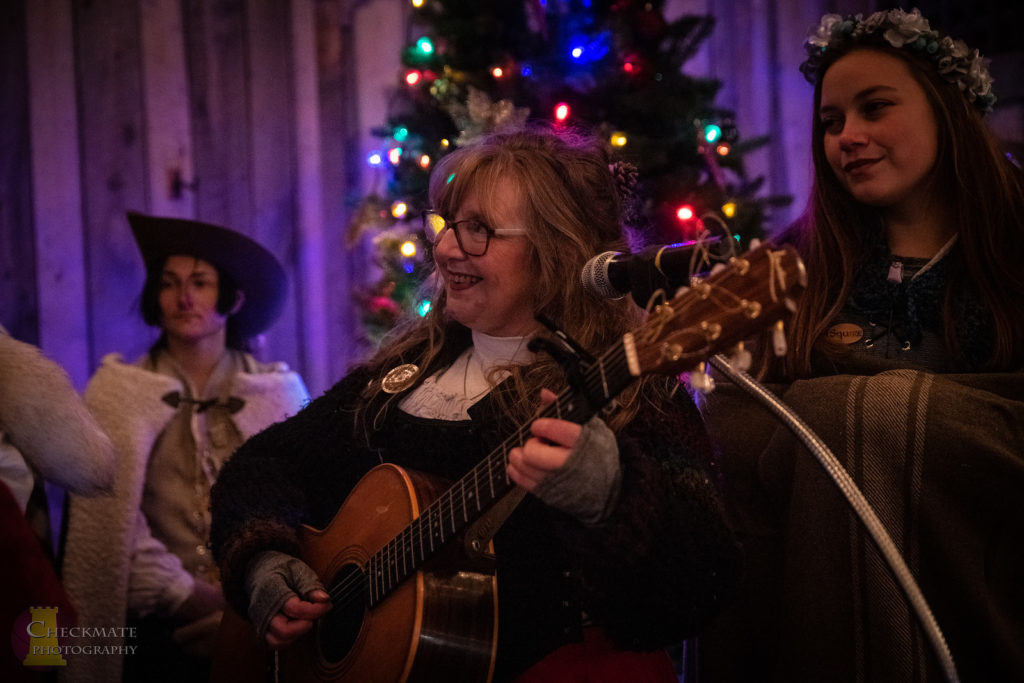 We have a host of special acts and live music ready to take the stage during this year's Yuletide. These special guests are ready to make the season bright! PB&J Circus will join us on Nov 25 – 26 & Dec 2 – 3. On Dec 9, 10, 16, and 17 there will be a special Music Box/Aerialist show to delight and cheer for. Mrs. Claus herself will be wandering the lanes, spreading Christmas cheer, and paying a visit to the Aleing Knight Pub.
Returning for the 2022 season, our carolers, bell choir, brass band, and cellist will all be there to entertain, so keep your eyes open for them in the lanes and on stage. The Birds of Prey Owl Encounter will be with us, giving you a chance to get up close and personal with these magnificent creatures. Our favorite Wenches A' Wailing will be in attendance at the 3 Fools Pub for plenty of merriment to spare.
---
Gift Wrapping Station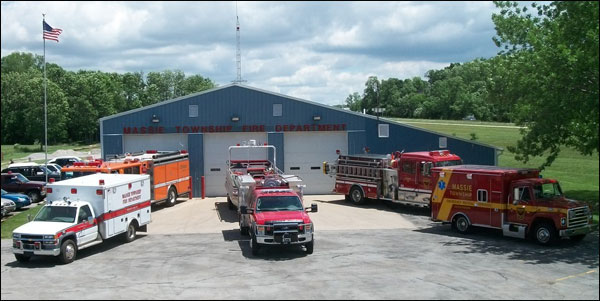 Want to get those gifts you just bought all wrapped up before you leave? The Massie Township Fire Department will be hosting a gift wrap station in exchange for donations. You can find them at the Yule Market behind the Aleing Knight Pub. Be sure to leave a tip as a thank you for their hard work.
---
Found By Faith Food Pantry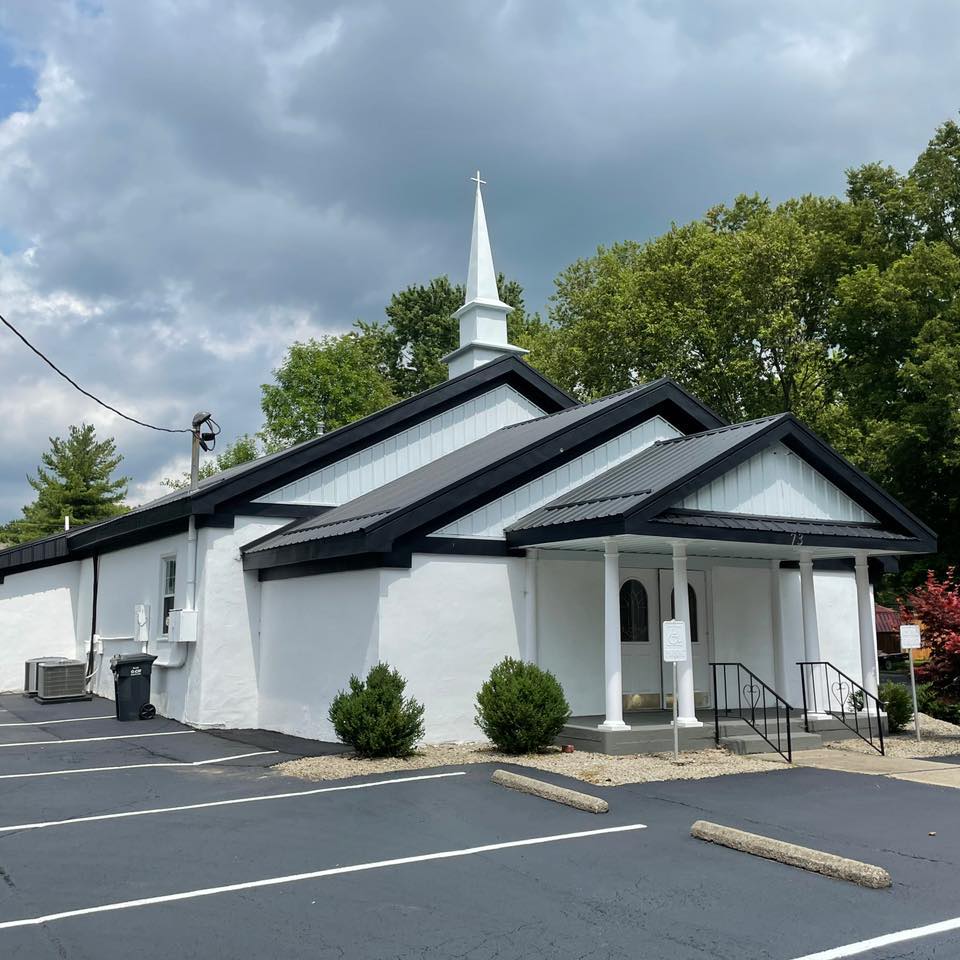 This year Yuletide Village is proud to announce that the proceeds from photos with Krampus and our 2022 Ugly Yuletide Sweater will go to support the Found By Faith Food Pantry. Based in Harveysburg, Ohio, this church helps out by organizing a bi-weekly food pantry for their community. Help give back this season by participating in the events or by donating on your own.
---
Looking for more? Keep your eyes on Yuletidevillage.com for updated information as we get closer to opening!