In the summertime, you get to enjoy the bright green foliage and carefully planted grounds at faire. But let's not overlook the vivid charm of ORF during the changing of the seasons. The leaves burn orange, brown, and umber creating a tapestry of color across the trees. There is a warm smell in the air, and I'm not talking about pumpkin spice! Take a deep breath and let the crispy, smoky aroma of fall calm your senses as you feel the crunch of the leaves under your feet. Now is the time when you can take advantage of the Ohio Renaissance Festival to its fullest extent. So lets took a look through the best parts of autumn and a few tips and tricks for getting through some of the more frigid days here in Willy-Nilly.
---
5: Layers of Love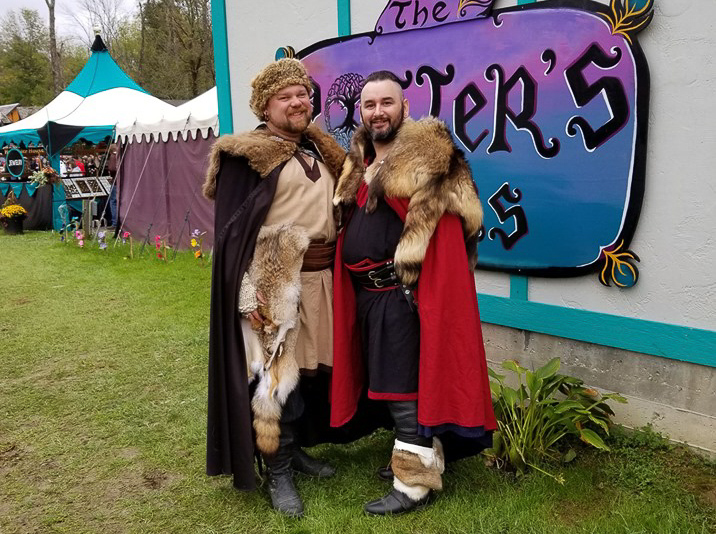 Now is the time when you can really break out that elaborate, multi-dimensional garb! ORF tends to be quite cold in the early mornings and evenings, so prepare yourself by including pieces you can easily discard when the sun is up. A lot of us (Rennies), invest in a hardy cloak or even some furs to help keep us nice and cozy. But if all else fails, bring your hoodie or a thick blanket to wrap up in. You can always use these blankets as a cushion for the benches if it warms up.
Didn't bring a jacket? Check out the Marketplace!
---
4: Warm Drinks
There are plenty of warm weather drinks just waiting for you around the village! The Starstruck Cafe next to the Y-bridge has steaming coffee, tea, and hot chocolate just waiting to keep your insides toasty. Looking for something a little more adult? Head on over to DaVinci's Pizza and ask for a Queen's Tea or some of the Valley Vineyards Honey Mead hot. It's the perfect pick me up on a brisk day.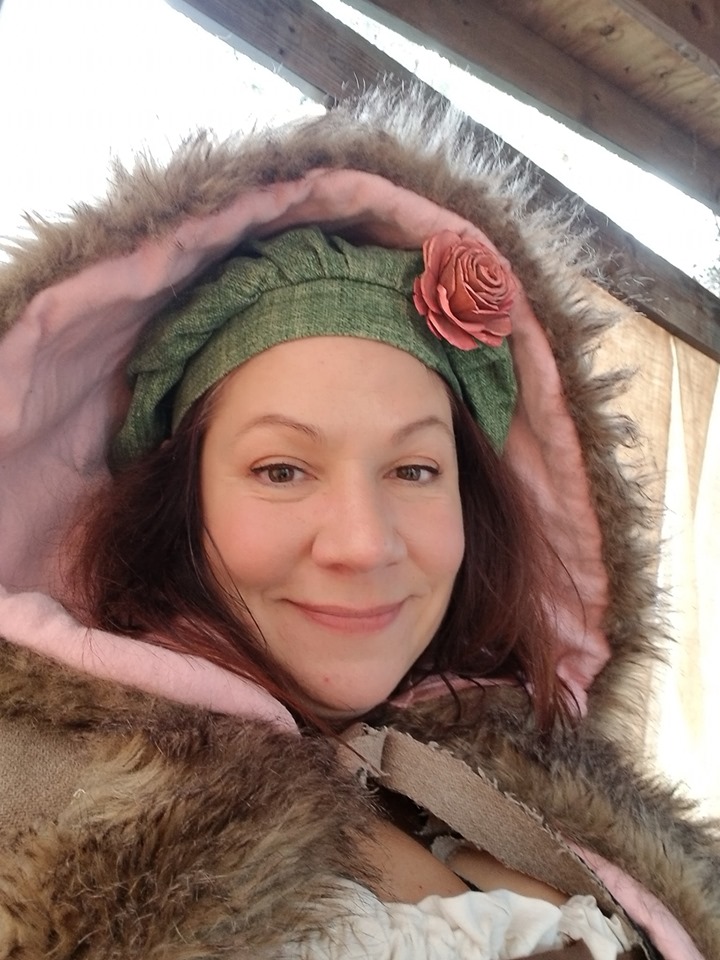 I love looking out into a cold morning and seeing people in cloaks and furs stirs something in my Viking blood and I feel really energetic and ready to play!"

Liz Schultz Lovette
---
3: Hot Eats
Nothing, and I mean nothing tastes half as good as snacking your way through the village on a cold day! A piping hot funnel cake from the Fat Friar's smothered in apple/cherry pie filling keeps your belly warm. But let's not overlook the value of a fresh apple dumpling with crispy pie crust clinging to the gooey goodness. The Earl of Corn booth has fresh smoked corn dunked in a vat of melted butter, while the Queen's Crepes makes fresh Nutella and banana stuffed goods you won't be able to stop munching all weekend long!
---
2: Bring Socks
No seriously. Bring a change of socks with you. More than once I've gone to ORF during the cold weather and, through rain or the Washer Wenches show, my socks have gotten soaked leaving my feet freezing for the rest of the day! So bring a change of socks with you just in case, or head over to Father, Son & Friends booth where they sell knee-high striped socks. I own several pairs myself and they are very comfy.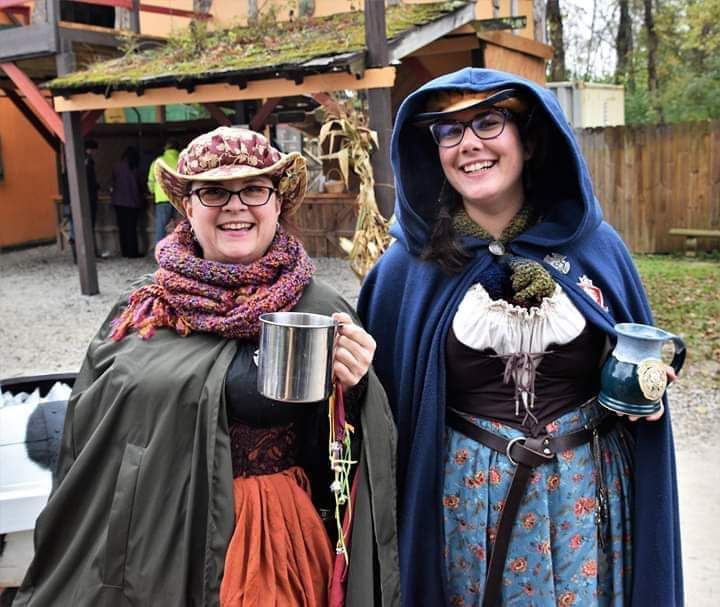 That day was so cold and wet! But we made some lovely memories!"

Susan Morris
---
1: Warm Up Quick
Starting to get a bit too chilly in Willy Nilly? Head on over to the 1572 BBQ! While you munch down on some pulled pork sandwiches, you can enjoy the heat given off by the outdoor braziers until you're nice and snuggly again. Even if you can't get close to it, this is one of the busiest places on-site, so there is plenty of body head to take advantage of. Come with a crowd and enjoy live music. Some lively tunes are sure to get your blood pumping.
---
There are only a few weeks of the Ohio Renaissance Festival left to enjoy, so be sure to come check us out and soak up everything before we vanish for another year! Romance weekend is upon us, and the final weekend is Trick or Treat which gives your kids (12-) a chance to come for free and collect candy around the festival!