I love seeing people making memories at the Ohio Renaissance Festival. They get the biggest smiles on their faces as they run around, exploring the sights and sounds. I know it may sound strange, but I get such joy from seeing people stop to take a photo. Maybe they got their hair braided with ribbons or they've come with friends. It's delightful to see people stop and capture the memory for themselves future viewing or just for Instagram.
But have you noticed all the neat little nooks and crannies hidden around the faire? Some of them are pretty easy to spot, while others might slip right past you if you don't know where to look. They're great for intimate selfies or a group to gather up and get that shot. So let's take a look at the best places for a photo around the village of Willy-Nilly.
---
The Fountain Garden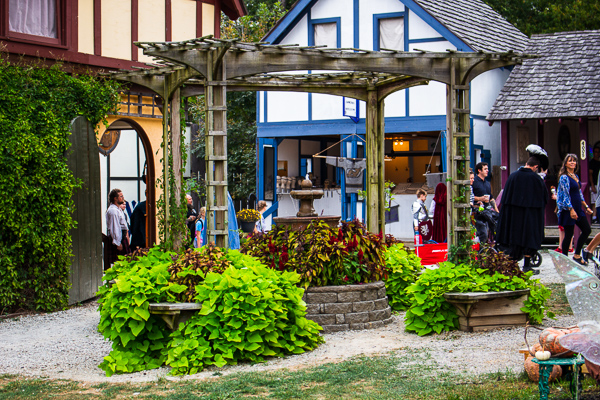 This place is great for a group shot. There is plenty of seating so you can get more than one row in there if you need to. Just find The Brown Cow right across from the New World Knoll to locate this special stop.
---
The Cozy Nook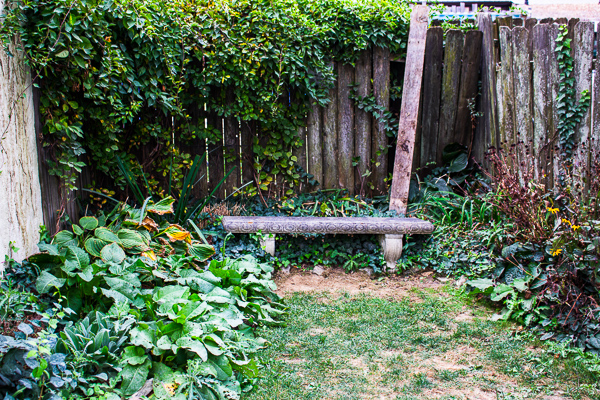 Here we have a cozy nook just waiting for a special selfie. If you brought a couple of friends with you or just someone special, find this spot for a chance do take some selfies or just a shot of you and your squad. Walk past the 1572 BBQ and find the Knightslady Apothecary to find this spot.
---
Behind St. Peters Church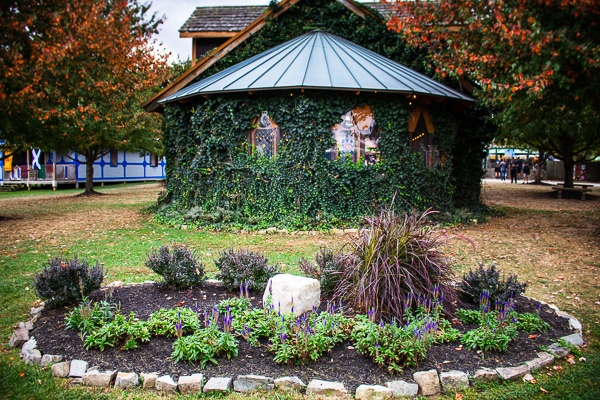 The church is perfect if you brought the whole family or your company out to the ren faire! The crawling ivy and stained glass windows make for an elegant backdrop. This spot is behind St. Peter's church next to the colorful maze.
---
The Couple's Alcove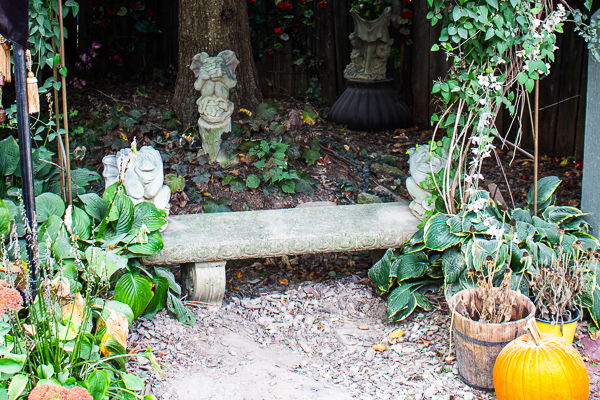 If you look next to The Gilded Lily, you'll find a place just perfect for two! This little spot has a beautiful frame that allows for an intimate selfie or cute portrait. The lovely statues and green overhand presents some beautiful framing. It's just a quick stroll from the gate.
---
The Fairy Garden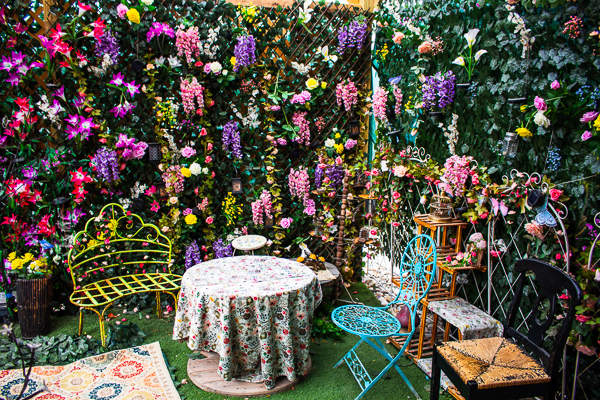 The fairy garden is especially perfect if you have your kids with you. It's peaceful, and a little removed from the crowds, so you can take a deep breath and get a lovely photo of your children or yourself. Just look for the Enchanted Shire and ask if you can go back. The garden is at it's best in the dark, when all the lights are on and it truly glows.
---
The Shady Spot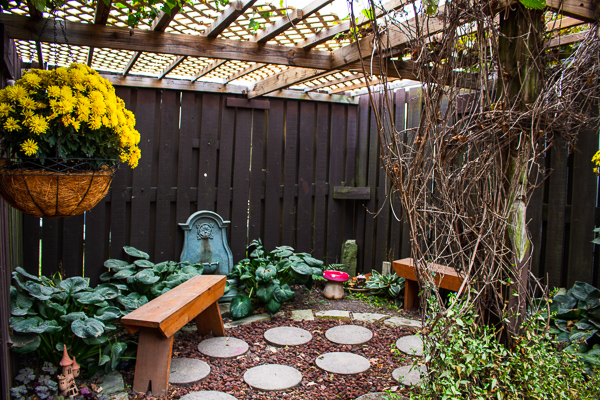 Under the trellis next to the Blue Flame Leather both is another of the intimate spots just right for a few friends to get together for a photo! This is another good place if you need a few seconds to pull away from the crowds and recover. You can watch the court dance at 11 a.m. from this vantage too!
---
The Fairy Tree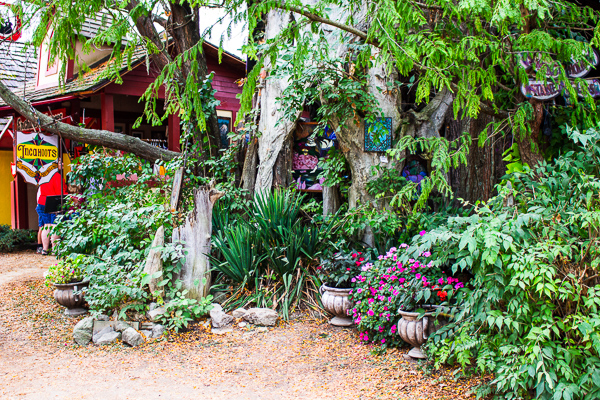 The tree here is a magnificent feature of the Incahoots studio. It has a sweet, wild feeling to it that makes for a perfect backdrop to a selfie. I find this is one of the best spots to get a photo if you're wearing garb, but do try to stay out of the lanes while you get your photo. Just head down to the Garden of Eatin and you'll see this spot on the way.
---
Signpost at the Kamikaze Fireflies Stage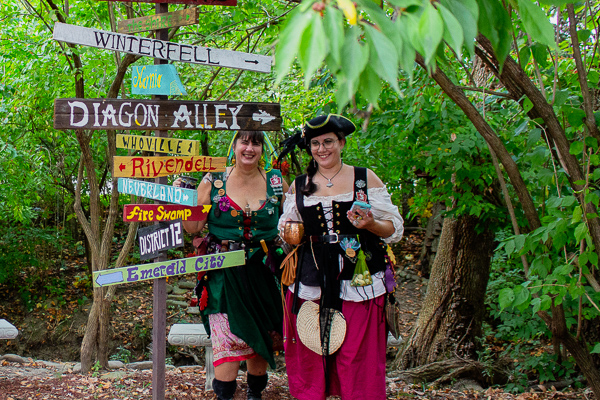 Look for the signpost and take shelter under the trees to enjoy this little spot! It's excellent for sunny days but even better for that selfie with a fairy house in the background. The pastoral setting is excellent for a photo with your friends or a neat selfie. It's also a great spot to catch a Kamikaze show!
---
On Mobile? Zoom in and touch/drag to navigate
[imagelinks id="4″]
---
We'll see you on Instagram!
There are more little spots you can find if you look for them. I love to see your photos popping up all over Instagram and on the home page. I browse the hashtags now and again and it's so nice to see everyone enjoying the Ohio Renaissance Festival, especially during the offseason. So keep those selfies coming!
Use Instagram tags like #orf19 and #orfstories to add your photos to other faire-goers!