This summer feels like the shortest one I've experienced in recent years, especially with so much to do at Renaissance Park to keep me busy. I hope everyone else out there has been having just as much fun coming out and enjoying the atmosphere of the grounds along with the many events that have taken place over the last few months. We've got more on the way for you to enjoy, but let's take a quick look back at some of the fun that takes place before the faire.
---
The Roadhouse Presents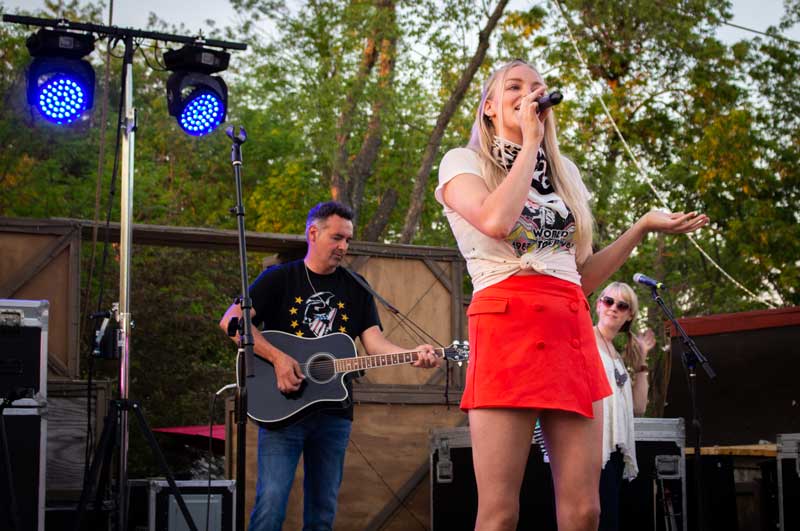 Saturdays just got a little more exciting with the 1572 Roadhouse Bar-B-Q giving us a summer concert series to attend. We kicked off The Roadhouse Presents with country-pop styling of Alexis Gomez back in May, who charmed the audience with her sweet vocals and approachable demeanor all through the night. ZoSo brought us the Led Zepplin experience along with rocking 80's fashion and guitar shredding! The Ultimate Aldean Experience got a bit derailed due to some unexpected travel difficulties, but the opening act played through it and kept the energy going for the crowd! 7 Bridges took over the Feast Hall after some concerns about the weather, but there was no stopping the enthusiasm that poured out from Eagles fans as they played into the night. This was by far one of my favorite concerts of the season as my mother practically raised me on the Eagles. South of Disorder came out with plenty of Hawaiian shirt enthusiasts as they played through the music of Jimmy Buffet along with a few stylistically similar tunes for a very chill vibe.
The Roadhouse Presents has two more concerts on the way with John Moreland on Saturday, August 14th at 7 pm and Electric Avenue, 80's MTV Experience, August 28, at 8 pm! There is only two more concerts of the series so now is the perfect time to come enjoy live music on a pirate ship while grabbing a cold drink from the Tiki Bar right next to the seats. You can get your tickets at BigTicket.com or at the door!
---
Bike Nights
Bike Nights at the 1572 took up Thursdays and will continue to run all the way through the end of September! This is a marvelous opportunity to drive your hog down through Warren County and enjoy the backroads as you and your friends slide under the castle gates for a night of stage music, hot bbq from the Roadhouse, and cold brews from the 3 Fools Pub. This outdoor venue has plenty of room for your crew so don't be shy about popping in to enjoy yourselves before your bike has to go back in the garage for the winter.
---
Celtic Fest Ohio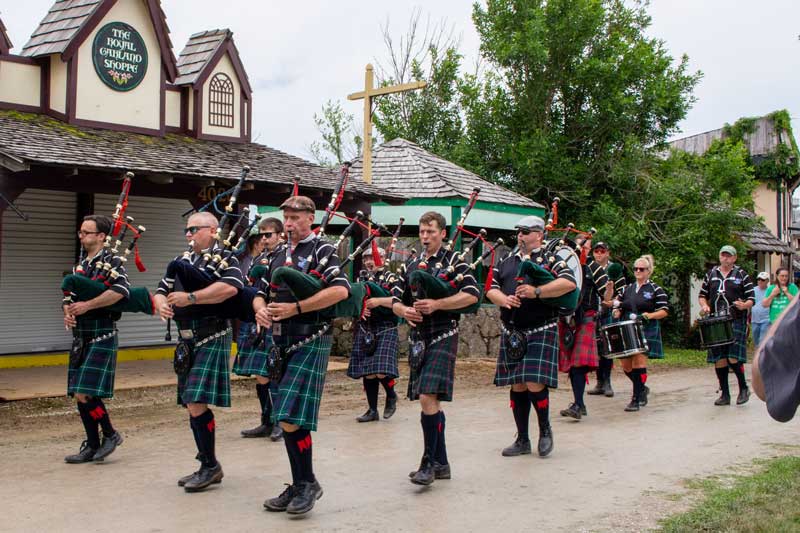 Some events are meant to develop into stories you can tell your friends. Celtic Fest Ohio 2021 gave us plenty of tales to tell after torrential downpours flooded the grounds, casing some unforeseen delays in the opening of the fest. Thanks to the hard work of the staff and vendors, Celtic Fest was able to get the blood pumping and the music going for those who attended. Most of the crowd was just happy to be there and the day turned out sunny and bright as the water drained. If you were willing to get a little muddy there was plenty of fun to be had.
---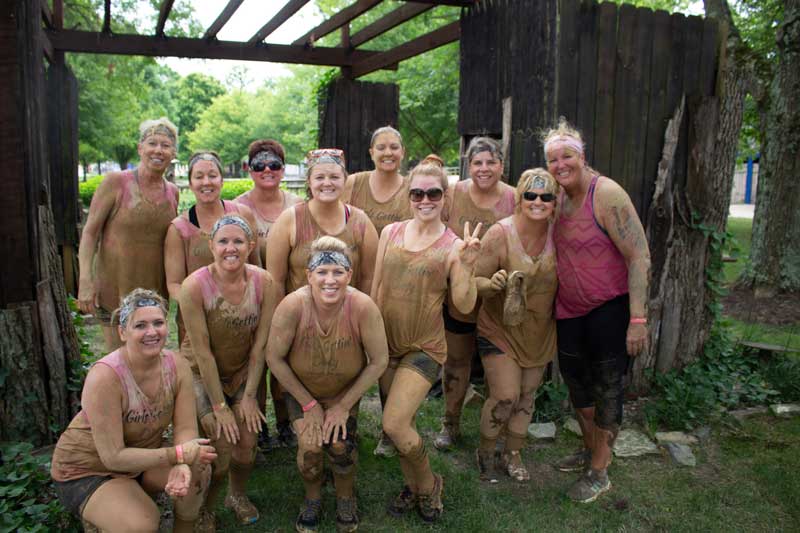 Muddy Princess
Speaking of getting dirty, Muddy Princess hosted its run on the grounds of the Ohio Renaissance Festival, creating a massive obstacle course for determined women to run through! With wonderful displays of teamwork and support, they crawled under netting through the sludge, dove into water-filled trenches, and climbed over mud walls, leaving a trail of glitter and ripped tulle behind them. Their husbands and children cheered them on, passed water bottles, and carried their change of clothes for the end of the race. Most of these wonder women showed up for drinks and a bite to eat afterward and got the fun of a knight in shining armor showing up to congratulate them on finishing the course.
---
Steak Cook-Off
The scent of juicy meat and sizzling steak rose up through the air all day during late June while more than a dozen grillers turned up to compete in the Steak Cook-off hosted by 1572. The cooks were giving every detail their attention, down to the surprise round which put the duck on the menu. The judges had a difficult time selecting the winners, but there were some clear standouts nonetheless. I expect next year's contest is even bigger!
---
20th Century Circus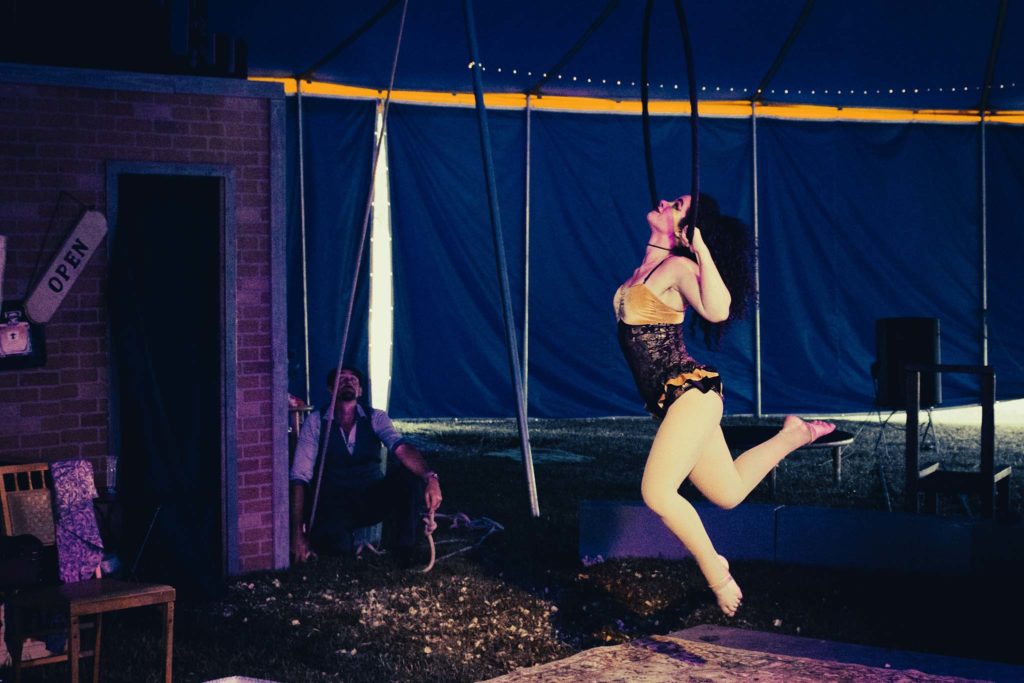 It's been years since I was under a big top, and the 20th Century Circus provided a chance to revisit the spectacle. With an intriguing theme of the early 1900's swing era, the show brought forth magic acts to delight the senses, acrobats that drew a cheer from the crowd, balancing acts, fire dancers, and more! The whole show made for a wonderful evening spent with popcorn in hand and I am seriously hoping to see more of these guys in the future.
---
Free Friday Flicks
We started off with A Knights Tale, Mask of Zorro, and Stardust, with more to come leading until the end of August. Presented by the Ohio Renaissance Festival, Free Friday Flicks is the perfect way to spend a cost-effective evening out under the stars while your kids run amok and get their energy out. Pull up a lawn chair, bring some bug spray, and arrive early to grab a seat cause the movie starts at 9:20 pm as soon as it's dark enough to see the screen.

August 13th is Shanghai Noon!
---
Midsummer Masquerade
Featuring a slew of performers and a preview of some of the acts that will be on stage at the Ohio Renaissance Festival, Midsummer Masquerade offered up a delightful evening of fun for you and your friends to get together and celebrate the last months before faire begins. This year had drag performer Holly Berry, bellydancer Troupe Roja, Robert the Barrrd, and even Jameson's Folly! If you missed it you missed out, but you can check out Jess Dresses recap of the event to see what happened.
---
MORE TO COME…
Electric Avenue: 80's MTV Experience will round out the Roadhouse Presents summer concert series with a look back at the classics of early MTV music and the music video experience! Slip on your leg warmers, tease your hair up and get ready for a wild ride at the Shipwreck stage. Tickets are currently available through Bigtickets.com or at the door!
---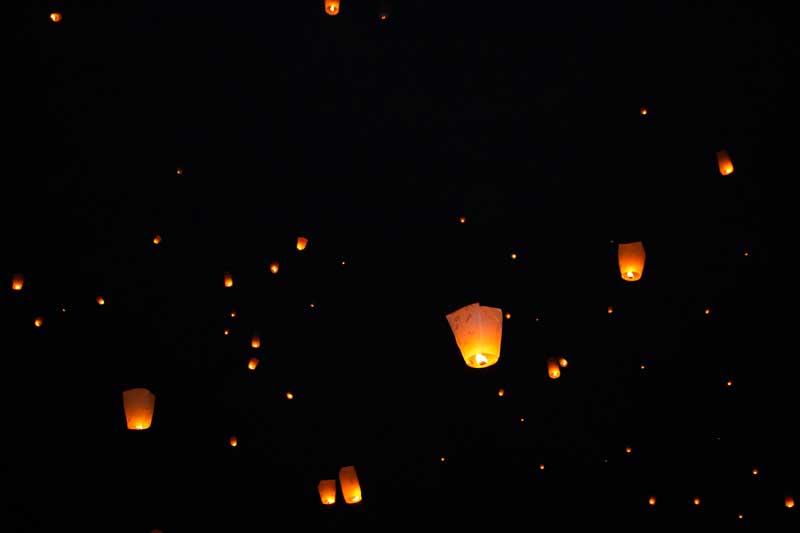 The Lights fest will be making its return on August 21st for a bright experience. Musical guests, food trucks, and outdoor fun will take over the afternoon, and as the night falls participants will be given a paper lantern to write their good wishes and dreams on before releasing it up into the sky. Last year's display was magical and I look forward to seeing it again this year. Register Now!
---
Ohio Renaissance Festival countdown is in full swing and I know you are all waiting to get in the gates! Record-breaking crowds are expected this year so arrive early and plan your day with flex time for food and drink lines. The staff and crew are putting their all into this year's festival which means there is plenty of revelry in store for everyone to take in. Get your season passes or plan your visit now by going to Bigtickets.com!

Want to work for ORF? Contact us through Facebook for more information!
---
It is never too early to start thinking spooky! Brimstone Haunt will be opening the gateway to terror once again for the 2021 season of fear starting September 24th. With four terrifying attractions, delicious treats at the concession stand, and a fire pit to keep your family toasty, Brimstone is a must-see for fans of the haunt venues in Ohio. Tickets will be going on sale soon.

Brimstone Haunt is Now Hiring! Submit your Application Now!
---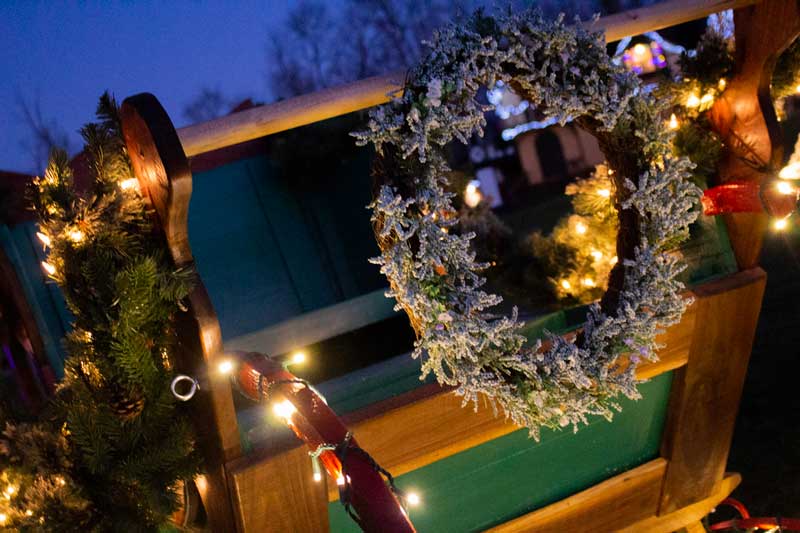 Don't store your garb just yet! Yuletide Village is returning for another season. Thanks to all of you the inaugural year was a success, bringing a whimsical splendor to the holiday season with musical acts, outdoor shopping, and visits from Santa Clause and Krampus himself. New displays and entertainment will arrive this year as the village continues to grow. Plan for cold weather and prepare to spend the holiday season with Renaissance Park!
---
What have you spent the summer doing? Let us know through Facebook and Instagram so we can enjoy your adventures!