While the Ohio Renaissance Festival lasts from September through to October there are some events which can only be had for a limited time! I make a point to hit these every time I go to get a rather exclusive experience. This is one of the many reasons a season pass is well worth the effort. A little something is happening every weekend that you'll want to be a part of. Faire-time applies here, so keep your eyes open when you come in the gates as times are applicable to change. If all else fails, ask a cast member! They can usually point you in the right direction.
Faire-Time: The event may take place at 3:30, but it ends up closer to 3:45! Find a good spot and get ready for a show!
---
Opening Weekend
BOGO! Wanna convince your best friend to spend their weekend at ORF? No better time than now! Buy one adult ticket, get one free! And since tickets are only $23 at the gate it's quite the bargain. This is a really good opportunity to get your friends who've never been to a faire before to give it a shot. One of my favorite things is to go with a group, so even if your wallet is looking a bit slim, you can chip in together to help everyone come. Plan a trip and get your parking space early! Those crowds will be huge!
Labor Day – Opening weekend coincides with Labor Day and faire will last for three days! Faire opens on Saturday and runs all the way through until Monday, giving you plenty of time to pop in and catch all the main attractions before heading back to that mundane job on Tuesday. It's a great way to kick off the festival season. Remember that opening weekend is usually the hottest time of the year and dress accordingly.
Opening Weekend is August 31 – September 2
---
Time Travelers Weekend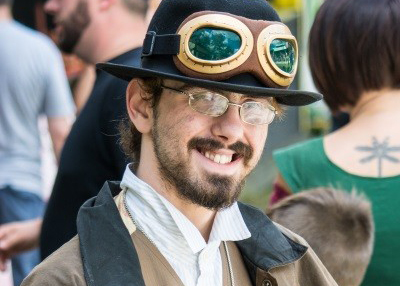 Costume Contest – Now is the time to come and show off those spectacular sci-fi outfits! Everyone from Doc Brown to The Doctor shows up to parade their time traveling attire for everyone to see! It's not unknown for the crew of the SS Enterprise to beam down to the grounds either! This is a really spectacular opportunity for anachronisms to be celebrated and steampunk attire runs rampant. So check the marquee at the front gate to see when and where the costume contest will be held.
Time Travelers Weeknd is September 7 – 8
---
Pirates Weekend
Talk Like A Pirate – Talk Like A Pirate Day is September 19th, so spend the weekend celebrating with us and gear up for lessons in Piracy and Piratitutde from the ragtag Pirates of Willy-Nilly themselves! I believe the Jolly Rogers Pirate School takes place at the Pirate Ship, and afterward they all trek down to the Aleing Knight Pub to display their skills! This is open to children and adults, so get your cameras ready!
Pirate Playtime – Every year the Pirates of Willy-Nilly enjoy some time relaxing ashore with fun games for everyone to play! Everything from Red Rover to Pirate Tag, as well as a few delightful improvised ideas to get everyone working together! In previous years this has taken place in the clearing across from the Rose & Crown food stalls around 11:30 or so.
Pirate Weekend is September 14 – 15
---
Fantasy Weekend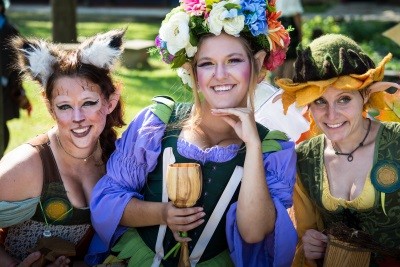 Fae Playtime – If you thought the pirates were fun, wait till you meet the fairies. No worries about changelings here! The fairies love it when everyone gets involved – kids and grown-ups alike. So come and see the glittering pageantry of Willy-Nilly's own fairy court. If you're lucky, you might even spy our local troll coming out to have fun! The fairies are a playful and spirited bunch, so bring your energy and plenty of it!
Costume Contest – Fantasy weekend is another of those times when the playtrons truly outdo themselves with some amazing garb! Everything from Queen Mab herself all the way to mermaids, pookahs, and satyrs. This is a great time to show off the more flamboyant and colorful of the costumes out there. My only warning? Be sure not to wear wings so huge you can't fit into the pub! Check the marquee at the front gate in the morning to find out when and where the costume contest will be held.
Fantasy Weekend is September 21 – 22
---
Feast of Fools Weekend
Rat Pucking – It's golf…but with rats. You heard me. Get your pucking stick and bring your rat – NO REAL RATS PLEASE – and attend the court on the Upson Downs to join in on this unusual game! If you're looking for a rat of your very own, you can pick them up cheap at Ikea or even at the Halloween stores when they open in the fall. Honestly, this is one of the most impromptu and delightful games played across faires. It even has official rules!
Feast of Fools Weekend is September 28 – 29
---
Highland Weekend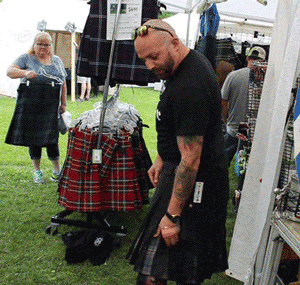 Kilt Contest – Ye canna have a Highland Weekend without a kilt contest! Keep your boxers on for this one as the Wenches A Wailing invite you up on the stage to show off your gams and do a twirl! This makes for some great bawdy fun as jokes abound, so maybe leave the wee ones at home for this one. The contest usually takes place at the Aleing Knight Pub round about 3:00 p.m.
Highland Games – Get ready for a display of strength and precision unlike anything you've ever seen! The Highland Games are a tribute to the sporting events held during the summers in Scotland. Crowd participation is encouraged, so be prepared for some real sport. The caber toss, stone put, and sheep toss are the usual competitions for this, and each one requires a fair amount of skill to accomplish.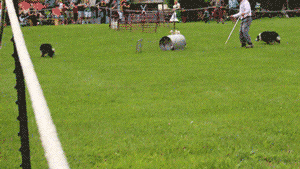 Border Collie Demo – If you didn't get the opportunity to catch this during Celtic Fest, now is a good time! The border collies are always a fascinating display of training and control as they chase ducks around the chess match field. Find a spot early and don't be afraid if you find a group of fowl darting into the crowd!
Highland Weekend is October 5 – 6
---
Barbarian Invasion Weekend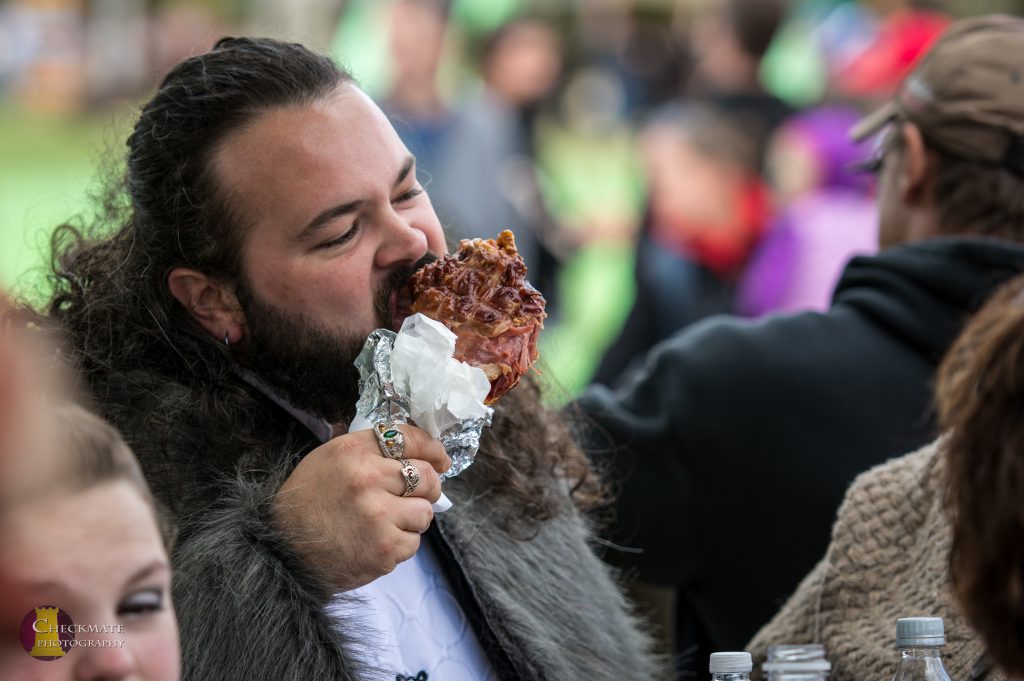 Turkey Leg Eating – Want to show off some competitive barbarian spirit? Come join the turkey leg eating contest and bring your empty belly! There's plenty to go around, not to mention some fine prizes for the winners! It isn't as easy as you'd imagine. My advise? Go in with a game plan and don't be afraid to strip the meat off the bone!
Viking Encampment – Every year the Vikings come to invade the ORF grounds, and it couldn't be more fun! You'll find their ship behind St. Peter's Church along with an encampment full of Vikings to show you how they raided and traded. They will have a shield wall demonstration for everyone to enjoy, showing off Viking weaponry and battle techniques. These Vikings are some of the friendliest people you'll ever meet and more than happy to provide a taste of history!
Barbarian Invasion Weekend is October 12 – 13
---
Romance Weekend
Men in Tights & Best Bloomers – Nothing says ren faire quite like men in tights and ladies in bloomers! Have a pint before getting up on stage and showing off your trousers! The tighter the tights the more of a cheer you're likely to get from the crowd! For the ladies, don't be afraid to get creative with your bloomers! Bright colors and bells make for a nice show!
Romance Weekend is October 19 – 20
---
Tricks or Treats Weekend
Watermelon/Pumpkin 'War' – As the last green of summer fades and the bright oranges of fall come to life, it's time for the Watermelon/Pumpkin War to begin! Come in greens and pinks to show your support for the fine folk of the Watermelon court! Deck yourself in oranges and browns to display your pumpkin pride! This is the last weekend of the festival, so take advantage of the games and revelry before the gate closes!
Tricks or Treats Weekend is October 26 – 27
---
You never know what's going to pop up during ORF! Some games happen out of nowhere, made up by paytrons and cast members. If you see a group of people congregating, take a moment to see what's happening! You never know if you could get pulled into a game of "Mug Tower" or Red Lanter, Green Lantern! Explore the grounds and explore the opportunity to play freely! You'll leave with a good story to tell and plenty of memories to keep until the next season.