On Saturday the 1572 Roadhouse BBQ offered up the last of their concert series with Southern Accents, a Tom Petty tribute band named after the 6th studio album by Tom Petty and the Heartbreakers. It's funny how you can grow up listening to an artist on the radio and never realize just how many of their songs you know until they turn up again as an adult. Some of my favorites like American Girl and Mary Jane's Last Dance are Tom Petty hits.
The group Southern Accents hails from Nashville, and tours the US providing a unique experience for the crowds through their dynamic stage presence. Fans of the group turn out in droves and you can feel the energy in the air as the music explodes from the stage. Tom Petty left behind a legacy of music and performance that can't be equaled, and yet Southern Accents delivers on par with the same rich, smooth styling and attitude that defined a genre.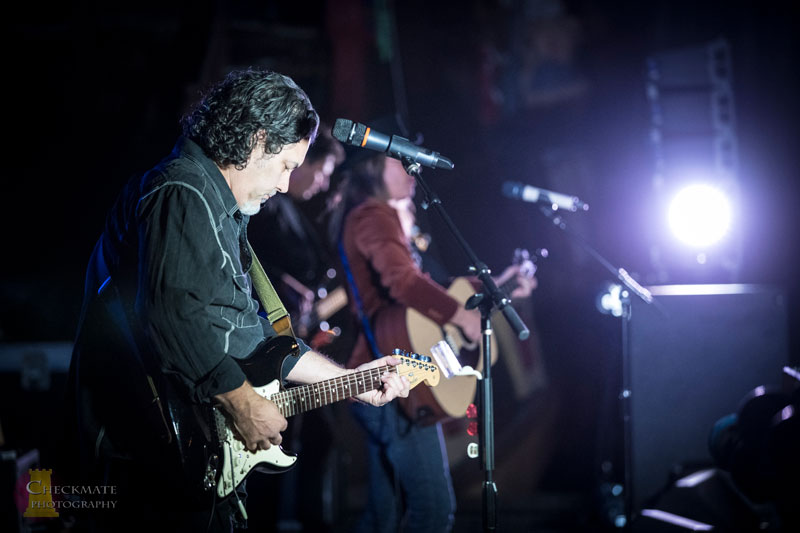 Live music speaks differently to an audience. You can connect your phone to your car to blast tunes as you go down the highway. But there is an art to the performance, a mood that sways the crowd and brings them into the atmosphere of the band. I don't think it gets much better than grabbing a burger and chilling out in a field as you share a couple of brews and dance with your friends to the beat. That is what has made the 1572 Presents concert series such a hit. People came out over and over again, looking forward to the atmosphere and fun of spending an evening together. I know I enjoyed catching up with friends each time they came and found some much needed social relief.
Many have asked if there is more to come, and they won't be disappointed! Plans are already in the works for the 1572 Presents concert series to be continued next year during the summer and (hopefully) better times. At the moment things are in the early stages of conversation, but the hope is to expand the roster of acts and musical genres to give a little bit of something for everyone! I'll keep my fingers crossed that 2021 will bring more Saturday nights filled with good music.
There is still plenty of fun left to be had at Renaissance Park before the season ends! There are two more Magical Days/Madrigal Knights events on Oct 10th and 17th, and tickets are already sold out for both! Brimstone Haunt is just getting started with haunts open Friday and Saturday! Get your tickets online and get there before the sun sets for a night of scares and screams!
Feature Photo Credit : Checkmate Photos – Jeff Rooks