On Tuesday, we talked about the complexity involved with getting your hands on some high-quality, one of a kind renaissance garb. "But Kalynn," you say, "there is no way I can afford to do something like that! I don't even want Elizabethan garb! I want to be a pirate/bellydancer/original character." Well, no worries! There is no reason you shouldn't delight in exploring all of your garb options to bring the image in your head to life. The more inventive your garb, the more likely it is to draw attention and admiration in the lanes.
So let us take a moment to go through some of your options for acquiring pieces before faire. We'll discuss some of the pro's and con's of each possibility, and provide examples where possible to help you along. I'll offer some thoughts on of my personal favorite places to get your hands on materials. There are plenty of options available for every budget so don't be afraid to explore on your own and see what you come up with.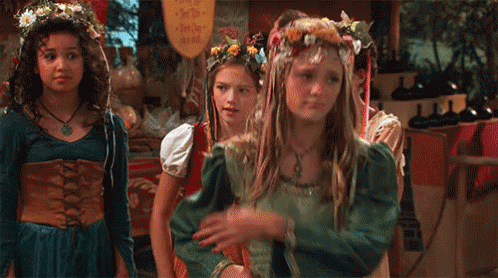 Let's start with the most cost-effective options and work our way up to the highest quality for cost possibilities.
---
Online Retailers
If you're on a bargain hunt or you need expedited shipping, then online is the way to go. There are plenty of retailers out there you can search through by typing medieval/renaissance clothing into a search engine. A lot of them also provide accessories like goblets and LARP wear which allows for expanded character development.
On the positive side, these items tend to be reasonably priced. If you are more after movie or television series cosplay than you can probably find full costume reproductions that will work without having to source each piece individually. This is especially useful if you just want something fun for the weekend.
On the downside, you get what you pay for. Some retailers provide high-quality merch, but they are few and far between. Most of it is costume grade clothing which will wear out relatively quickly. This may be a bit nit-picky, but you're also likely to see someone wearing the exact same outfit. Mind you, nothing is as much fun as watching a mini stampede of Jack Sparrows appear out of nowhere!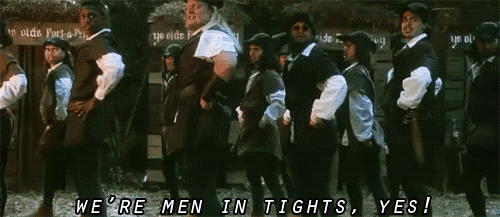 Suggested Online Retailers
Keep in mind the above are just suggestions. There are many online shops that you can find garb worthy pieces at. Check out traditional Halloween, fancy dress, and party retailers, online marketplaces such as auction sites and resellers, or even your favorite street clothing retailers (hint: 60's style peasant tops are IN this year and can be found even at Target).
---
Resale or Trade
With a little knowledge and some decent time spent searching, you would be surprised at how much you can find. A lot of Rennies have their hands on a wardrobe full of garb, and they will sometimes remove old pieces to make way for new ones. They might end up on Ebay, or even on Facebook if you know the right group. Sometimes you can even find swap meets where we gather together to clean out the garb room.
The best part about this is that Rennies tend to hold good quality stuff. We usually won't part with our favorite pieces, but if you can get a $60 circle skirt for $30 it's a bargain no matter how you shake it. You get a wider selection of sizes and styles, and most of the time people are open to reasonable negotiation if you want multiple pieces. Basically, if you make the right friends, you can get your hands on some good stuff.
That being said, a lot of these groups are open only to cast, playtrons, or fellow Rennies. On top of that, you need to know your measurements and how to modify items if they aren't quite right. Resale garb may have some flaws and need repair work. Research repair methods and be willing to put in the time needed to do this yourself.
---
Faire Shopping
Every faire I have ever been to have a plethora of clothing shops available to the public. It can be a lot of fun to go through them all and build your wardrobe from the ground up or one item at a time. A lot of the boothies are happy to help you out. Some of my favorites at ORF are A Viking Wife (handwoven items), Silver Squirrel (patchwork hand-dyed skirts), Son of Sandlar (high-quality leather footwear) and A Roguish Highlander (kilts and accessories).
The best thing? It is a very different experience compared to modern shopping. You're not gonna find this piece anywhere else. It feels more unique because, for a lot of the booths, the person who made this (insert garb item) is sitting right there willing to talk to you about what they did. You find professionals who can often be commissioned to do one-of-a-kind work for you, and you can build your wardrobe as you go from shop to shop.
On the other hand, sizing may be very limited, especially after a busy weekend. A busy shop may mean a longer wait time, so be patient and willing to wait your turn. If you see something you like, it could very well be gone by the time you wrap back around to it. On top of this, some vendors may only work ORF, or may vanish to the next faire in the circuit. My advise? If you see it and can't afford it, get a business card!
---
Etsy
I've used this site a couple of times when I found something I just couldn't resist. Given that their premise is to support independent creators, you often find people who are passionate about their craft and offer handmade garb with everything from period-accurate clothing to flat out cosplay that looks right out of a movie.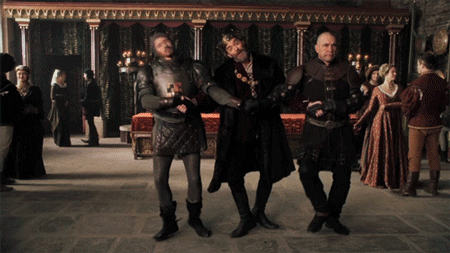 The best part about this? Sometimes those vendors from ORF can be found selling their merch through Etsy! It's a good place to build up a garb wardrobe during the offseason. You can shop without moving from your couch, which I am not above. And on top of that, you get to support independent creators year-round. Some of them will even do custom/bespoke garb, so don't be afraid of sending a message their way.
The downside is that there will be little to no face to face interaction if you do a commission. Quality varies wildly from dealer to dealer which means you have to do your research before you get in too deep. Production time can vary as well, and for the most part, there is no such thing as a payment plan. Returns can be difficult to manage as well and are unaccepted by some retailers.
Just search Etsy for Renaissance Clothing
---
D.I.Y.
Are you ambitious, or maybe you just want to have a personal investment in your garb? D.I.Y. is a great way to ensure you put your stamp on everything. I would advise doing your research, especially if it is your first time. There are some amazing books for sale that can teach you about period-appropriate garb. If you want to hit something a little more avant-garde, I would suggest hitting up Pintrest for inspiration and putting together a mood board.
The great part about D.I.Y. is that you have hands-on decision making for every single aspect of your garb. You get to create a unique, never before seen garb that works for you. There are some very clever and crafty ways to make your look work. Again, this is something where if you are willing to do the research and put in the time, you can make something beautiful. I've seen this done a lot for the fairies and let me tell you, the looks are stunning.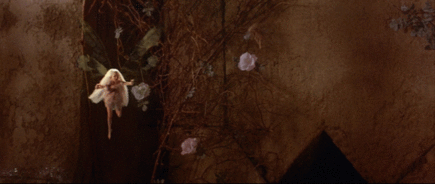 On the more practical side, you may have limits on your time, budget and skill level. I tend to look at this more like a challenge than an actual problem. But you can waste a lot of time and money if you don't take things at a steady pace and be reasonable about what you can do. That being said, look at this like you would any new skill. Start early, learn as you go, and make liberal use of online tutorials and videos to help you with problem areas. Odds are, you aren't the first person to run into this issue.
---
Bespoke
We went into this pretty heavily on Tuesday, so I won't spend too long on it now. Just to say that there are a lot of costumers, seamstresses, and creators out there who will happily work with you to create some truly unique, well-crafted designs. Check out your locals and see who is available for commissioned works.
The best part of this option really is the handcrafted, professional-level workmanship that will last for years to come. Picking a local seamstress will give you one on one communication that helps things develop organically into a beautiful garb. It's important to find someone you work well with. Somebody who gets what you're after and can maintain the balance between achieving your vision and practicality.
But remember to budget appropriately! You're gonna plunk down at least half the estimated cost of your garb right away to cover fabric. If you can, and if the seamstress will allow for it, make a payment schedule for the rest and don't expect to get your finished piece until you've paid in full. This is a long term, multi-step process. Don't expect a two week turn over, especially if your seamstress has multiple orders on their hands. In general, I'd allow for a six to eight week gap from start to finish.
---
Conclusion
So there you have it! Six methods for getting yourself all dressed up for the ORF 30th season! A lot of people do a combination of the previous options until they cobble together something that works for them. Remember that when you're a guest, you have no obligation to remain within the Elizabethan era. You don't even have to remain within the realm of reality! Feel free to explore your most creative self and bring it to life within the village walls.
Remember to tag your Instagram photos with #orfstories to show off your own garb creations!