With this year opening up so many opportunities, Renaissance Park is doing a wonderful job of providing venues for multiple events at a shot. This weekend showcased three different activities across the grounds as well as the yearly auditions for ORF cast. There was a lot to cover and it kept me running around all day.
---
Steak Cookoff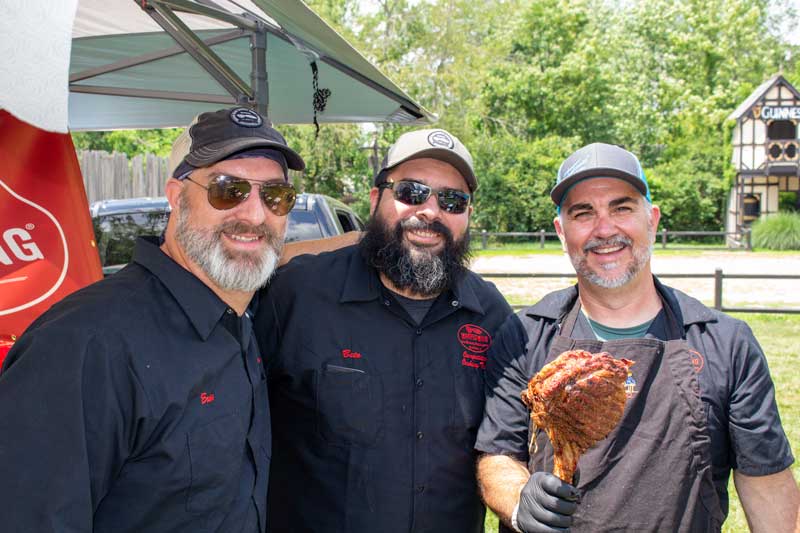 What could possibly be better than spending a Saturday with the smell of meat on the grill? Watching the Ohio State Steak Cookoff hosted at the 1572 Roadhouse. The contestants set up their stations along the hillside path between the 1572 and the Aleing Knight, readying themselves for some fierce competition in Steak, Shrimp, and a Mystery Box category which turned out to be duck and blackberries. It made for some interesting creative choices, and I was particularly fond of the blueberry and jalapeno compote offered up by Erin Oneil's Warped Wing Crew! It had a delightful smoky heat that paired well with the duck fat, making it linger on my tongue.
These grillers were putting in the hard work to make the perfect piece to give over to the judges. Everyone got a practice steak to work on, ensuring things like placement of the grill marks, internal temperature, and presentation. Their attention to detail was impeccable! Crews and family turned out to show their support, not to mention the kid's round! Kids got a chance at a prize with a pork chop entry and a chance at placing on the winner's list. When the final results came in there were some very happy faces and cheers going around.
Cook-Off Winners
Steak Cook Off – Allen Jackson
Shrimp Cook Off – Tim Newell
Mystery Box – Vannah Dexter
Kids Cook Off – Logan Horace
---
Muddy Princess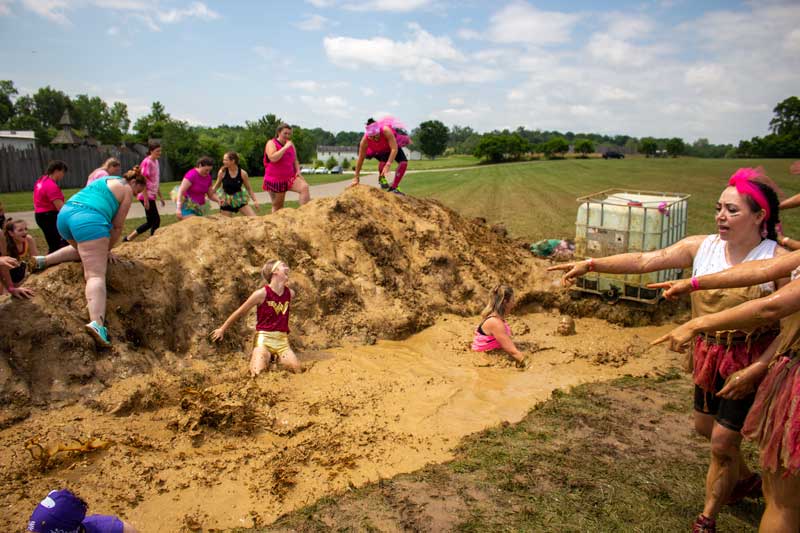 I got to spend my afternoon watching hundreds of women charging the field to take on a muddy obstacle course with their teammates and finish the challenge with their tutus on. I honestly could not have had a better time! Muddy Princess is a fun, inclusive competition for women of all sizes, ages, and abilities. There's no stress placed on times or obligations to complete areas of the obstacle course which may be inaccessible to the individual. All that matters is that your teammates are there to support one another and have fun!
The teams started off with an exercise at the top of the hill, getting everyone warmed up and raring to go. They ran down the hill into the first challenge, a chest-high dip in a muddy trench with an uphill climb and around the bank to an incline wall. The challenge route took them all the way through the first half of the Renaissance Park grounds, finishing off with a belly crawl through the mud under a mesh netting and a quick shower to get off most of the mud, grass, and sweat. After a good hose off, many of the Princesses headed to the 3 Fools Pub for a drink and a bite to eat after all that exercise. And wouldn't you know it, a knight in shining armor came by to congratulate them on finishing the competition!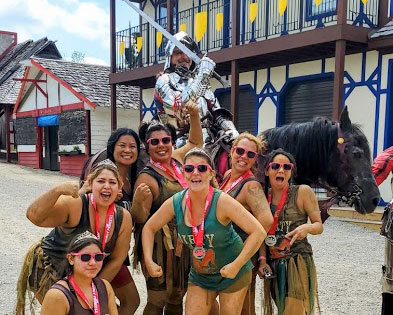 ---
1572 Presents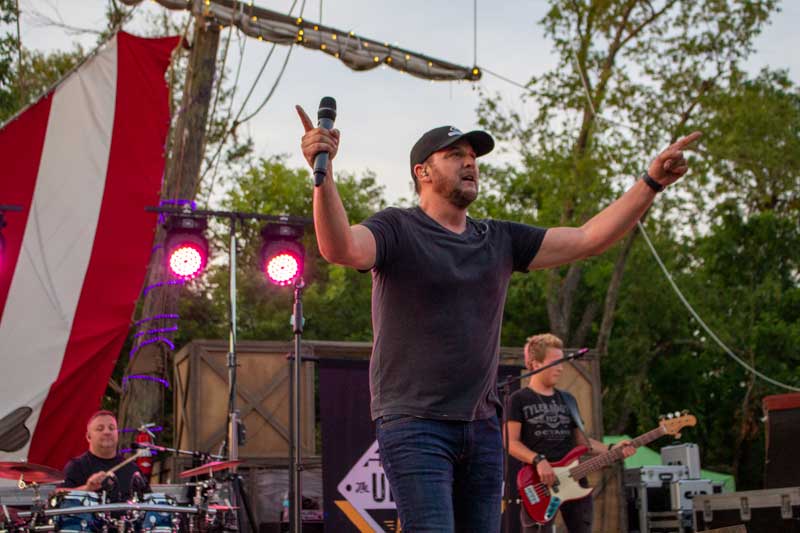 The Ultimate Aldean Experience is a country tribute band to Jason Aldean. They have been touring the country for seven years, bringing the superstar to the small stage. While the main singer's plane got delayed in Chicago due to bad weather, the stage was set and ready to rock out. The band kept things lively with some fun music and crowd participation along with singer Chad Collins who flirted and danced along with guests. With good music and a nice summer breeze, Renaissance Park found a way to keep things going into the evening, giving people what they came for, a fun time!
There are still plenty of concerts coming! The next will be 7 Bridges: The Ultimate Eagles Experience on Sat, July 10 at 8 pm.
---
Looking for more events coming up at Renaissance Parks? There's no shortage of them. Bike Nights are every Thursday, Friday Night Flicks return on July 23, the Lights Fest comes back on August 21, and of course, the Ohio Renaissance Festival starting Labor Day Weekend!