The weeks are blowing by as we count down to the 2020 festival season! I think it's important to respect how much goes on behind the scenes to make a festival happen. You walk in the front gate and you're immediately transported to the magical world of light and music where the only thing between you and a perfect day is deciding what you want to do first. Already the grounds are alive with people putting their all into making this season special for everyone. Everything you see at faire is the result of months of preparation. Every booth had to be built from the ground up and goes through yearly maintenance. Ground crews are trimming the hedge and cleaning up the grass after a long off-season. The cast is already hard at work with their first rehearsal behind them and a Job Fair will take place on the 25th and 26th of July for those who want to join the crew. We're getting into the crunch time of faire season, and this year there is more work than usual!
---
Burning Desire Glass Creations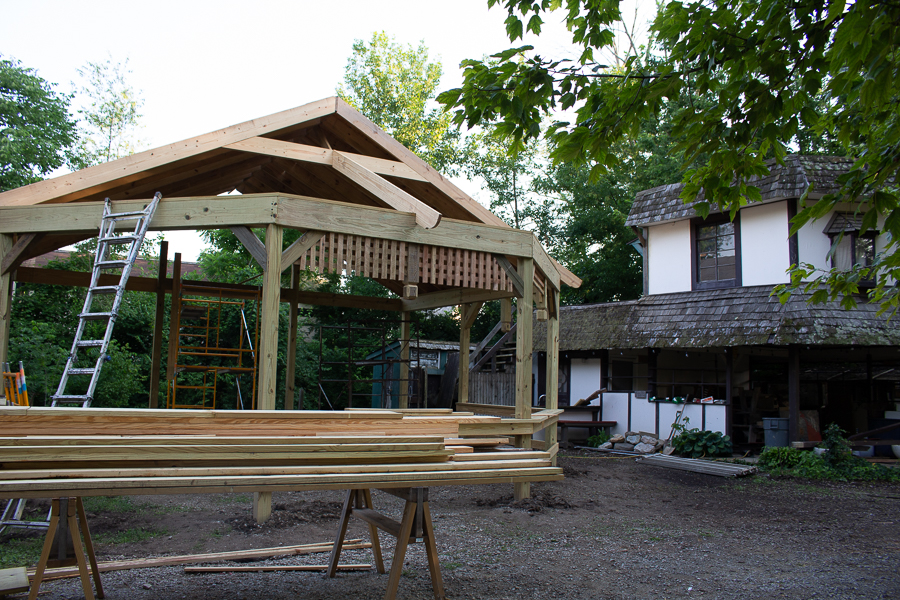 Burning Desire Glass Creations is in the process of building up a new workshop space next to their studio! I can't count the number of times I've sat there for an hour or more delighting at the artwork they produce from the kiln. Watching a kaleidoscope of colors emerge from the molten inferno brings a special kind of joy, and I can't wait to see what it's going to look like when it's finished.
---
Immortelle Bijouterie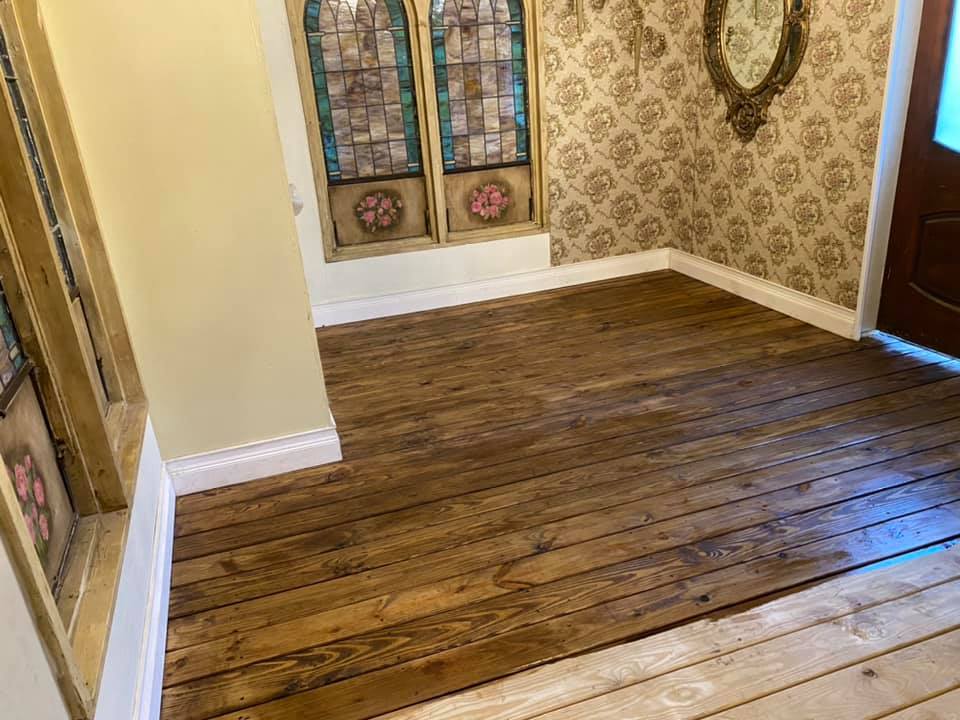 Immortelle Bijouterie is doing some interior work, staining their floors and creating a new, lavishly decorated area for you to feel like a bedecked lady the moment you walk in. I'm after one of their decadent necklaces and perhaps even a frilly dress this year. It will be exciting to see if they'll have anything new since last season!
---
New Kamikaze Fireflies Stage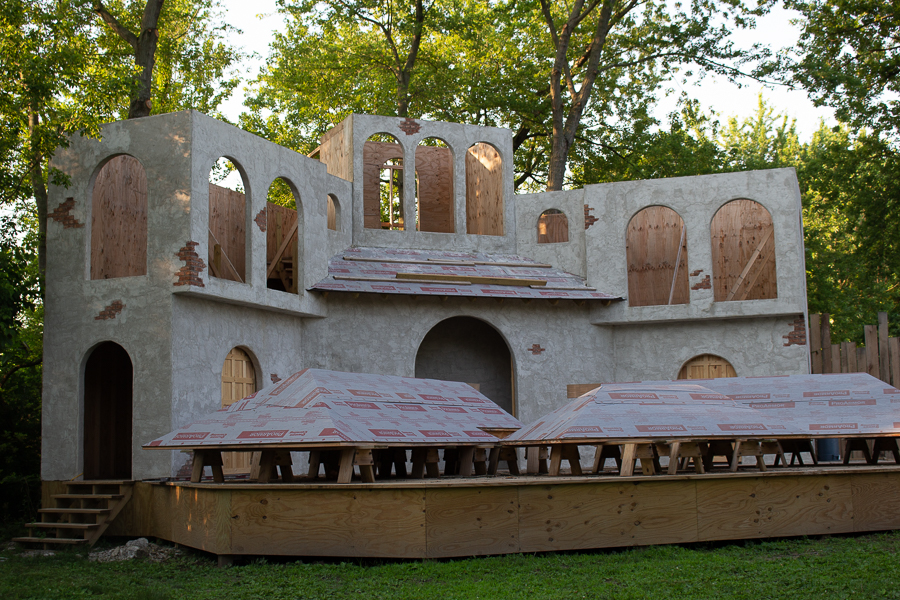 If you haven't been following the progress on the Kamikaze Fireflies Facebook page, then get over there right now! It was a little sad to see the old Glorianna stage go, but it's twice as exciting to see a new one get built! I intend to drop by occasionally (with mask and social distancing in mind) to see how it progresses between now and the opening of faire! It's looking great you guys!
---
Legacy Forge
Legacy Forge has broken down their old booth next to the 1572 Roadhouse Bar-B-Q and is hard at work constructing an amazing new stall for the swords and axes! I was astonished to see how quickly it's come together! Every Friday I get to see how much work has been done and I gotta say it's looking truly impressive thus far. I'll be visiting them this year as a good hand axe is on my wishlist!
---
Wolfs Moon Apothecary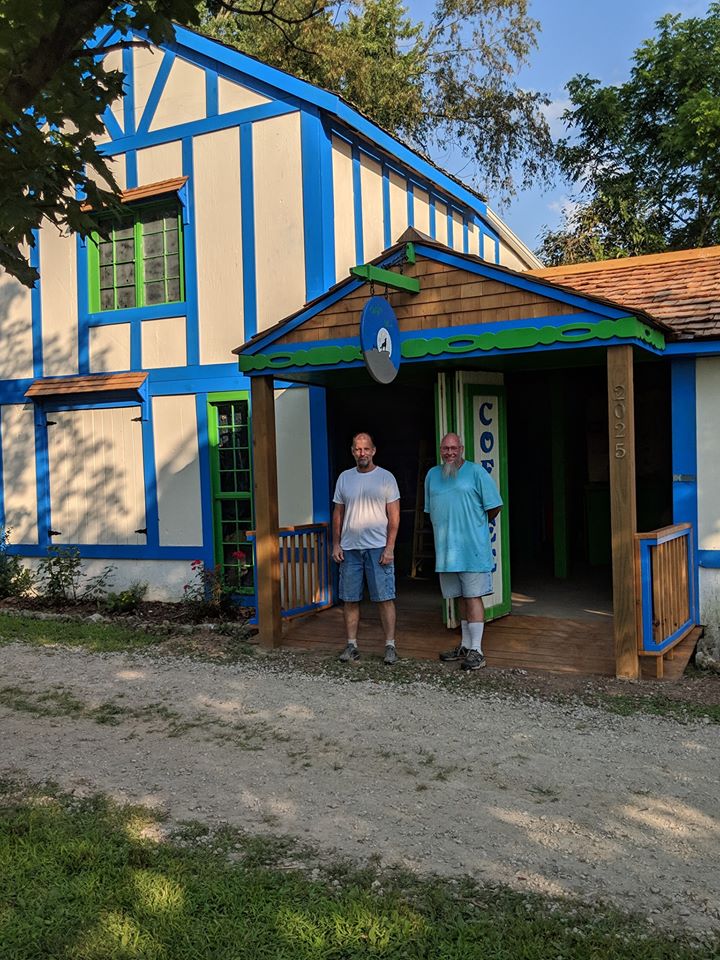 Wolfs Moon Apothecary is keeping things bright and beautiful with some repair for the 2020 season! I love all their different herbs and teas and spice rubs, not to mention their all-natural body care products. They did a big revamp last year so it's nice to see how lovely everything has turned out.
---
White Pavilion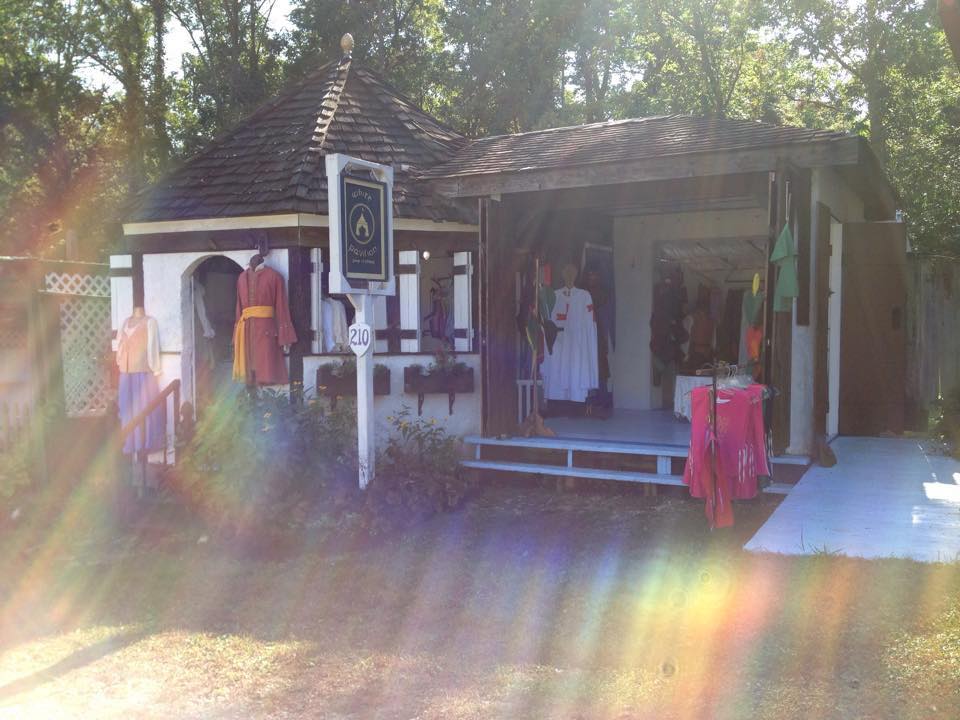 White Pavilion is adding on a new dressing room for their glorious period clothing shop up on the hill! That means more room to try on their bright and beautiful clothing so you can rock it with the rennies all season long! They carry beautiful patterns fit for everything from a wench to a noble, so be sure to stop by this year.
---
Mother Hatties Hat Shop
Last year they were in a tent, this year they've got themselves a booth! Mother Hatties does amazing work. From the iconic conical witch hat to pirate tricorns, each piece is unique and just waiting for you to take it home! I'm always out to expand my hat collection, so I have high hopes for what they are going to offer this year.
---
The Wired Viking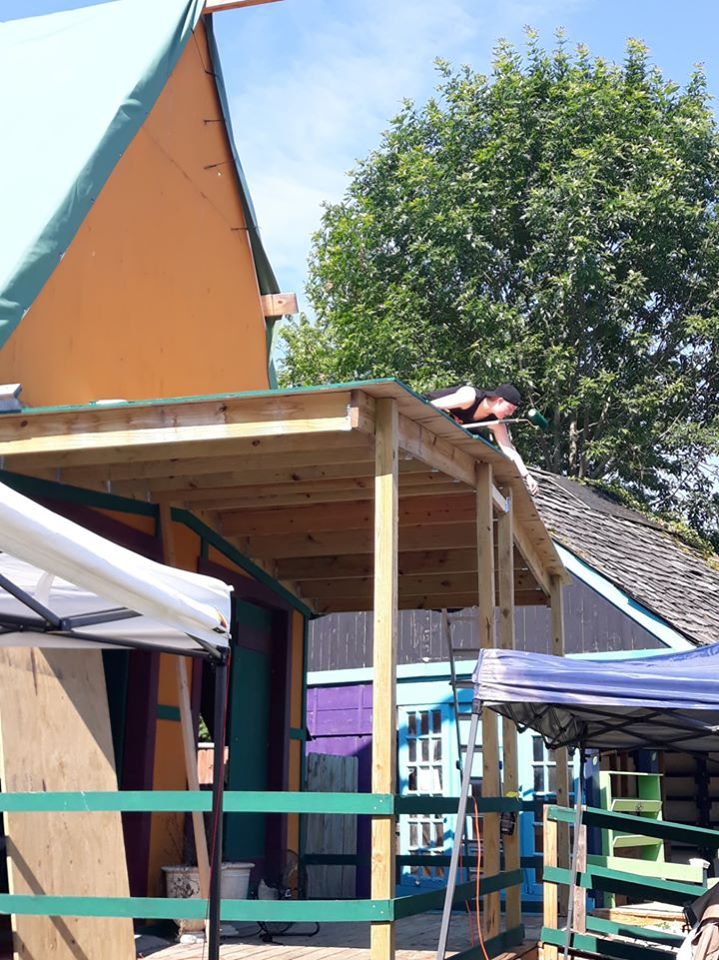 The Wired Viking has been hard at work with new updates to the shop, even in the middle of the blazing July heat! They have amazing wire wrapped jewelry with tons of original designs for Vikings, ren faire, steampunk, or those of us who believe sparkling is a way of life! Suddenly I feel the urge for a new pair of earrings!
---
Earthsong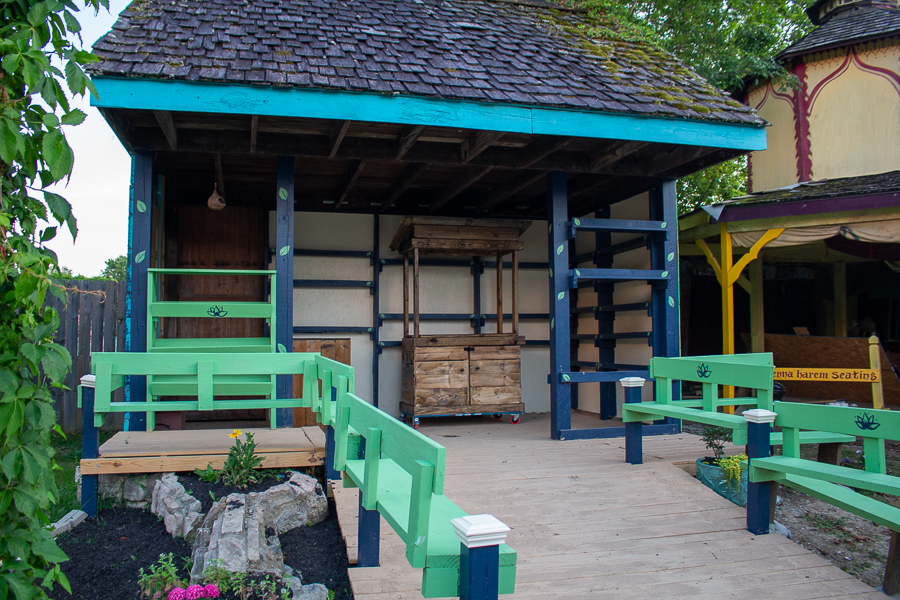 Earthsong has done a phenomenal job revising and improving their booth for the 2020 season! You'll find the interior easier to navigate with its new traffic floor plan. Want to entertain the kids while you shop? They have added a "kid's corner" to occupy the little rennies. Want some entertainment yourself? Check out their new drum circle!
---
This year is going to be a markedly different experience for everyone. But I do believe it is something we can get through with contentious behavior and respect for one another. Please take a moment to review the guidelines offered so you know what to expect and how best to navigate the 2020 season should you choose to attend.
We still have about fifty days left before the opening of the Ohio Renaissance Festival. There's so much left to do that the time will go faster than we think. Remember that even in the most difficult of times the ren faire sets itself apart in its willingness to do the hard work necessary to make this experience a fantastic one. You can help keep everyone safe by respecting that and taking the necessary precautions should you decide to come.
Stay Safe for the 2020 Season!
---
Correction: We have added Earthsong's booth to the list. Vendors, do you want to make sure you make it into future blog posts? Make sure you join the "Ohio Renaissance Festival Officials Artisans" Facebook group and look for information request posts from the blog team.