Wondering who we're bringing to the Ohio Renaissance Festival in 2021? Well, wonder no more my friends! Joining some of our more familiar acts this year is a whole new host of performers eager to see you in the crowd. The schedule this year is going to be packed on all eighteen stages (yes, we added three extra stage areas!), and there's no way to see everything in just one day. This means now would be a good time to consider a season pass so you don't miss out on all the festivities. Take a peek below to see some of the folks we are proud to host at ORF.
---
Full Armored Joust – The Free Lancers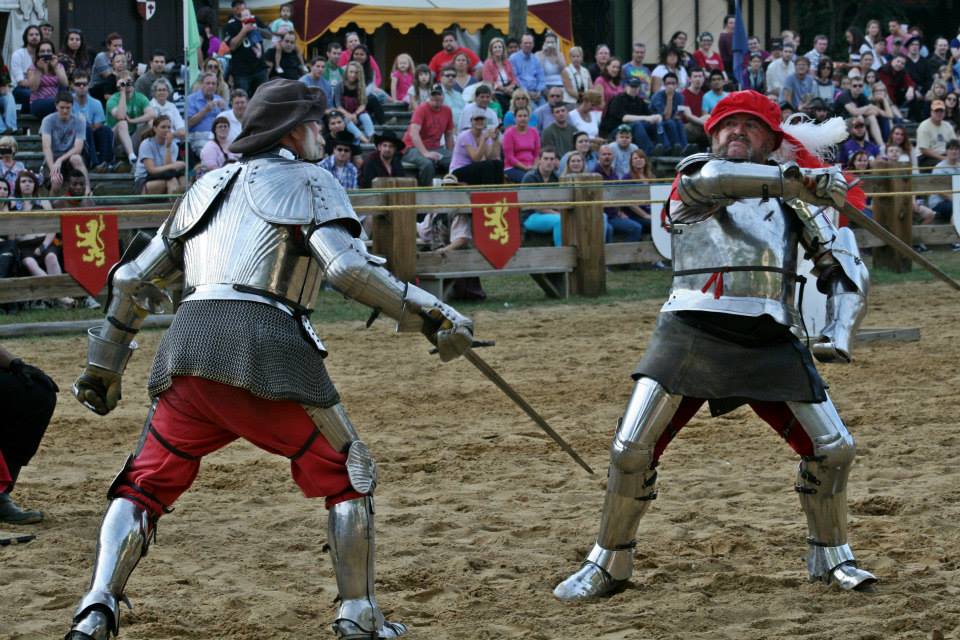 This year we are happy to bring on board a new group of knights to delight the Arena of Champions, the Free Lancers! Their pageantry and well-honed full-contact combat is sure to bring a cheer from the crowd as they take the field on horseback. They have some stunning skills on display, meaning you'll want to grab a seat up front or (for a little extra) take a cushion on the Queen's Dias for the best view!

You can catch The Free Lancers at the Arena of Champions:
12:30 pm
3:30 pm
5:30 pm
While the Knights of Valour will not be attending this year, we are sad to part ways and we wish them good luck in their new venue at the Jubilee Renaissance Faire down in Alabama.
---
Judas & Magnolia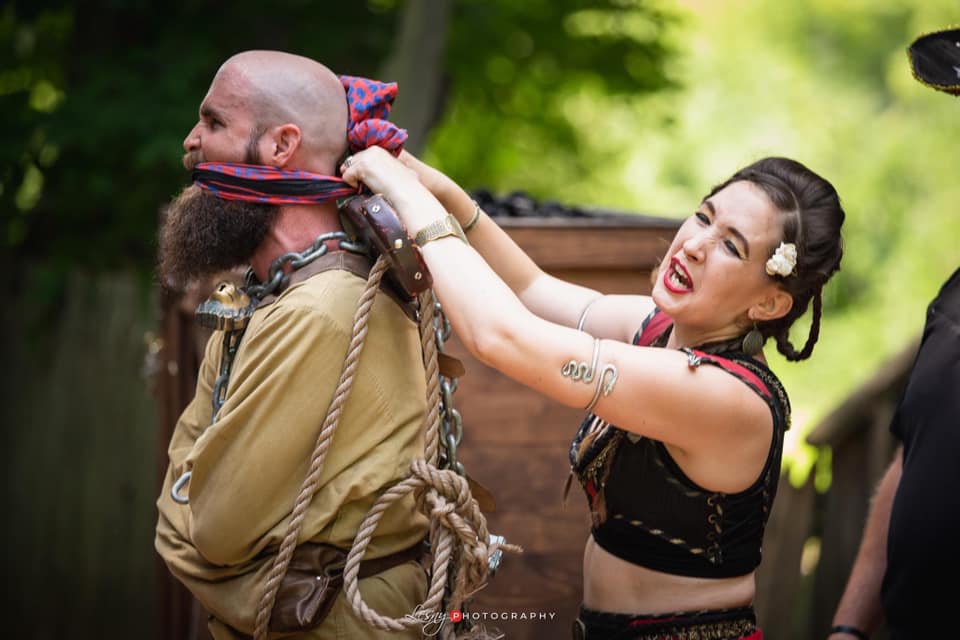 This husband and wife duo travels the country with wild acts of musical talent, death-defying stunts, and fun-filled antics. From storytelling to mind control, is there anything these two can't do? This year they are bringing their talents to us for the first time. So tell your kids "Don't try this at home!" and get ready for the show.
You can find Judas & Magnolia on the Shipwreck Stage:
11:30 am
1:00 pm
2:30 pm
4:00 pm
---
Wheel of Death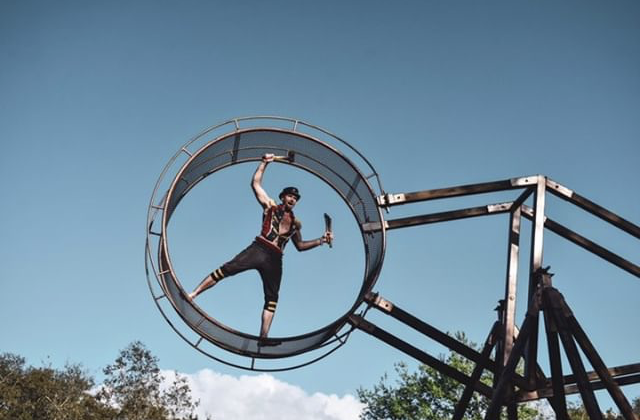 You may have caught this act last year during our Magical Day, Madrigal Knights events. If you did then I'm sure you're happy to welcome back Ichabod Wainwright and his inspiring loop-da-loops! He'll be drawing in a crowd with flaming axes, balancing skills, and jump-roping in mid-air all season long. Just look for the giant Wheel of Death and find a shady spot to enjoy the show.

You can catch the Wheel of Death on the Upson Downs:
12:00 pm
2:00 pm
4:00 pm
---
Cinncinnati Barbarians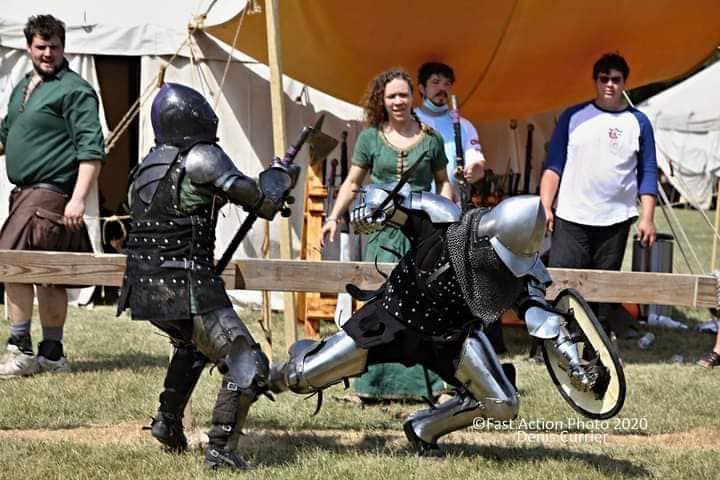 Ever wanted to see a bunch of people in full armor beat the daylights out of one another while they call it educational? ME TOO! These fights use real weapons, real armor, and real combat techniques for this rough and tumble sport. Get ready for all the clanging and clashing you can handle as they show off their skills for ORF 2021.

You can catch the Cinncinati Barbarians at the Chess Match Field:
12:00 pm
3:30 pm
---
Valkyrik
Inspired by the ancient songs of the Norse, these two talented singers will bring out the Viking in you. Their music is a celebration of the history and fantastical tales that have stuck with us and captured the public imagination as of late. Don your warpaint and prepare to be swept away by Valkyrik.

You can catch Valkyrik at the Shipwreck Stage:
12:30 pm
2:00 pm
3:30 pm
---
Robert the Barrrd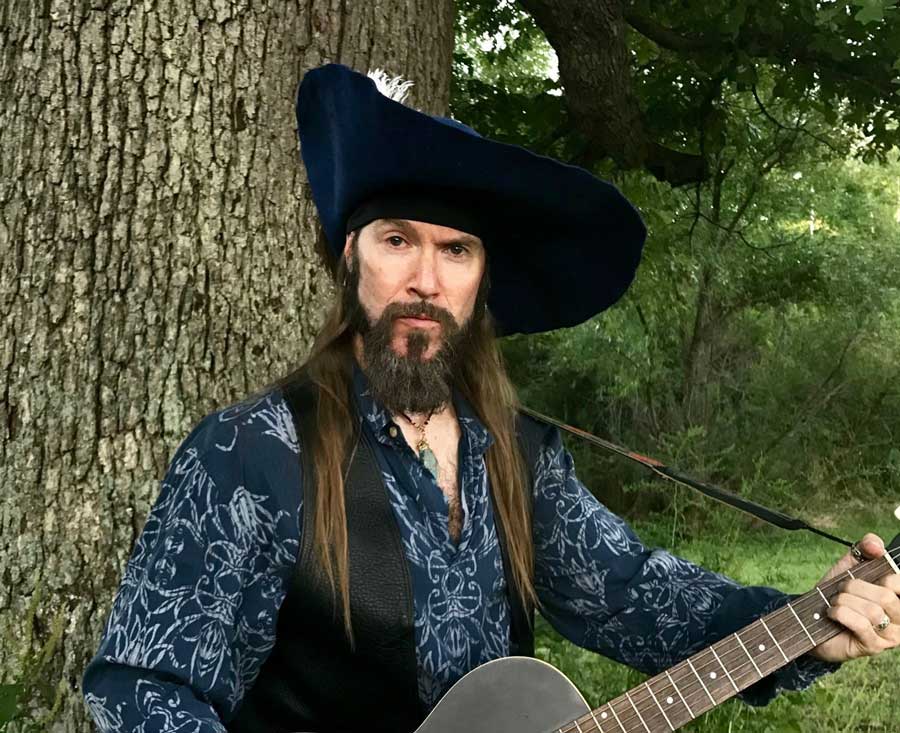 This fine fellow of music and mirth had popped in and out of ORF from time to time but this year he is here to stay! This bawdy buccaneer will have you "Yo-ho-going" from dawn till dusk with his singing and musical talent. Be prepared for a rollicking good time whenever he takes the stage.

You can find Robert the Barrrd at the Rose & Crown Gazebo:
11:30 am
1:00 pm
2:30 pm
4:00 pm
---
Celtic Mayhem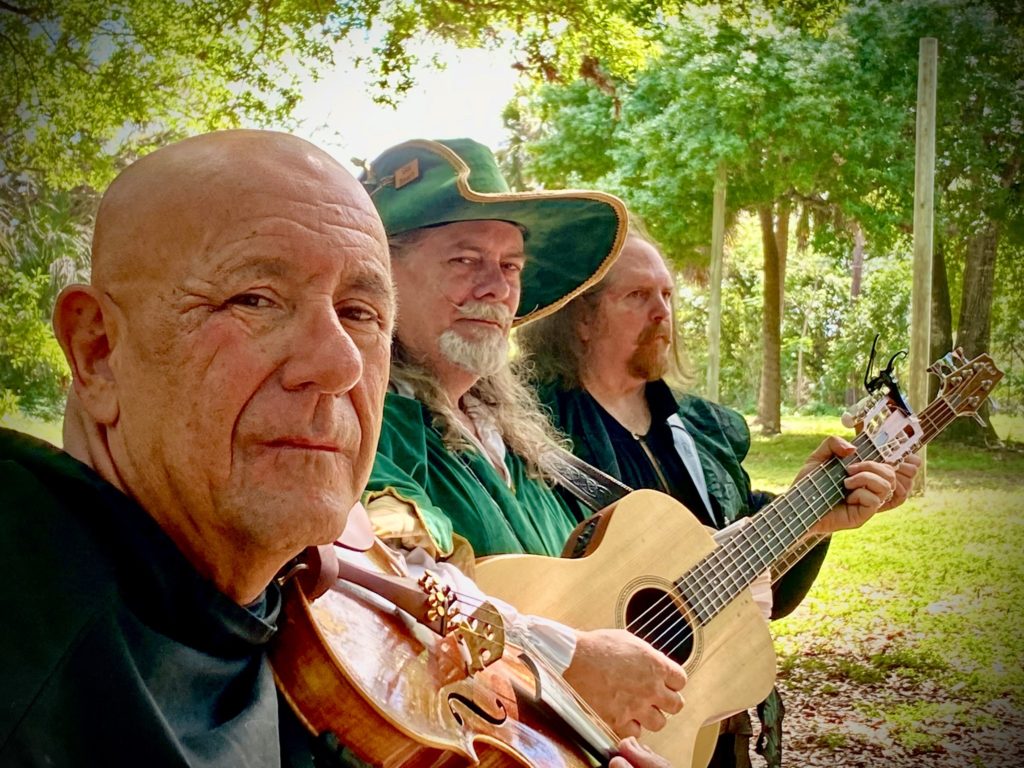 This delightful trio of singers brings out the Celtic flair with acoustic accompaniment and whimsy. They've been attending Irish and Celtic festivals for quite some time and in 2021 they will take the stage at ORF with a bevy of classic tunes and perhaps a favorite modern ditty or two.

You can catch Celtic Mayhem at the 3 Fools Pub:
12:00 pm
2:00 pm
5:00 pm
---
There's more to come with Johnny Phoenix on the Reveler's Stage (Oct 9th – Oct 31st), The Daring Horseman at the Arena of Champions, and Carnival on the Shipwreck Stage. Remember to check out the new Entertainment Schedule so you and your family can plan ahead.
Not enough new for you? This year we're presenting a brand new Kamikaze Fireflies Stage and a brand new Queen's Pub with wood-fire pizzas in the gaming area! The Lorelei Biergarten across from Da Vinci's Pizza has a new stage and is now named the Tipsy Cauldron where our Whiskey Wenches can quench your thirst. We've got the Ale Trail for our dedicated pub crawlers and a brand new Murder Mystery Madrigal Royal Feast. Be ready to start the season with a bang on Labor Day Weekend (Sep 4th – Sep 6th).