There is no shortage of imaginative headdresses around faire! You can pick up some lovely floral wreaths at The Royal Garland. Many of the leather shops sell beautiful pieces fit for a warrior or princess (or warrior princess). But for something more one-of-a-kind, you may want to take on the task of creating one of these for yourself. And how better to make sure you get a stylish, stand out headdress that compliments your outfit and lets your inner fantasy come to life than taking on the challenge of a 'Halo' headdress.
You may have seen these floating around the internet. The expansive halo creates an eye-catching visual that compliments playtron personas from the celestial to the infernal, the fae to the divine. It's a bit of a challenge to manage well, but with a little time and patience (and a lot of hot glue), you can make a big entrance at this year's Ohio Renaissance Festival!
---
D.I.Y. Halo Headdress
Supplies:
Headband
Wooden kebab skewers
Silk Flowers
Spray Paint
Scissors
Hot glue
---
Step 1: Cut Kabab skewers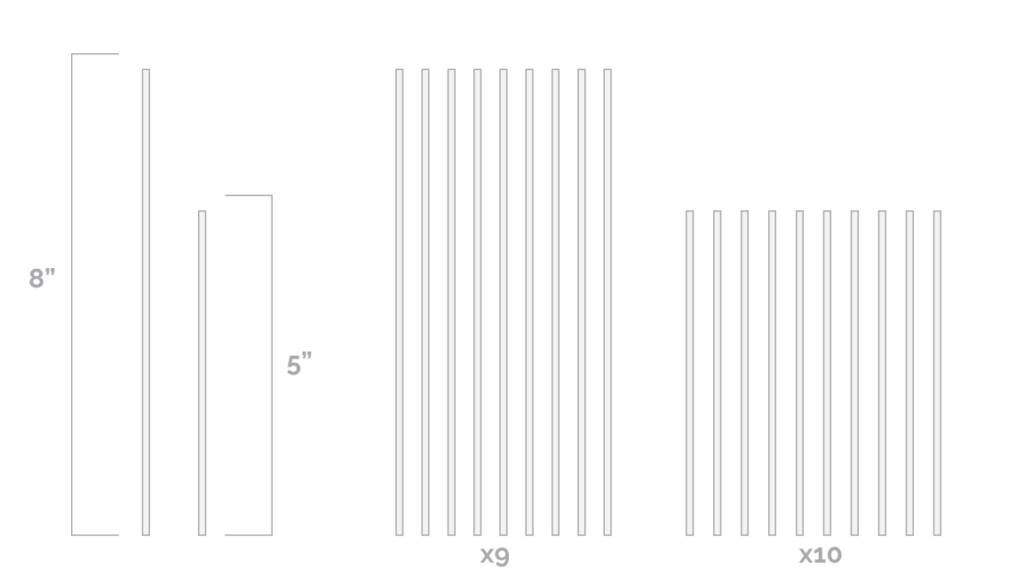 Cut nine of the skewers into 8″ lengths
Cut ten of the skewers into 5″ lengths
Tip: cut off sharp point for a safer headdress
---
Step 2: Paint Skewers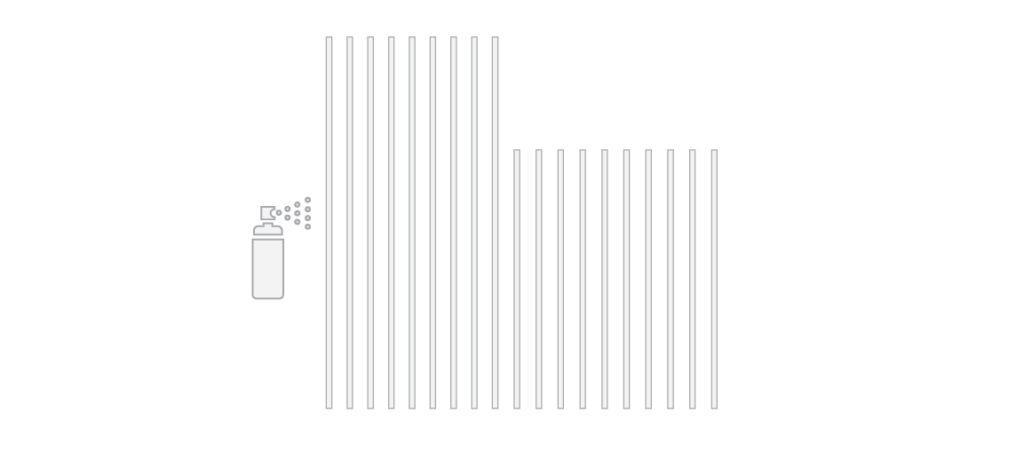 Spray paint skewers your desired color
Allow to fully dry
---
Step 3: Add skewers to headband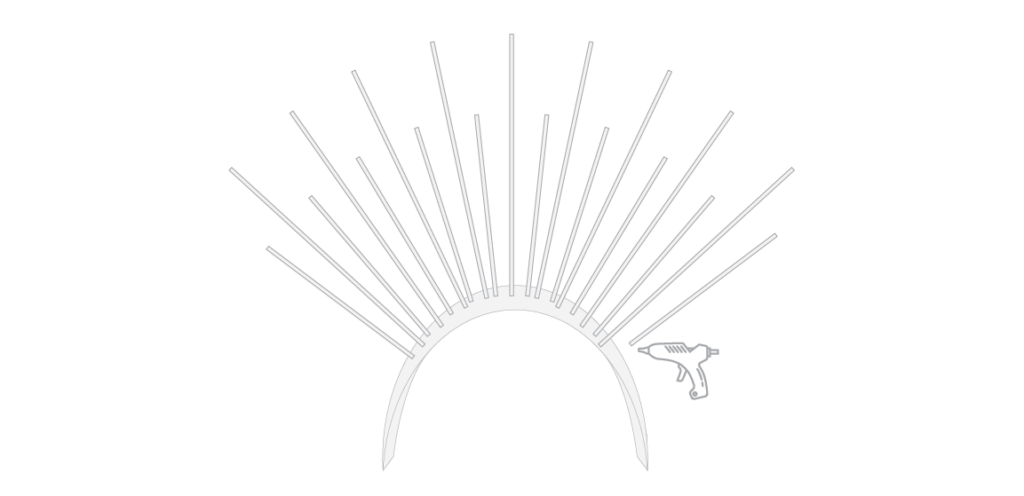 Hot glue skewers to handband alternating between long and short
Hint: due to the curvature of the headband, you may need to cut some of the skewers shorter to achieve a rounded look
---
Step 4: Add Flowers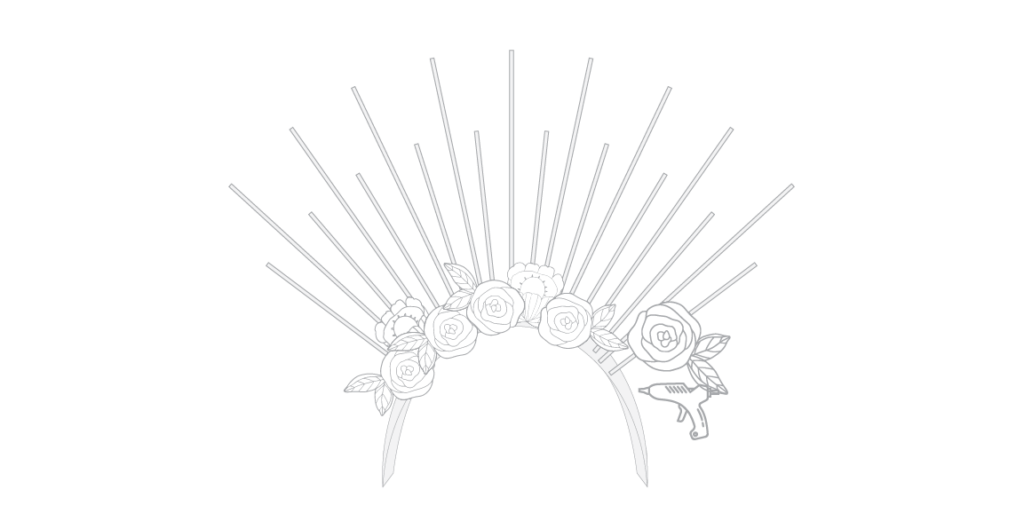 Hot glue silk flowers around the headband to hide where skewers are glued.
Tip: Try other accessories such as jewels, veils, chains, leaves, anything!
---
Headdress Inspiration From Around Faire
---
Edit: This D.I.Y. has been modified to make a safer end product.