For thirty years, Labor Day weekend has held a special place in our hearts. Far from the backyard barbecues and furniture sales, the gates of the Ohio Renaissance Festival burst open at the sound of the canon and the faire season begins.
Only this year it didn't go quite like that.
For a lot of us, it didn't hit until we woke up Saturday morning and realized that we didn't get to put on garb. We weren't going to have our first cider of the season. We weren't going to yell "God save the Queen!" at the top of our lungs. We weren't going to see our favorite performers. And we weren't going to run across the field to hug someone we haven't seen since last faire. It was a significant blow, and the emotional hunger for our community hurt more than words can say.
And yet as I wandered the Facebook pages of my friends and fairemily, I found that sweet spark of hope. Even with all the distance between us, those who love ORF are finding ways to keep the spirit alive. I was amazed to see all the ways in which we forge connections to one another, and give those around us a taste of that festival experience.
---
People celebrated "Opening Weekend" in the absence of an Opening Weekend
One of the most joyful expressions of this ennui was to be found on Instagram. @Kelticskye was kind enough to give her neighbors a display of regal pageantry by hosting a mini-parade for the street! Walking hand in hand, they dressed in full garb and waved at the houses as they strolled through the lane.
Our very own Washing Wenches expressed their feelings through song with a new music video perfect for the 2020 vibe! I miss these two dearly. It just isn't a faire day without seeing them drag some unaware dude up on stage and have him embarrass himself for the joy of the crowd. Like so many of us, they have joined TikToc under the name @sweettbiscut so you can catch up with their antics all year long!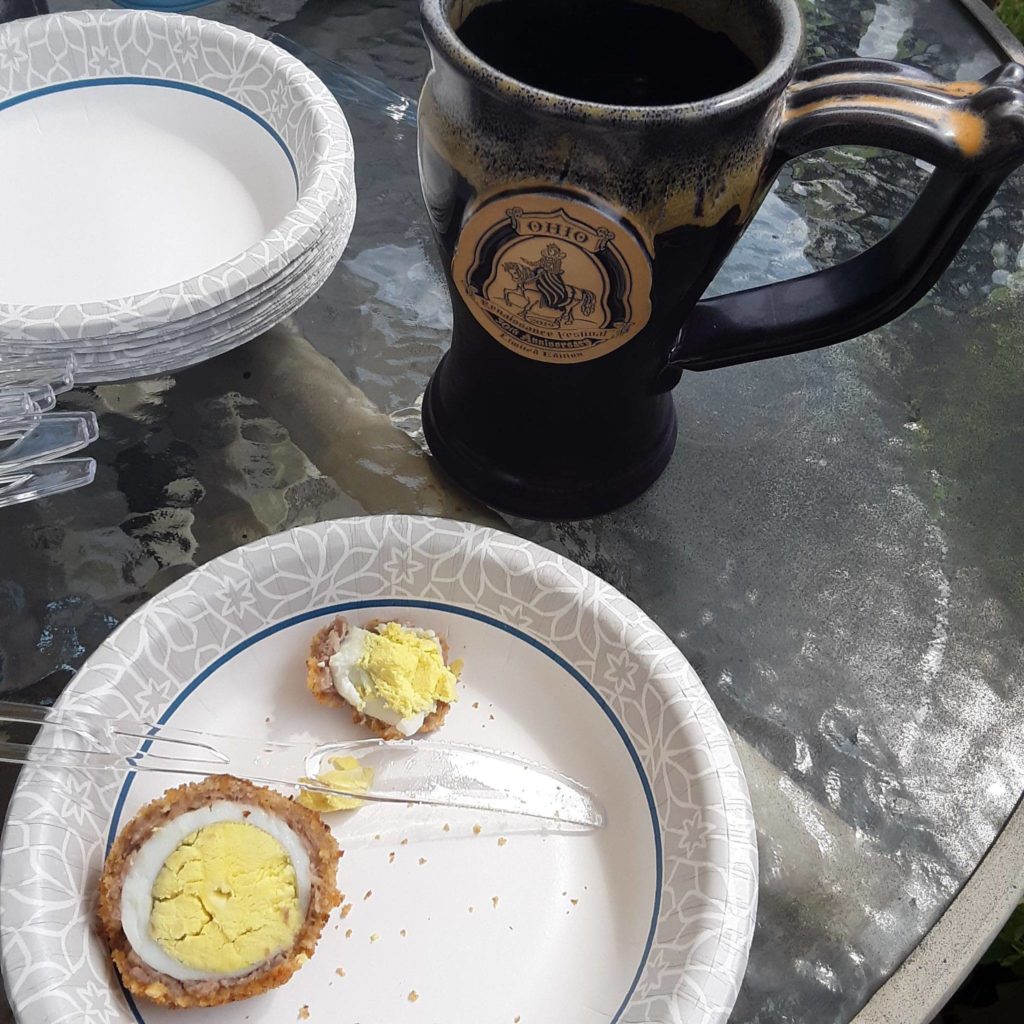 The unofficial fairy queen Titania spend Monday morning making a traditional rennie breakfast of scotch eggs in an air fryer. Nothing beats the taste of these bad boys first thing on a Monday morning right out of the Aleing Knight deep fryer. She wasn't the only one! I saw multiple posts from fairemily proclaiming that it just felt weird not to have one today and making their own was the only way to solve it. You can grab a recipe here if you want to try your hand at it!
---
Labor Day Weekend Events At Renaissance Park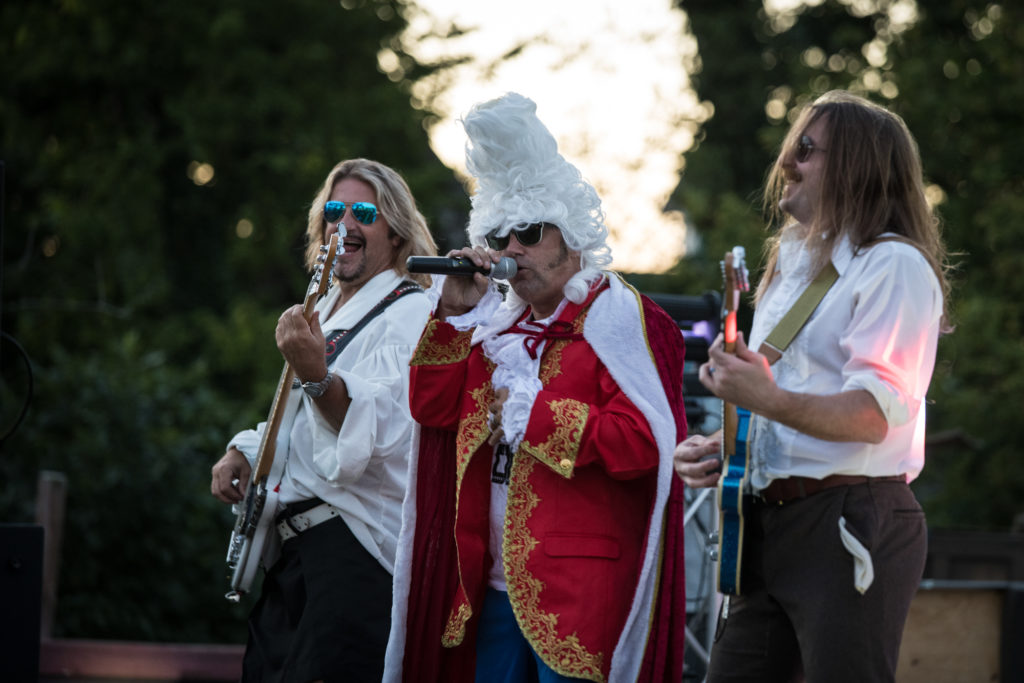 Never fear! The festival grounds were not entirely abandoned over the weekend. Not only was the 1572 Roadhouse Bar-B-Q open for business, but they hosted a socially distanced concert featuring the Naked Karate Girls live on stage! NKG is a cover band that gets the party atmosphere going! I think they had a real blast with the pirate stage, finding ways to incorporate it into their acts and keep the crowd cheering for hours! With music from the 60s all the way through to today in every genre imaginable, they had everyone on their feet and singing along until the very end of the night. They even had a riff of early 2000s music with Mr. Brightside (The Killers) and I Write Sins Not Tragedies (Panic! At the Disco) that sang to my long-ago high school soul. And of course, no cover band can leave the stage without doing Journey. I think it's against the cover band code of conduct. Even as they left the crowd was still cheering for more.
---
Upcoming Events
2 more 1572 Presents concerts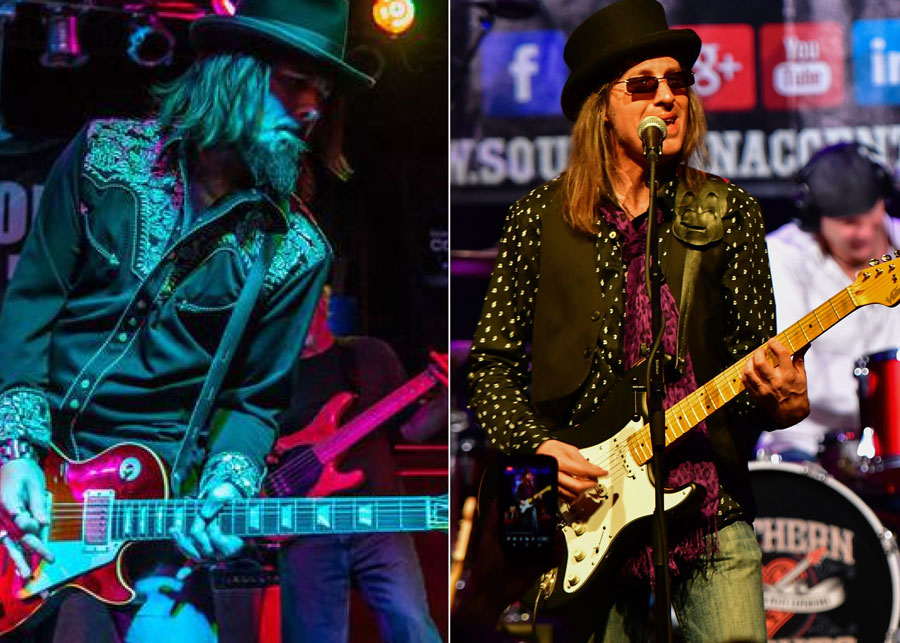 1572 Presents have two more live concert events coming up on September 19th with the Scotty Bratcher Band and on Oct 3rd with a Tom Petty Tribute band, Southern Accents. Be sure to arrive early with chairs or a blanket to grab your socially distanced pod. Each pod is suitable for up to four people. Please remember that the state mandate requires you to wear a mask when a distance of 6 feet between people or groups is not able to be observed. This includes instances like walking to and from your pod, going to get concessions, going to the restroom, or whenever you are in an area where other people are already occupying the space. This includes enclosed booth areas and tented vendor shops. If you want to sit and have some food or a drink on the covered patio of the 1572, 3 Fools Pub, or your pod then you may remove your mask while seated. Mask mandates will still be enforced while wandering the festival ground. Keep yourself safe so we can keep our festival safe!
Magical Days, Madrigal Knights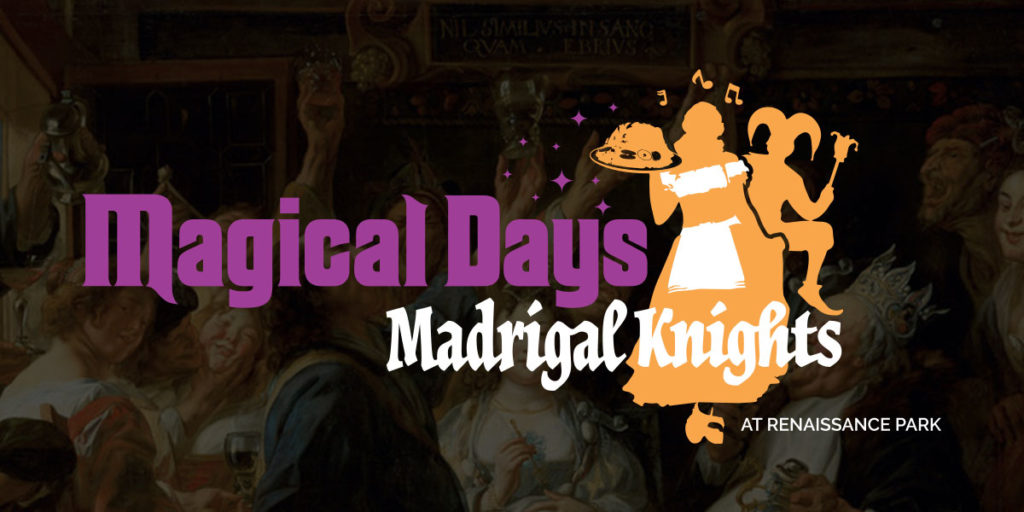 This Saturday starts the Magical Days, Madrigal Knights festival days! This limited access event still has event tickets for sale so you don't miss out on all the fun of a faire day! Remember to get your tickets online in advance for contactless entry. Magical Days start at 2 pm and run until 10 pm. Children 12 and under do not require a ticket for the Magical Days event. It's only $10 to come, so be sure to get thyself to a faire on September 12th, 26th, and October 10th!
The Madrigal Knights event, our special 5-course dining and entertainment spectacular is currently sold out for all 3 dates! This wonderful meal will include song, dance, and our very own Willy Nilly villagers bringing the festival right to your table. With delicious food, a fun atmosphere, and a commemorative ORF 2020 mug, it's sure to be an experience to remember. Children attending will require a feast ticket if they take up a seat.
Free Friday Flicks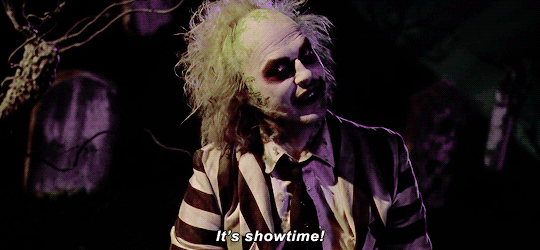 We have one more Free Friday Flick coming up, and we're leaving on the perfect spooky season spectacular, Beetlejuice! Come grab a seat under the stars and enjoy this cult classic before the screen comes down for the year.
Feature photo: Checkmate Photos – Jeff Rooks