While the Ohio Ren Faire has been canceled for the 2020 season we will be hosting a series of limited access events for our guests to enjoy. We've got a lot of fun in store for you, so read ahead to see what to do, where to go, and what you need to know when you visit Renaissance Faire Parks.
---
Magical Days, Madrigal Knights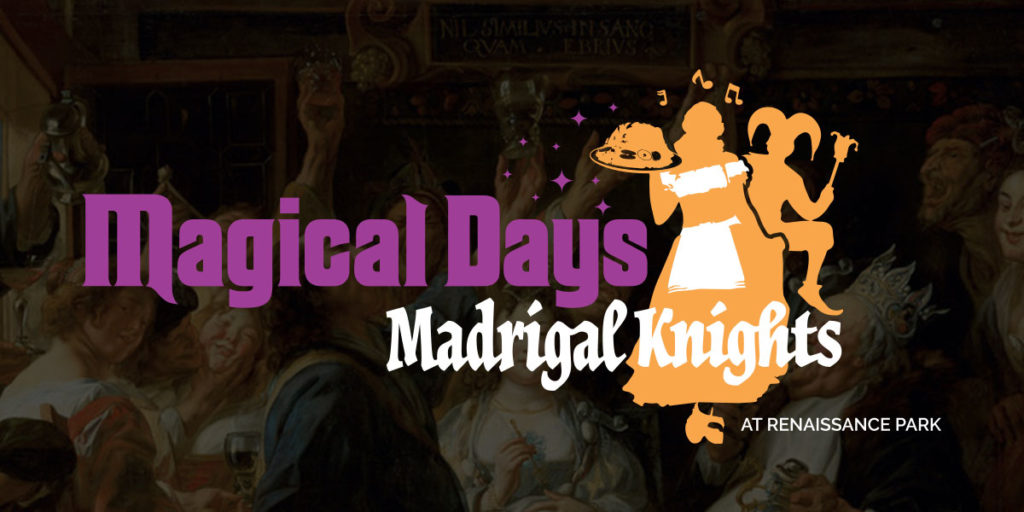 The faire may be closed but Renaissance Parks will be hosting limited access events during September and early October for you to enjoy. From 2 pm to 10 pm, the festival site will host Magical Days, Madrigal Knights, where the village will be opened for shopping, performances, and a taste of the festival for just $10 a person. We will have some of your faire favorites like the Wenches a Wailing, Father Son & Friends, The Naughty Bawdy Pub Show, and whiskey tasting with the Witches! For the safety of everyone involved, capacity is limited so get your tickets now and cherish the chance to celebrate with us on grounds.
The festival day will end with a madrigal feast (separate ticket required) Dine with the Queen during this 5- course celebration feast served by the cast of the Ohio Renaissance Festival! The feast will take place at the Dirty Duchess behind the 1572 starting at 6 pm (7 pm on October 10th). Be sure to keep your hands on your commemorative 2020 King Mug because you'll be taking it home with you!
Sorry to let you know, but tickets to the Madrigal Knights feast have already sold out!
---
1572 Presents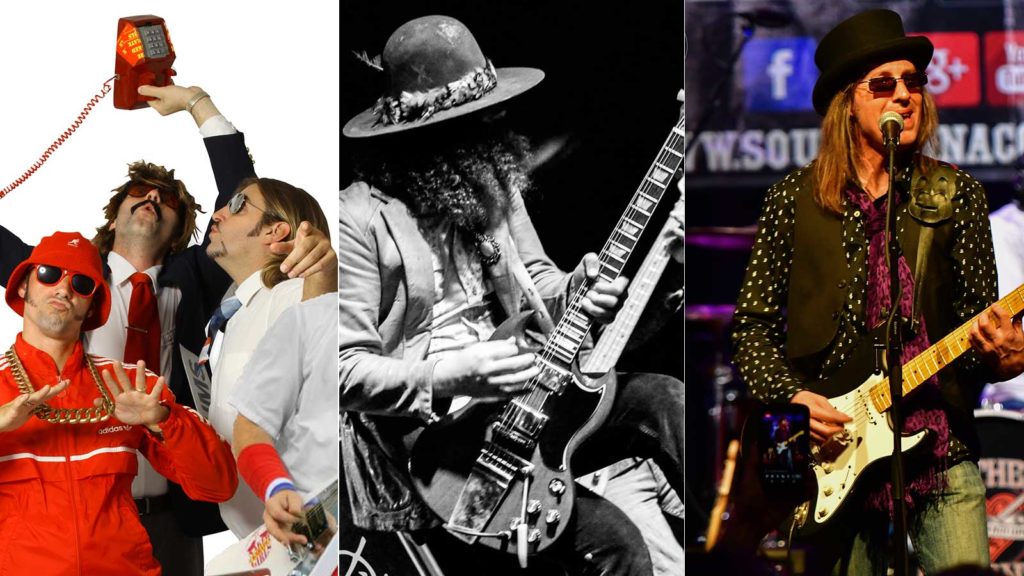 The 1572 Bar-B-Q is hosting three very special musical guests on the Pirate Stage across from the restaurant. These events begin on September 5th with Naked Karate Girls heading the stage. The fun will continue on Sep 19th with the Scotty Bratcher Band and finishing off on October 3rd with the Tom Petty tribute band, Southern Accents. There will be a $10 cover charge for entry starting at 8 p.m. with the show lasting until 11. Find out more on the Facebook Event.
---
Brimstone Haunt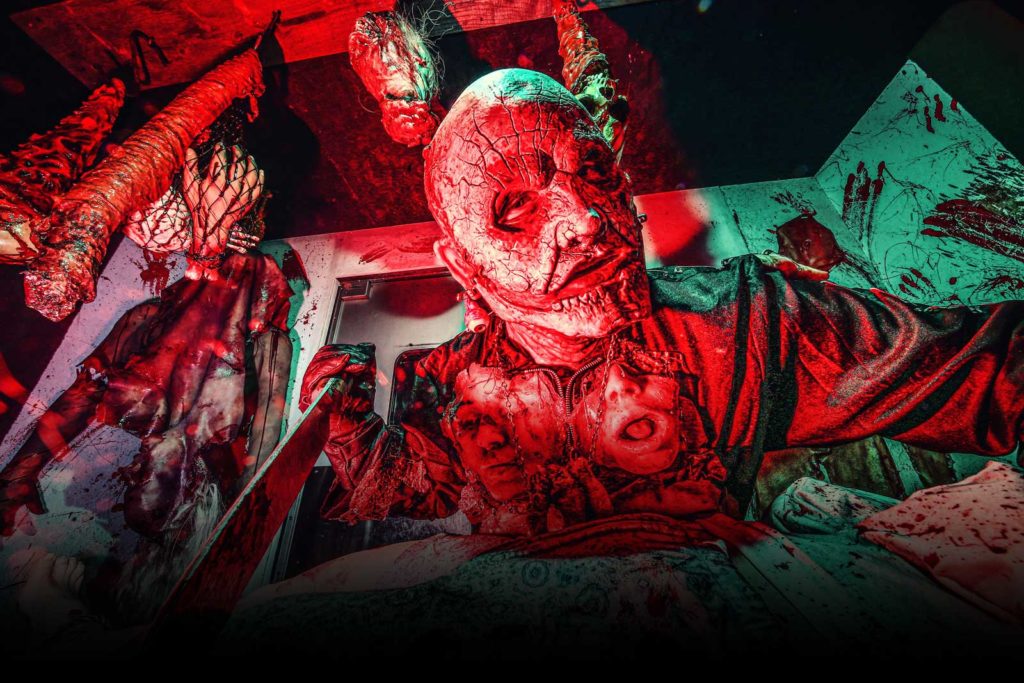 Are you ready to let out that scream you've been holding all year? Brimstone Haunt will give you every excuse you need! The doors open September 25th through October 31st, Fridays and Saturdays starting at 7 pm. They have four fun-filled haunts for you to experience, including the hayride from hell and a terrifying trek in the woods. Each one is going to leave you shaking for more, so don't let the spooky season pass you by.
---
#DressForTheFest2020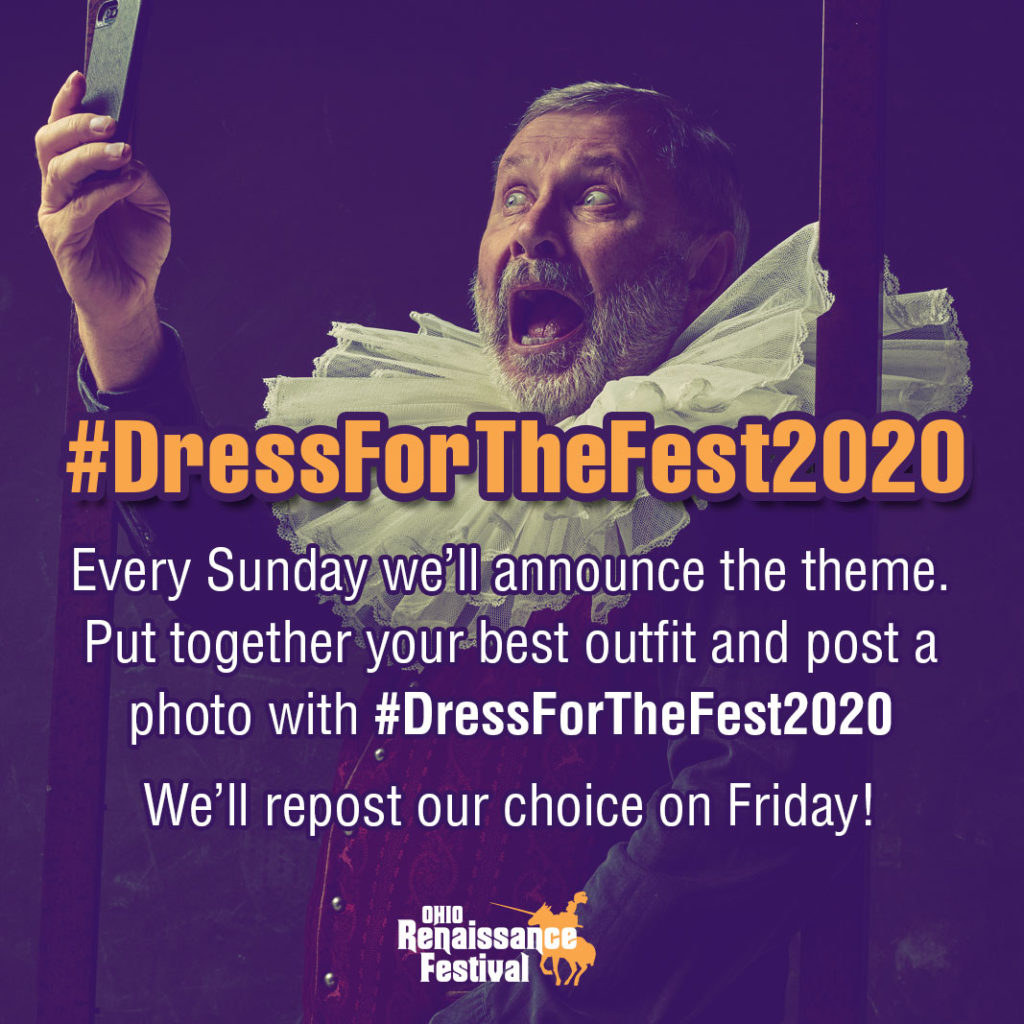 Not able to go to the festivals this fall? That's okay! You can still participate from home. Each week we will release a special challenge under the #dressforthefest2020 hashtag on Facebook and Instagram. Pull open your garb closet and get ready to dazzle us because your outfit could end up featured on our social media pages. The DFTF Challenge started Sunday, September 30th with the theme "Dress in Your Best." Give us your best and most magnificent renaissance faire costume! Be sure to post on your own page with the #dressforthefest2020 so we can find it! We will select winners every Friday.
---
Free Friday Flicks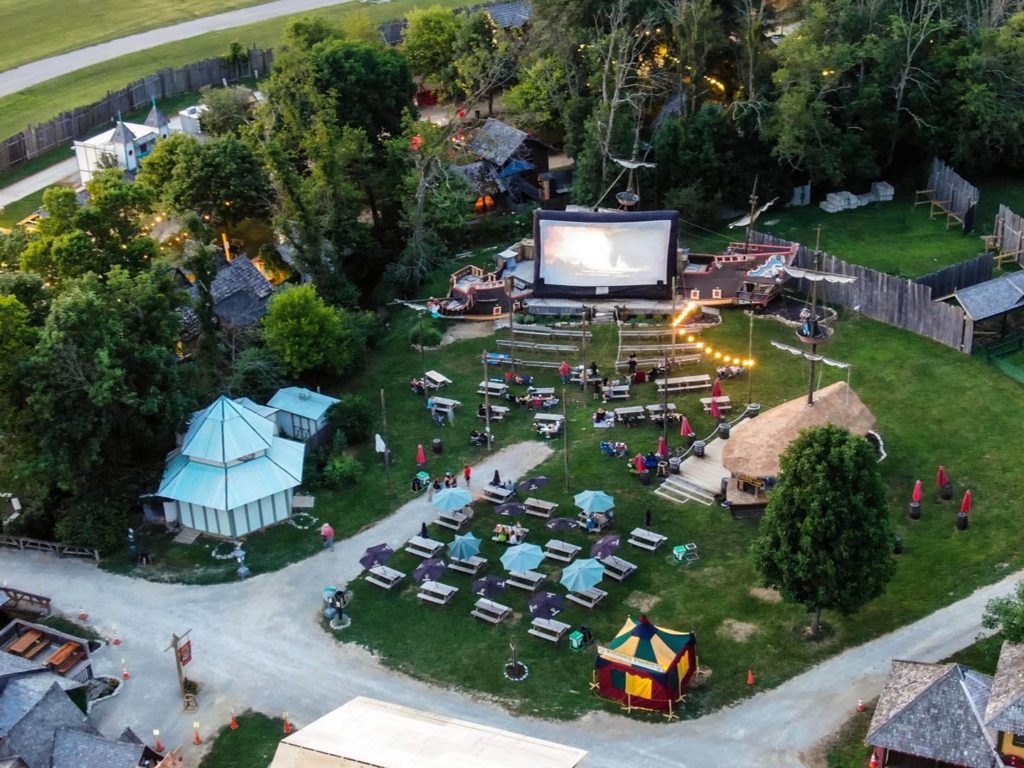 Get your chairs and blankets and prepare for a night under the stars with Free Friday Flicks at the 1572 Roadhouse Bar-B-Q! Friday nights will feature free movies on the pirate ship starting at dusk. The bar stays open until 9:30 and there are concessions for you to enjoy as you sit back, relax, and take in classics like The Dark Crystal, Willow, and The Goonies. Find out more on the Facebook Event.
---
Renaissance Parks will remain compliant with statewide mandates in response to COVID-19
For months now the ORF team have been carefully monitoring the situation in its continual flux and doing everything within their power to remain compliant with the mandates. This means that we ask you need to remain compliant with the mandates as they exist at the point in time you are visiting the park. This will ensure a safe, healthy, and relaxed visit for your party as well as our staff, vendors, performers, and cast members. Please make yourself aware of the mandates before you visit by checking out our requirements on our information page.*
* Guidelines subject to change. Please check the latest guidelines right before your visit.