There have been a lot of good shows to come out of streaming services in the last year. Sci-fi and fantasy seem to be at the top of everyone's lists in 2019 and it's no wonder. Both offer worlds of adventure where evil is defeated and good triumphs, even if only for a moment. Many of them left us with a cliffhanger, hungry for the next season. With a new decade just a few days away, I have no doubt many of us are already looking forward to next year's festival season and all the creative cosplay choices that will present themselves. Remember, it's never too early to get started on new garb.
Many think that to come to the faire, they have to limit themselves to Tudor era (1500's) garb. But I'm happy to inform you that's never been a rule for anyone outside of the cast/boothies! Let's take a look at what I think will be the strong contenders for new cosplay during the Ohio Renaissance Festival's 2020 season.
---
The Witcher (Netflix)
Best Weekends:
Fantasy Weekend (September 12 – 13)
Barbarian Invasion (October 10 -11)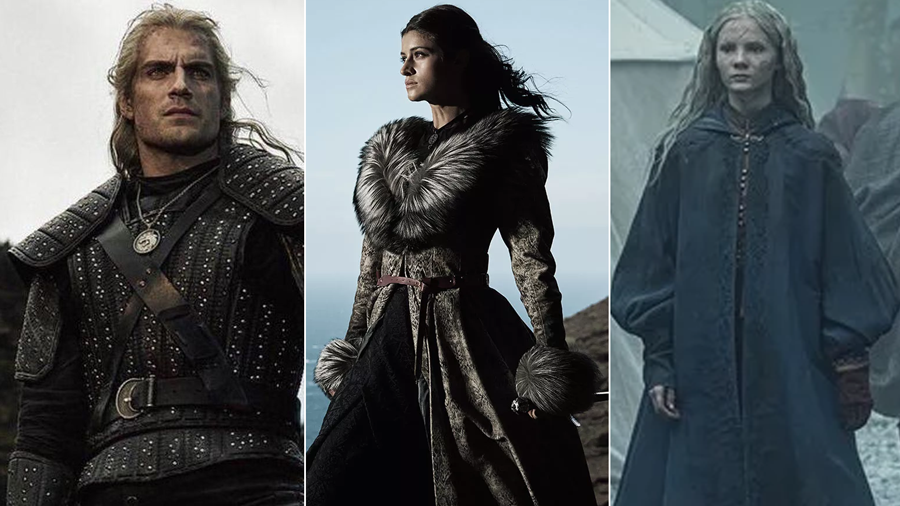 The Witcher is based on a series of novels known as The Witcher Saga by Polish author Andrzej Sapkowski. His earthy, organic storytelling has captured the imagination of artists and developers alike, finding new fanbases in literary works, video games, and now in the television series from Netflix. While the series draws from the comprised lore of the author including his early short stories and anthologies, the main plot is driven by the events in the Witcher Saga involving the destinies of Geralt of Rivia, Princess Ciri, and the sorceress Yennefer. Full of magic, mystery, and plenty of blood-soaked combat, this is easily one of my favorite pieces of media in any form.
There is a lot to work with here costume wise. They draw inspiration from so many sources, from the leather-clad Geralt to the Victorian-esque silhouettes of the sorceresses of Aretuza. Besides, who can resist the opportunity to wear cat eye contact lenses and walk around carrying two swords? So I would be sorely disappointed if we don't see some strapping Geralt's running around in painstakingly researched leather armor by next September!
---
The Dark Crystal: Age of Resistance (Netflix)
Best Weekend:
Fantasy Weekend (September 12-13)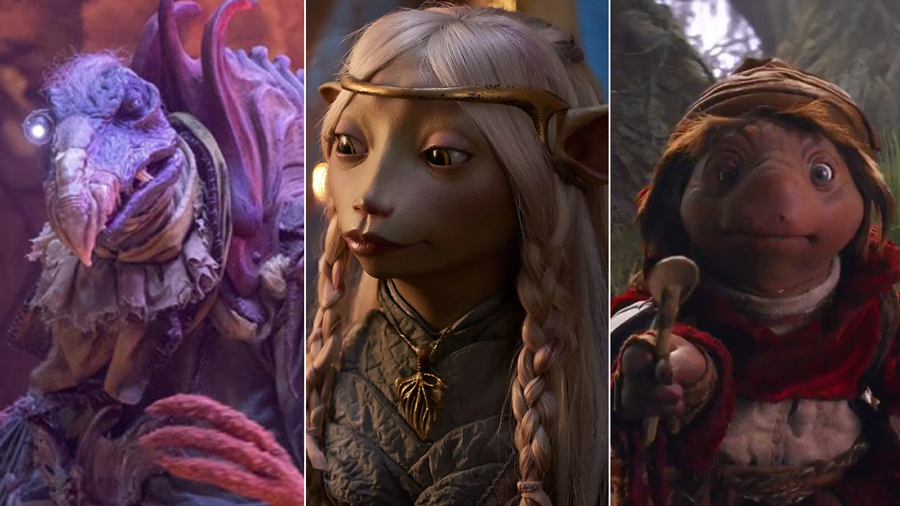 For those of us born in the '80s, this show wasn't just nostalgia. It was a revival of everything we loved about the creativity and world-building of the Jim Henson Studios. Expanding upon the lore of the original Dark Crystal, AoR takes us back to Thra before the Skeksis assumed their tyrannical control over the planet. It gives us a front-row seat to their slow conquest of the Gelflings, achieved through flattery and deceit. Even though fans of the original must contend with the dark knowledge of how this chapter will end, the story is too compelling to turn away from.
You couldn't ask for a more rich and diverse backdrop from which to pull inspiration from! You have the ostentatious and dark Skeksis with their voluminous robes and birdlike faces. The Gelflings in their unique clothing that varies from clan to clan. Even the podlings with their simple clothing and clear love of dirt have potential, especially if you've got children in need of easy costumes.
---
Carnival Row (Amazon Prime)
Best Weekend:
Time Traveler Weekend (October 3-5)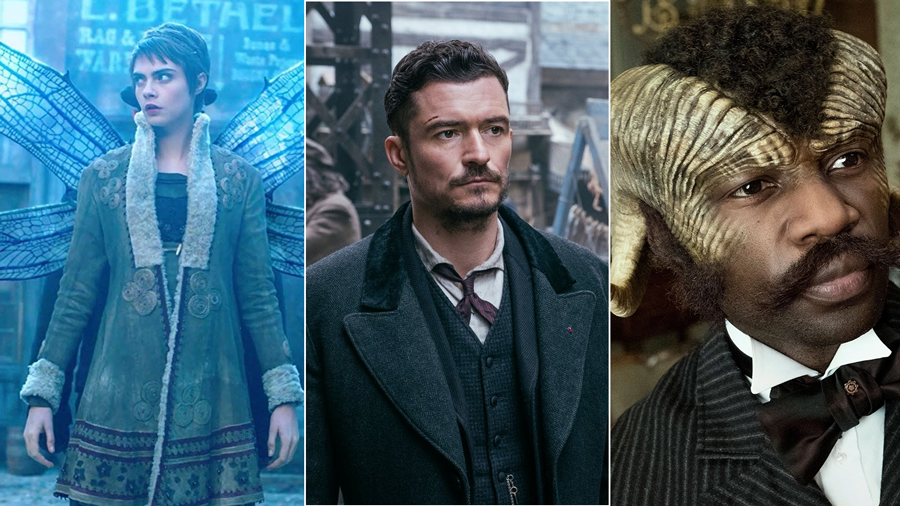 Nothing like a noir detective story mixed with elements of Lovecraftian horror and old-world fantasy against a steampunk/Victorian backdrop to get you interested from the first episode. Creatures of myth and fairy tales are forced to flee as their homeland is torn asunder by war. Lost and alone, they become refugees in the worst areas of London. Unwelcome in their new home, they are blamed for everything from the lack of jobs to diseases and now a string of murders. Amid the chaos is the internal political struggles of the rich and well connected, making decisions that those beneath them will be forced to live with.
I think the only reason we didn't see more cosplays from this series is the fact that it premiered right before ORF opened its gates for their 2019 first weekend. Usually referred to as a gaslamp sub-genera of steampunk, it incorporates the more widely recognized subculture of Steampunk along with vivid fantasy and mythology. The sharp Victorian aesthetic meets neatly with the more bohemian look of the old world creatures, making for complex storytelling through their costume choices.
---
Good Omens (Amazon Prime)
Best Weekend:
Romance Weekend (October 17 – 18)
Hint: Couple's Costume!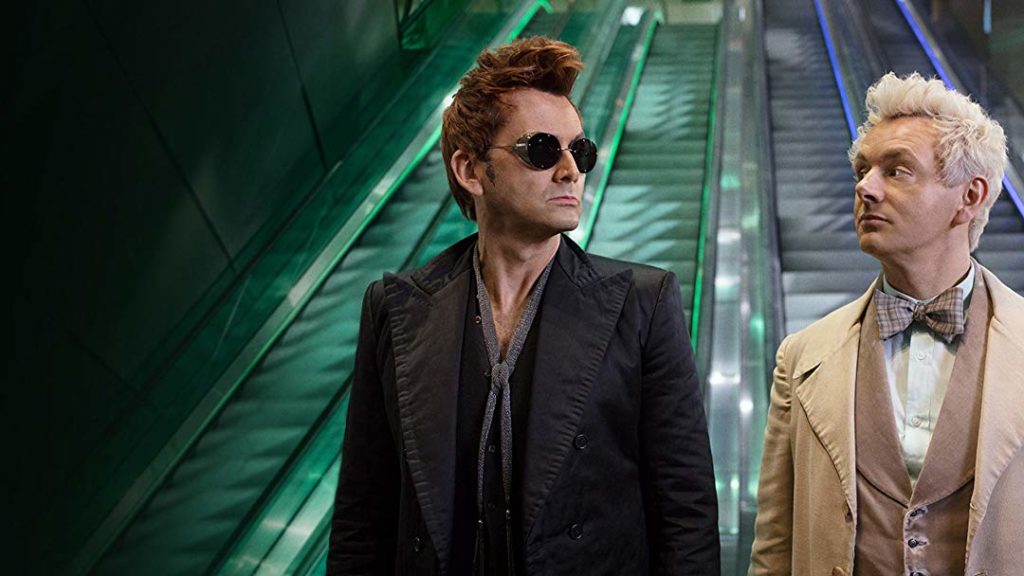 Stop me if you've heard this one. An angel and a demon walk into a bar… Okay, that's not exactly how the story starts, but it's pretty darn close! An angel and a demon who are totally not best friends forever have been together since the Garden of Eden. After six thousand years among humans, they've gotten rather used to the lifestyle. So when the anti-Christ is born and the end of the world is nigh, they have to make the choice to defy orders for the sake of the world. And because Heaven doesn't have sushi. A tongue-in-cheek series based on the best selling novel by Neil Gaiman and Sir Terry Pratchett, this mini-series brings humor to the most dire of situations.
The costumes here are simple but instantly recognizable. Between Aziraphale and Crowley alone you have a series of garb choices from the beginning of time all the way up to, well, the end of it! You can even come in entirely period accurate Tudor era clothing, pantaloons and all! While Aziraphale the angel is rather fussy in his outdated tartan bowtie and waistcoat, you can go modern and slick with the demon Crowley's head to toe black and too cool for the room sunglasses. Extra points if you come with a Bentley.
---
The Mandalorian (Disney+)
Best Weekend:
Time Traveler Weekend (October 3-5)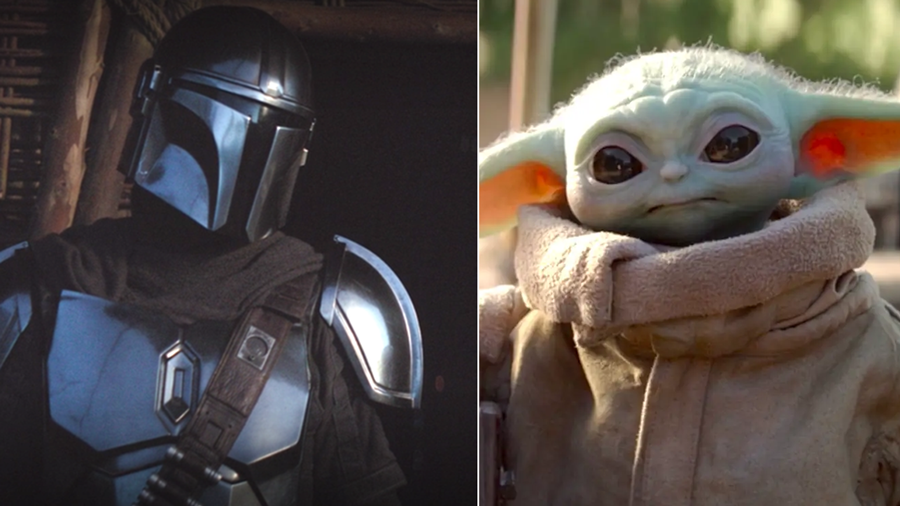 Everyone knows about Mandalorians right? Those cold-hearted, loner bounty hunters who don't' care about anything but money right? Wrong. Mandalorian bounty hunter Mando is sent to retrieve or kill a mark, but his galaxy gets a whole lot more complicated when he takes one look into those giant brown eyes and can't bring himself to finish the job. This starts a chain reaction of adventures in babysitting from planet to planet as Mando tries to find somewhere he can keep his little green tag-a-long safe from the fallen Empire. Taking place after the events of the original Star Wars trilogy.
There is no shortage of Mandalorian cosplayers in the world. Even since Boba Fett appeared in The Empire Strikes Back (1980) with a mission to capture Han Solo, he's been a fan favorite with entire troops having regular meet-ups and descending upon conventions for decades. A big group showed up to the Ohio Renaissance Festivals Time Travelers weekend in 2019. People put a lot of work into creating some very individual armor for their characters, creating vivid storytelling through color and design work. But I think I'm most looking forward to all the children who will inevitably be dressed as Baby Yoda so their dad can say "This is the way" when they need to go to the bathroom.
---
At the heart of every rennie and playtron is a hard-core geek just itching to relive a fairy tale. Every year we see cosplay come out in force during the run of the festival, and you see the amount of time and dedication our guests put into portraying those characters. I look forward to coming 'home' to ORF and seeing how people have decided to express themselves and their love of storytelling. Faire isn't just about historical costuming but an opportunity to share our fandoms with one another.
With 8 themed weekends, you are sure to find a weekend that will fit your cosplay idea. But if not, no problem! Anyone in any garb, gear, and costumes are free to show off their cosplays on any weekend!
Get a full list of themed weekends.
I look forward to seeing your garb in the coming year!