In previous blogs we talk a great deal about how easy it is to become a part of the ren faire community. From cast members to crew, playtrons to boothies, it feels like there are plenty of ways for people to become a part of our ever-expanding family.
That being said, sometimes it can take a little while to find the right group for you. Maybe you don't have the time available to join cast. Maybe you don't want to spend the day working in a booth. Or maybe you want to take nine glorious weekends and relax in the shade with friends less than a minute walk from the Aleing Knight Pub.
If this sounds like paradise then you should take a look at the ORFans
---
Unlimited Access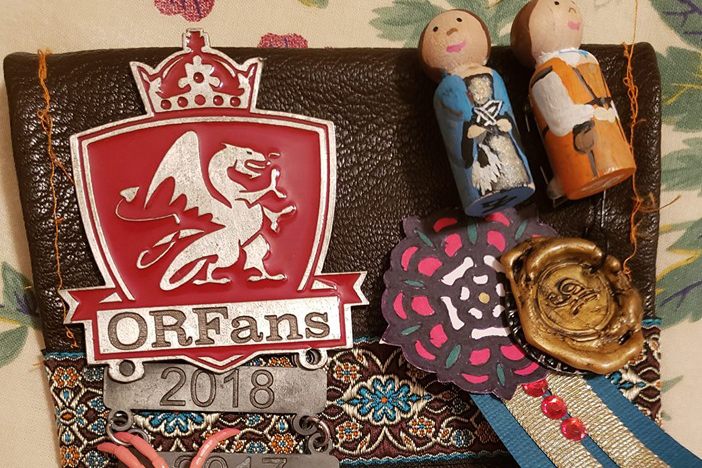 Want to soak up every single second of the 2020 ORF season? The ORFans pass will ensure you get to experience it in style. The badge includes a season pass for one, allowing you to enjoy 9 weekends (Labor Day Weekend – October) of delightful entertainment. The badge also ensures you get access to after-hours events which may not be open to general pass holders. Things like the annual R.E.S.C.U Ralley and the 30th Anniversary party held in 2019 were open only to ORFans members. This gives you more time to enjoy the magic!
---
Relaxation Station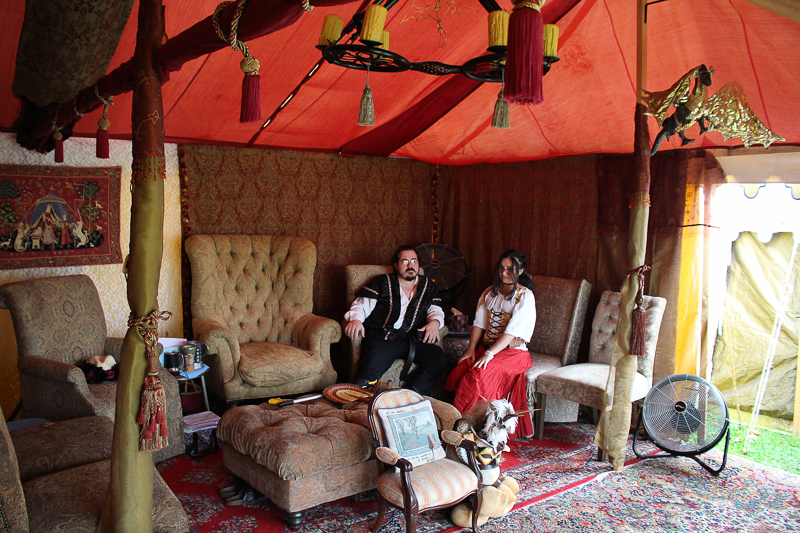 Conveniently nestled behind the Aleing Knight Pub, the ORFans Relaxation Station boasts a nice little reprieve from all the crowds. Think of it as a private club for the faire enthusiast. You have glorious shade in the summer, heat in the winter, and plenty of chairs, cushions, and pillows if you need to crash for a little while. There are extra tables if you and your fellow ORFan's badge holders want to share a meal. Speaking of meals, it's not unknown for someone to bring baked goods to share with everyone for a birthday or celebration!
---
Outstanding Company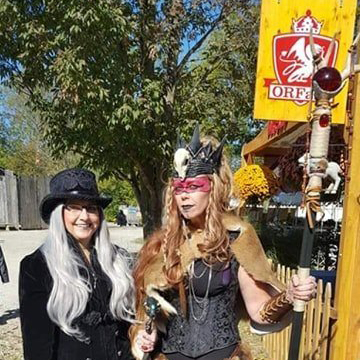 If you're really looking for a great way to make friends and find out what communities are available to join at the Ohio Renaissance Festival, then the ORFans are a perfect place to start! Cast members drop by regularly, the IWG: Local 73 practically lives here, and if you hang around you're liable to find your Faire-ie Godmother! Plenty of our people are more than happy to pitch in and help you build your garb or introduce you to everyone on grounds. There's even a Facebook group where they schedule regular get-togethers during the off-season. You couldn't ask for a better group of friends.
---
Location is Everything
This is the perfect spot to hang out for the day. You're right next to the Aleing Knight, providing easy access to all your food and beverage needs. Across the lane, you have a great view of the Chessmatch field where the cast performs their daily stunt show. Last year we had the Ulfhedinn Vikings make a special appearance during Barbarian Weekend and you could see the whole encampment from the picnic tables. Right next door you have the Jameson's Whiskey Tasting hosted by the Witches of Willy-Nilly at 2 p.m. every festival day, meaning you can be first in line!
---
Participation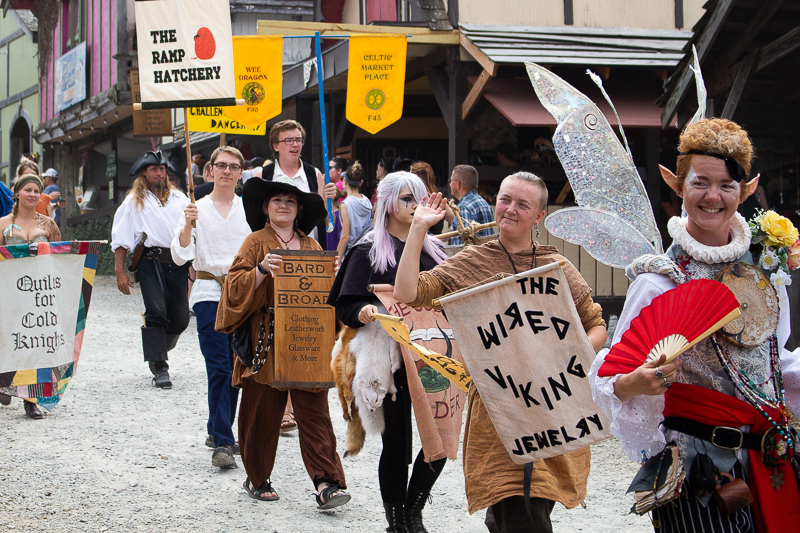 Each day at noon, the village of Willy-Nilly clears the lanes to host a parade! Along with the music and pageantry, the ORFans get to march with banners held high, representing their group for everyone to see! We're always looking for volunteers to wave and cheer, so be sure to ask if anyone's offered to march in the parade when you drop by.
During the off-season the Ohio Renaissance Festival hosts educational events, helping you feel like a real Tudor era villager. You can learn how to speak, dress in period-correct garb, perform court dances, and even create your own character from seasoned Guild members!
---
Budget-Friendly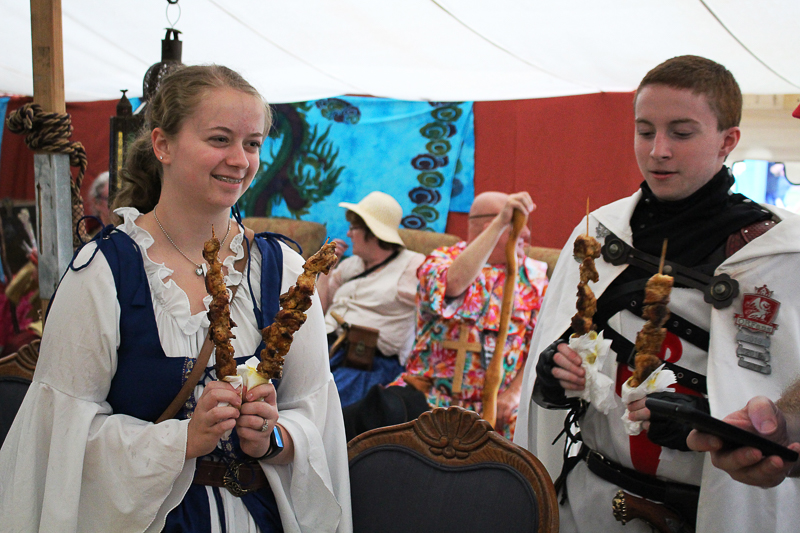 Want to introduce the faire life to someone new? ORFan's get discounted tickets for friends and family so you can bring your own squad. Discounted tickets are $18 for adults and $7 for children, keeping more coin in your pouch. Forgot to bring cash for parking? Not a problem! ORFans park for free. You can also take advantage of special discounts of Ohio Renaissance Festival souvenirs throughout the grounds and take a little of the magic home with you.
---
In truth, becoming an ORFan might as well be called How to be a Rennie 101. It's the perfect way to make friends and a place for yourself in the faire environment. Year after year you will find yourself looking forward to seeing everyone, excited at the prospect of all the mischief you've been plotting. So put some thought into getting your ORFan badge for the 2020 festival season and open up the world of the Ohio Renaissance Festival for yourself!
Pssst, did you already get a season pass? Don't fear, you can upgrade to an ORFan Membership for only the difference in cost. Just email us at ORFans@renfestival.com.