When you look out across the bustling Upson Downs of the Ohio Renaissance Festival you come to realize all the different little communities that flourish here within the village of Willy-Nilly. From the ORFans to the Vikings, you come to know each of them over time and discover why playtrons choose to join a particular group. Now to be fair, there's a great deal of overlap! Just because you like to be with Titania and Oberon and their fairy court doesn't mean you can't pull pirate duty for a weekend. The communities aren't about limitations but about opening yourself up to the wider experience of the faire family. And nobody transcends the boundaries quite like the International Wenches Guild!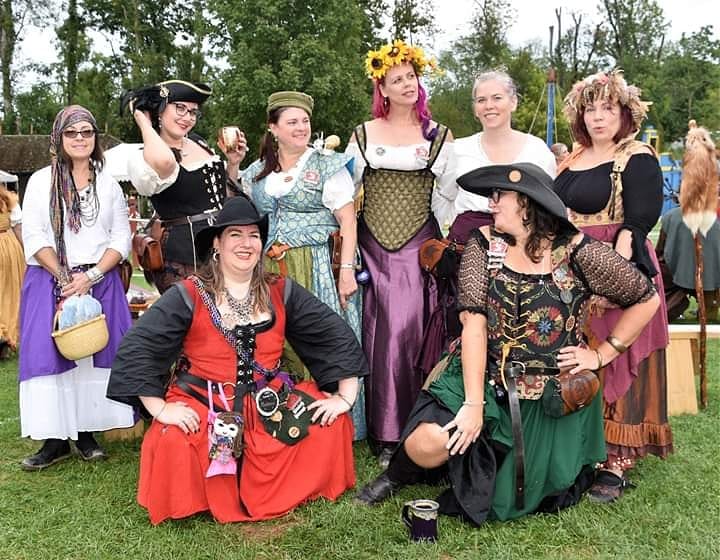 I joined thinking it would be a fun way to be more interactive at faire and meet other like-minded ladies! I was right, of course! The Wenches Guild has been around for years, so it's always fun to meet a wench and compare badge numbers. I met a wench in the 300s at faire, whereas my badge number is in the 5,000s! Really cool to see how big the Guild is. Plus, saying you're in a Guild is pretty fun!"

Sarah Taylor
Wenches have always been a part of any ren faire worth the name. From the beer wenches who man the taps to the washing wenches that have good clean (dirty) fun, you can't turn a corner without seeing one of these corseted characters ready to stir up tons of trouble. The International Wenches Guild was born in 1995, a product of the New York Renaissance Faire and the creative talent of Lars Lunde and Pattie Falzarano. While the guild is mostly women there are a few men who count themselves proud members of the Wench's ranks, all sharing in the same founding beliefs of bawdy fun, camaraderie, and prevention of domestic violence of any kind.
Duties can include asking any official local IWG members to perform during a festival or other entertainment, allowing them to drum up attention. Now, like all good wenches, we all have to pay our dues, but the Guild charter commands that a portion of the proceeds be donated to charity with the split typically running 50/50. This allows for the wenches to remain involved in their community, with some chapters picking a preferred charity for the duration of the run or a yearly donation. A wench show typically consists of bawdy songs, flirtation, and consensual participation from the crowd for the general enjoyment of everyone involved.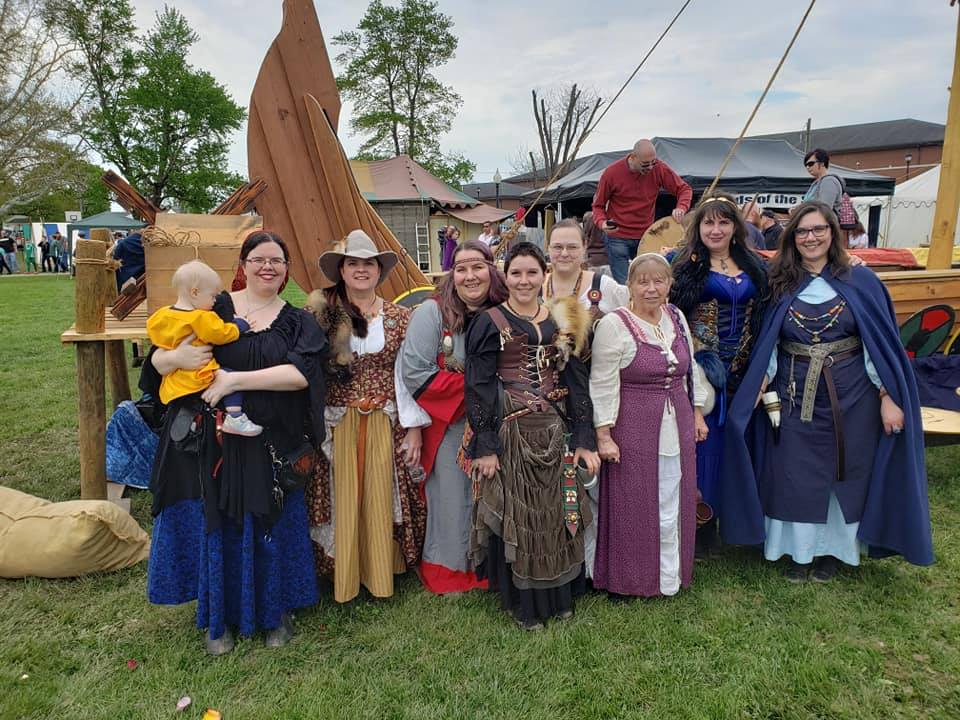 My persona is Lissa Roisin and my creature of myth is the Raven. I joined back in 2006 when we were still part of Local 57. It's how I met Sarah and Gellis! I have several friends that joined after me. My own toddler daughter has her Wench-In-Training pin!"

Lissa Burke
---
Wenches? At MY faire? The answer might surprise you!
Now you might find yourself asking; How does one become a wench? It's simpler than you think, but you may want to keep in mind that wenches are the only option available. If wenching doesn't seem quite up your ally, you may want to consider the International Brotherhood of Rogues, Scoundrels, and Cads. If you want to join in and support your local wenches but aren't sure the moniker fits, talk to your local guild mistress about the Loyal Order of Himbos. But if being a member of the wenches is what you want, you need to consult with the official Are You a Wench test provided by the IWG website! There are all sorts of fun little questions like:
❤️ Is your tongue registered as a precision surgical instrument?
❤️ Have you mastered the technique of removing the whipped cream from a rose without damaging the petals?
❤️ When removing your bra on Monday, do you find enough loose change to buy breakfast?
If you answered and emphatic "Yes!" to all there, then you probably have what it takes to be a Wench! Be sure to speak to your local guild mistress and get to know your fellow members. Many faires have a local chapter, so if you're on FB playtrons pages, ask around. Somebody is sure to point you in the right direction. For the Ohio Renaissance Festival, you want to look for the Friends of IWG Local 73: Wenches of Myth to introduce yourself and find out what we're all about.
---
A wench is never underdressed!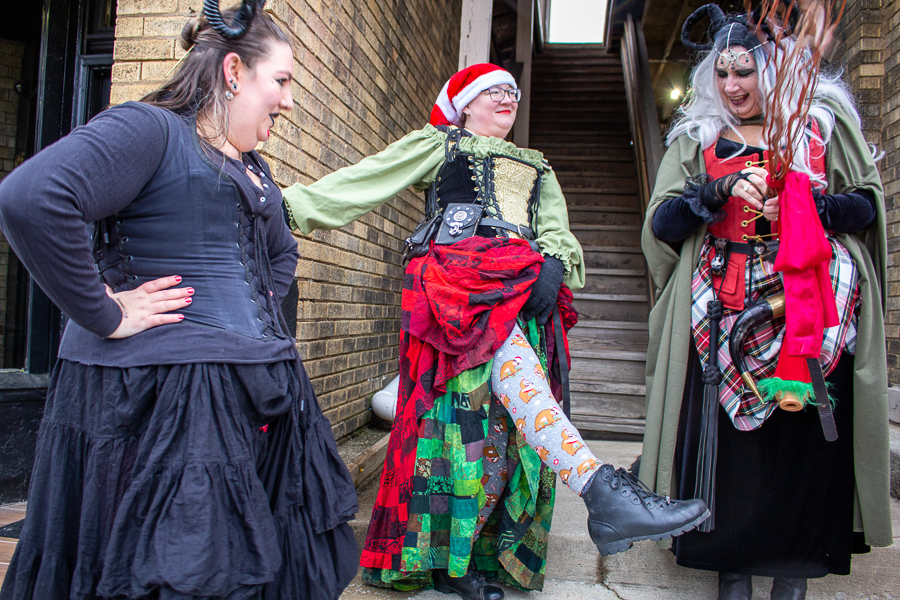 I discovered the Wenches Guild 10+ years ago through a book my sister gave me called Hard Day's Knight by Katie MacAlister. As I was reading, I was thinking how cool it would be if a Wenches Guild actually existed. You can imagine my surprise when I got to the end and discovered it really does! I joined about ten-ish years ago, hoping to meet some faire folk – and I met Betsy, who was kind enough to let me hang out with her at the Ashville Viking Fest. It wasn't until a few years later, though, that we really became friends. Two years ago, we decided to try and start our own Ohio Local, since the new ORF owners are so amazing. Last year was our first official season and we had a blast. We also recruited a lot of new Wenches. I have high hopes for the coming season too!"

Susan Morris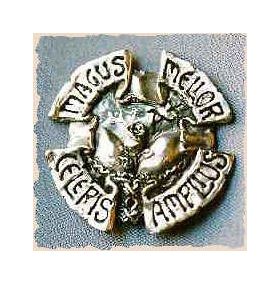 After you speak to your guild mistress, you can find your lifetime membership is just a short click away. Lundegaar Armoury produces a guild pin, the purchase of which includes your lifetime membership into the guild as well as Membership I.D., kiss cards (to be used ONLY with explicit consent), and a License to Wench just made for framing! Once that part is completed, just let your local guild mistress know. Many groups have a FB page dedicated to official business like meetups, wench walks, and other faire connected events. Many chapters organize charity events, participate in pub crawls, sponsor local organizations, and even get together to make sure everyone's garb is on point. Wenches are a cornerstone of their faire and often become involved by walking in the parade or even attending other faires as representatives of their home festival.
---
A Word With Guild Mistress Local 73, Betsy White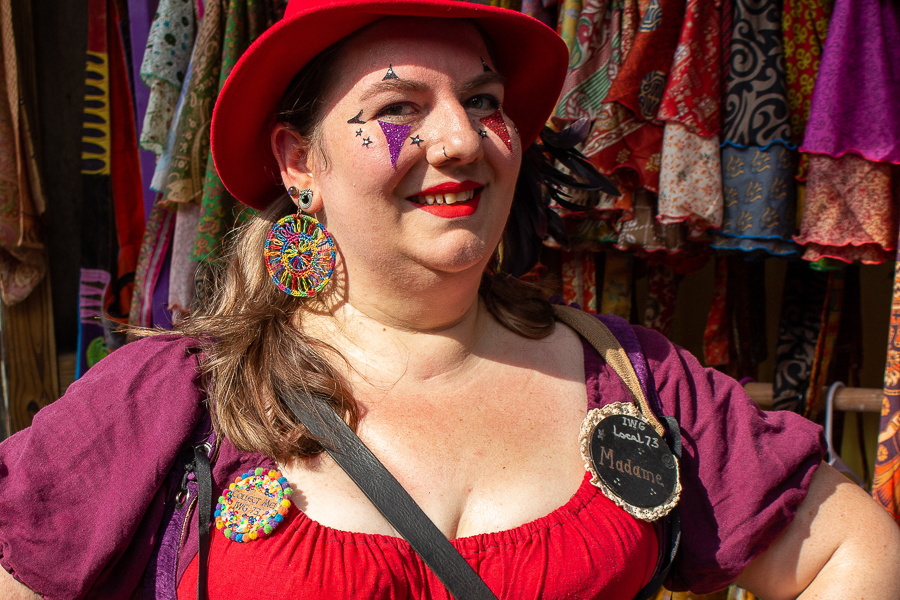 While the Ohio Renaissance Festival only acquired a guild of their own a few years ago, it has quickly become a noticeable presence on grounds. Much of this is thanks to Betsy White and Susan Morriss, who decided the time was nigh to bring the IWG to Ohio!
Betsy: In Spring of 2018, Susan Morriss and I were commiserating about how we wished there was an active Wench presence in Ohio and realizing that we might not be alone. We began feeling out some of the Ohio groups on Facebook to see if there was an interest. Quickly we realized that there was definitely an interest out there, so we started the process to create a new local for the Ohio Renaissance Festival. We knew in order to get our local established we needed a basic privy council comprised of an Arbiter, a role which Susan was happy to fill, a Madame of Vice a role, which vice madame emeritus Sarah Brinkman volunteered to fill, and a Madame a role that I decided to step into in order to secure our new local."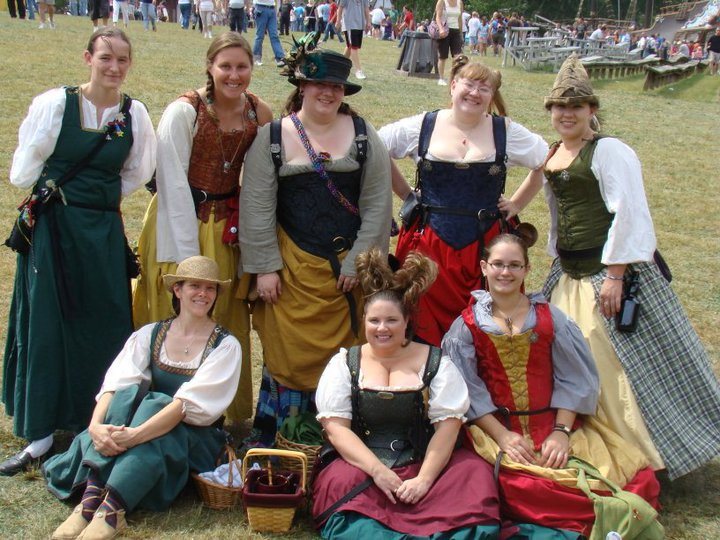 Betsy: We began to reach out to the staff at the Ohio Renaissance Festival, as well as to Lars at the guild and by opening weekend of ORF in 2018 we had established the official Ohio local 73 – The Wenches of Myth. As it was so close to faire opening we went into 2018 as a still unofficial presence, with the hope of making ourselves official by the 2019 opening. We succeed and for 2019 we went into the season as a sanctioned part of the festival. Susan, Sarah and I came up with a couple of games and ideas that we wanted to try, included wench collecting, and we found the wenches not only willing but eager to participate. We gained many new wenches as the season progressed and hope to gain many more in 2020.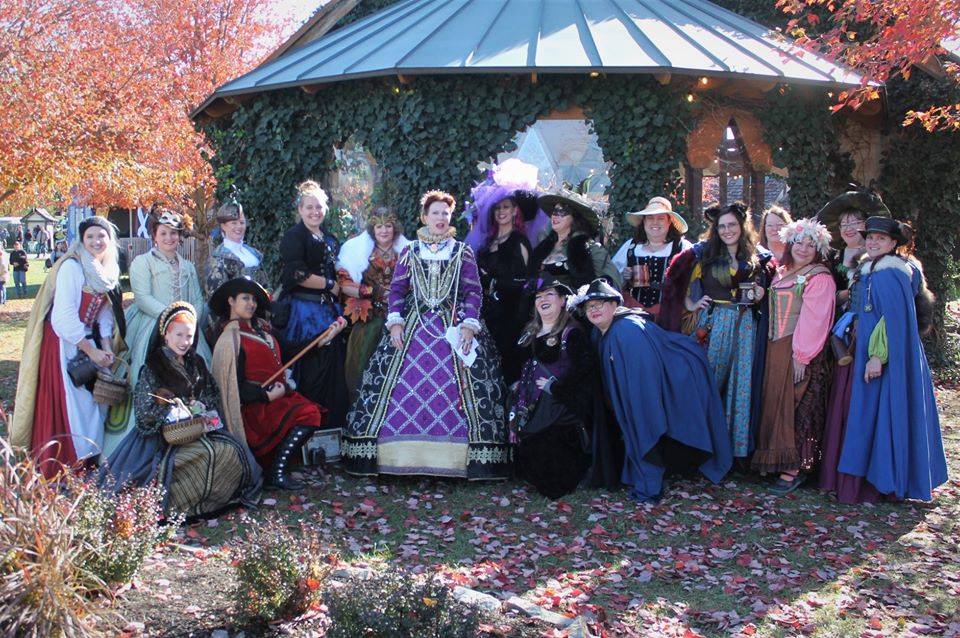 Betsy: I am ridiculously proud to be the inaugural Madame for the Wenches of Myth. I have been dreaming of having the guild present at what I consider my home faire since I became a wench in 2003 and realizing that we made that happen is one of the greatest accomplishments of my life. I am so enjoying figuring out with my fellow wenches what our local is going to be and seeing the eagerness I feel reflected in the faces and actions of my sister wenches. My goal as Madame is to make our local something we can all be proud of and enjoy.
Betsy: My goals for the Wenches of Myth are to find more ways to make our days at Faire fun for us and for everyone who encounters us. I would love to find a way to work with local charities and nonprofits that benefit women like shelters, dress for success, etc. to volunteer and help fundraise. Local 73 is just getting started, but we have big ideas and big dreams that we want to share.
As the Guild's influence expands and it's presence becomes more of a factor we see more of how ren faires can help influence a community for the better. By their very nature faires reach out to embrace the world around them. Whether it be for fun, for charity, for a smack on the cheek, or just being able to rely on a group of friends, the IWG provides opportunities for life long friendship and involvement. I just got my own pin this last year and I gotta say it's already been a blast!
Can't wait till ORF 2020? The Local 73 will be at the Ashville Viking Festival on April 25th – 26th!