As we round out the last few weeks of October, we find two of the Renaissance Parks events closing for the 2020 season. On Friday, the 1572 Roadhouse Bar-B-Q closed it's doors to the public, offering one last taste of smoked meats and brews before the cold sets in. I was so happy to get my hands on the last few slices of my favorite tender tri-tip with mac and cheese and a pineapple mule from 3 Fools Pub. We were in for a chilly night but it was well worth bundling up for the show.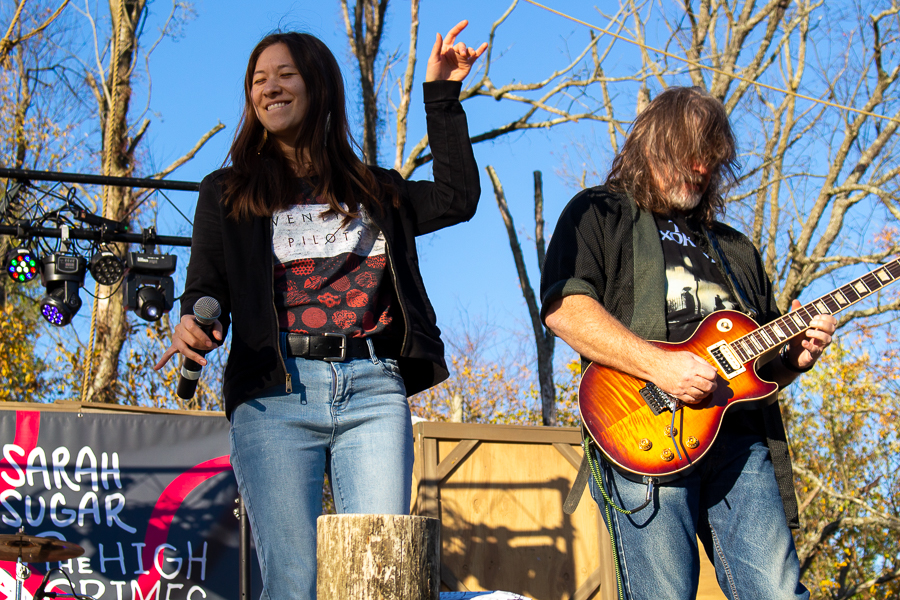 Sarah Sugar and the High Crimes brought forth a wonderful playlist of cover songs that made it easy to get into the groove of the show. I'll say right off the bat that Sarah has a fantastic voice and brings a lot of energy to the stage. There was a nice blend of classic favorites along with some of the lesser-known hits that offer up a good range for the crowd to get into. I love it when you can tell that the band is having a great time and gets into the performance. Sarah Sugar and the High Crimes took us with them in this and we all just rolled with the vibes.
What more could you ask for? Follow up that wonderful Friday evening with the final day of Magical Days, Madrigal Knights on Saturday! I have a little joke that for most people, temperate weather is about 70 degrees. For faire folk, when the temperature is in the 50s you can wear all your garb and not break a sweat! Seriously, you don't understand decadence until cold weather hits at the ren faire and everybody starts breaking out the floor-length brocade and wool cloaks with the fur trim with matching hand warmer and coordinated rus hat. You can truly revel in the rich autumn colors and get some magnificent photos of you and your family.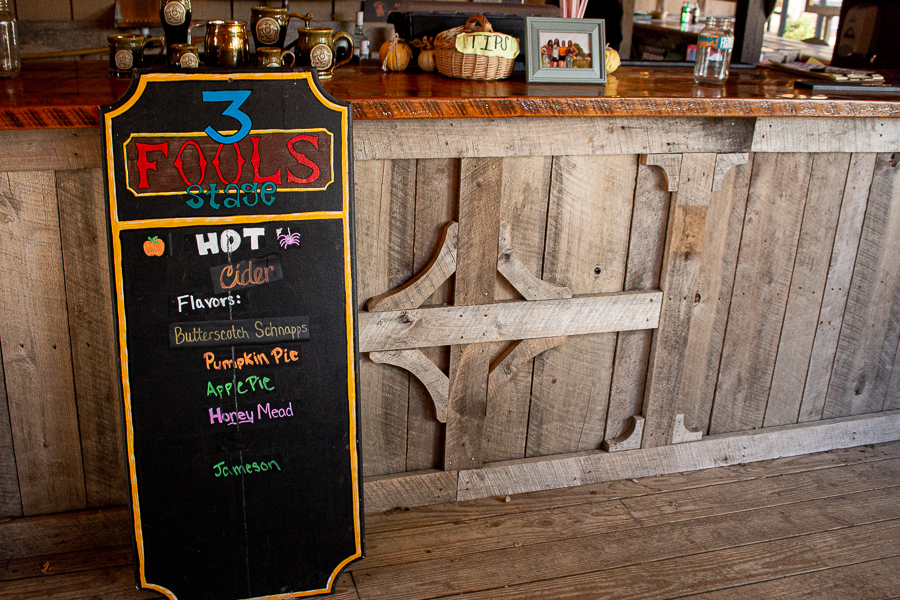 It's also the time when the Pubs start to break out their cold-weather drinks! 3 Fools Pub was serving hot apple cider with add-ins like butterscotch schnapps, pumpkin pie, and honey mead for something to keep your belly warm. The Aleing Knight was roaring with joy for the Rambling Rhythms belly dancers as they shook their jingle-belts, balanced swords, and spun on the stage. There was music flowing on every street corner. Violins by the maze and drums down by the henna booth, The Queen's Choice at the Lorelei sounding out as the Fiendish Sisters prepared for the Jameson's Whiskey Tasting presentation.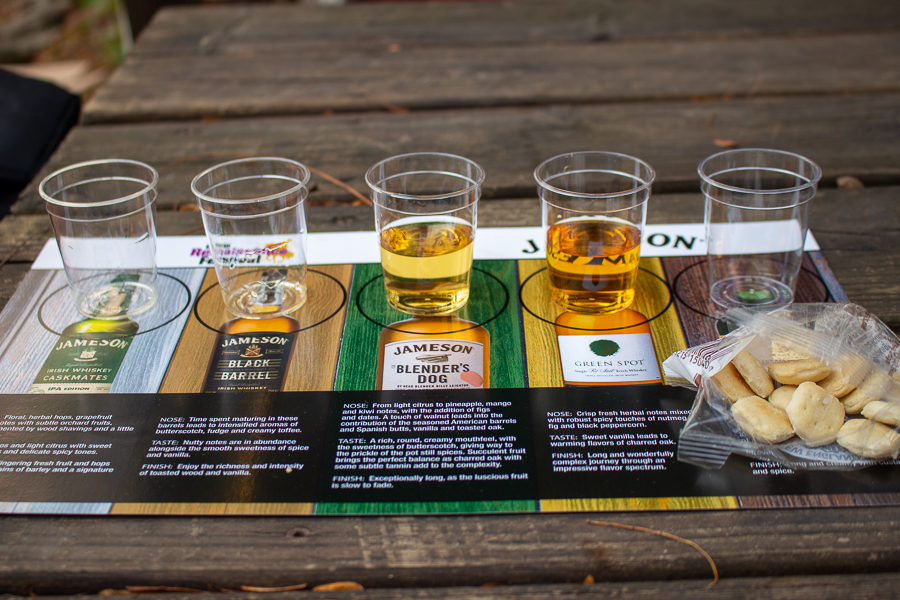 I will freely admit I am not a whiskey person. I will also admit I did not know I was not a whiskey person UNTIL Saturday! That being said, I wanted to give this a shot (or six) to see what Jameson had to offer. I gotta say, I was impressed with the lineup. My wife and I took the opportunity to get a feeling for whiskeys and we had some clear favorites. I'll say this right off the bat, pay the extra $5 for the shot Yellow Spot whiskey. It was smooth, mellow, and didn't have that sharp bite that gives you whiskey face. At over $100 a bottle, this is a great way to try Yellow Spot at an affordable price tag! I personally liked Blender's Dog for the sweetness while my wife enjoyed the Irish Whiskey Caskmates. All in all, it was a great way to spend an hour at faire.
If you're a die-hard faire goer, you're likely to spend the majority of your last day locating everyone you want to give a fond farewell until next season. Some of us are locals, but many of the faire folk we know and love will be headed off to other states, if not other faires. I found that happening a lot this year as we aren't sure what winter is going to bring our way. It's always a little difficult to get together during Ohio winter and 2020 has a lot of added complications. People really took faire to heart this season for the opportunity it was. A chance to see the people you care for and remind yourself that no troubles last forever.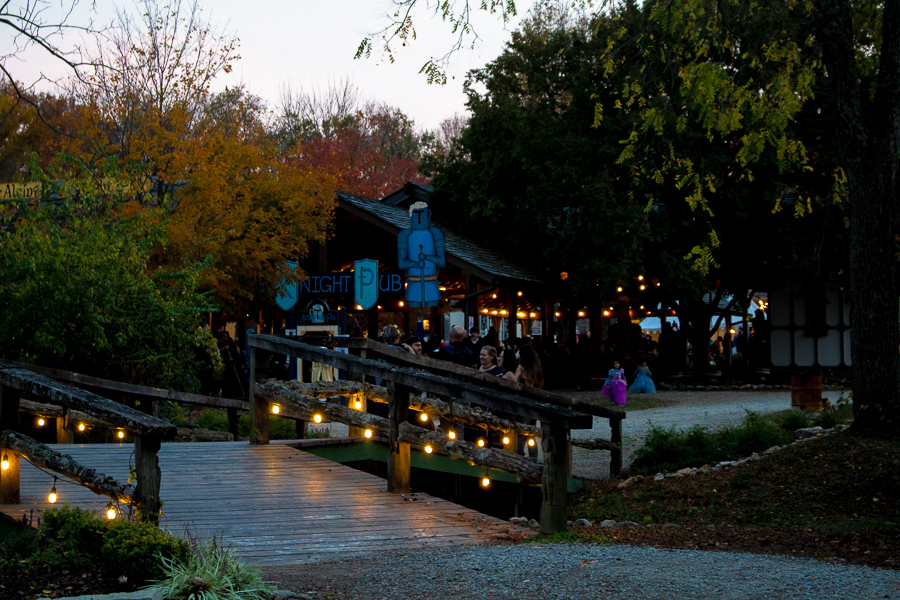 The final Pub Sing is always the hardest, bringing about that sweet sorrow in the depths of your heart to know that it's almost over, but not quite yet. The Pub Sing promotes a sort of Best of Faire variety hour, with everything from the Sirens to the Pirates, PB&J Circus, and Made Up Mayhem! People find a way to linger as long as they can. Just one more song. Savor those last few drops in your mug. Warm your hands by the fire before you go. Anything to hang on to this moment for a while longer. It's worth the chill if you've got friends to warm you. Even when Pub Sing ended at the Aleing Knight it was followed by Pub Jam over at the 3 Fools with propane heaters to keep the area toasty. Lads on the Lash, the Rogues of Rafferty, and Pirates Creed conquered the pub and played crowd favorites like Sweet Caroline to keep us moving. Even when it's over you just don't want to go!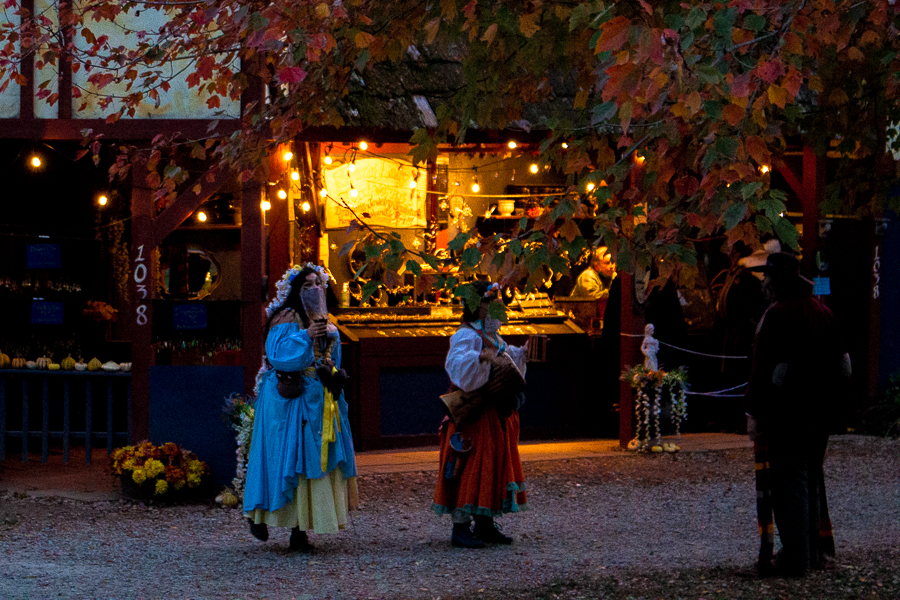 Waking up the next day brings a mixture of exhaustion and emotional fallout. There is no more need to pack your garb. No motto of "Boots First, Then Corset" going through your mind. It's done, at least for now. And that's okay. We didn't think we'd get to have a faire at all this year and what we got was a rare opportunity to experiment with new ideas and see what sticks! I enjoyed sharing faire at night when it usually belongs only to the rennies once the sun goes down. Having a night portion means you get to see special acts like the Sunshine Phoenix fire dancers because fire spinning just looks cooler in the dark! I loving having a Madrigal Feast as an exclusive event and it was well worth the cost of the ticket to attend. Certainly, no one went away hungry!
What was your favorite part of this year's Magical Days, Madrigal Knights events? What did you truly get the most out of? What would you like to see happen in 2021? Let us know in the Facebook comments for this blog post. You never know what we might bring back!
Don't forget, Brimstone Haunt still has 2 weekends of spooks and scares left to delight you! Be sure to get your tickets online and skip the booths!
---
Moments From The Last Magical Day, Madrigal Knight