Everybody these days is pretty budget-conscious, and who can blame them? You work hard for your money and you want to spend it wisely. Finding ways to enjoy yourself and entertain your family without breaking the bank is a pretty important step, and ORF can be a great budget-friendly venue if you go with a plan. So let's take a peek at some of the ways you can save money while still having a blast at ORF!
---
Discount Tickets
Everybody loves a discount! ORF offers plenty of ways to get a little off on your tickets if you know where to look!
Discount Weekends: The Opening Weekend is Buy 1 Get 1 Free, Time Travelers Weekend – hint: THIS weekend, September 7 & 8 – has tickets available online for $15.72 (the year of the festival) and Trick or Treat Weekend is FREE for Children 12 and under.
Get Your Tickets Online: Buy your tickets online to save $4 off adult tickets and $2 off children's tickets compared to ticket prices at the gate.
Buy Discount Tickets at Select Locations: On top of that, you can hit up United Dairy Farmers, Wendy's and Miami Valley Gaming for discount coupons throughout the season. Take advantage of this before you hit the gate to save.
---
Save On Food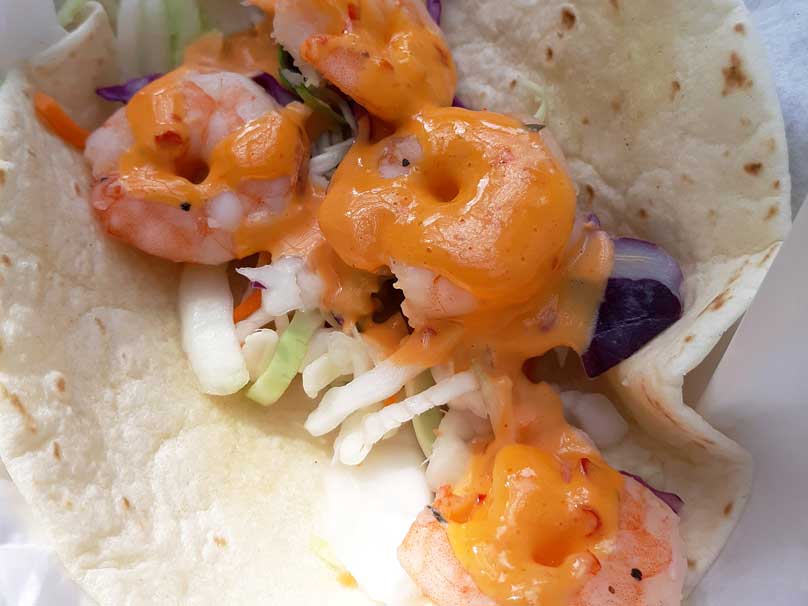 Everybody has to eat, but there is no reason to go broke trying to get the family fed. ORF has a lot of options available for even the most discerning pallet. But how do you make sure not to overspend? Practice what your mother told you and learn to share! The bread bowls run about the same price as a turkey leg and can easily fill 2-3 people, especially if you get the macaroni and cheese option. The Garden of Eatin burgers are huge and can usually fill up two people. If you have a group, split a large pizza at DaVinci's! The Celtic pizza has been a big hit this year so give that a shot!
Garden of Eatin burgers are massive I get one with fries and it feeds 2.5 people."

Liz Schultz Lovett (ORFan)
On that note, I know a lot of people may have allergy concerns, dietary issues, or children who are picky eaters. While ORF does not allow outside food or beverages on the grounds, there are ways to ensure your needs are taken care of. Pack a cooler with your lunch in it and get your hand stamped before you leave. You can grab a bite to eat in the parking lot at your car without too much trouble.
---
Save On Drink
Staying hydrated is a necessity, not an option. Water is 1 for $3 or 2 for $5 at the festival stands, which is a pretty reasonable price overall. This is also one of those places where being an ORFan comes in super handy.
The ORFan tents provide ice, water, and Gatorade on hot days, as well as cocoa and tea on cold days."

Connie Crafton (ORFan)
---
Entertainment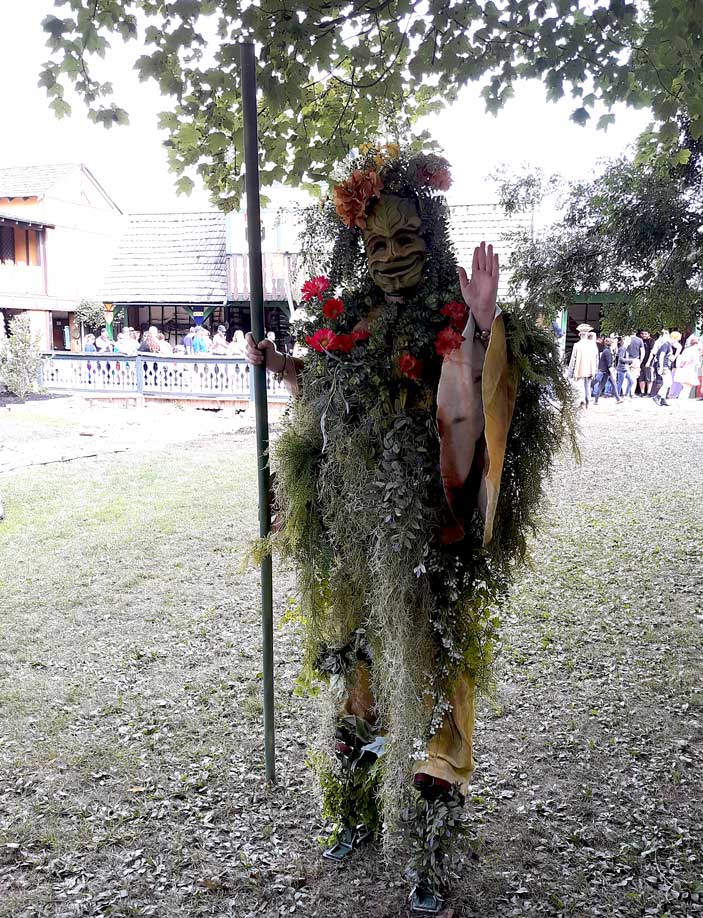 Remember that once you walk in the door, there are over a hundred different shows to go and see! Take a look at my previous article 10 Totally Free Things to Do at Faire for more information! You'll find there really is a lot to participate in. But there are a few tidbits I didn't go too far into at the time!
Court Dance: The cast really shines by providing tons of activities for everyone to enjoy. If you swing around by the Rose and Crown Pub after opening gate you'll find a bunch of the cast congregating as they wait for the Queen to appear. Show a little patience and you can participate in a court dance with her majesty!
Fairy Playtime: There is a Fairy Playtime at 2:00 p.m. right behind the church where your kids can run around after bubbles with a bunch of excited fae folk.
Viking Games and Trade: If you swing over by The Viking Hoard you can find a bunch of Viking themed games to play, not to mention start your Viking Trade collection.
Walk Around Characters: There is a mermaid by the fountain at the front, dragons that come out to play, and the Seasons themselves are known to wander around from time to time.
LARP: If your a LARPer, create a one day campaign with ORF as the setting.
So never fear, you can and will be entertained for what is in all truth a pretty low cost.
---
Souvenirs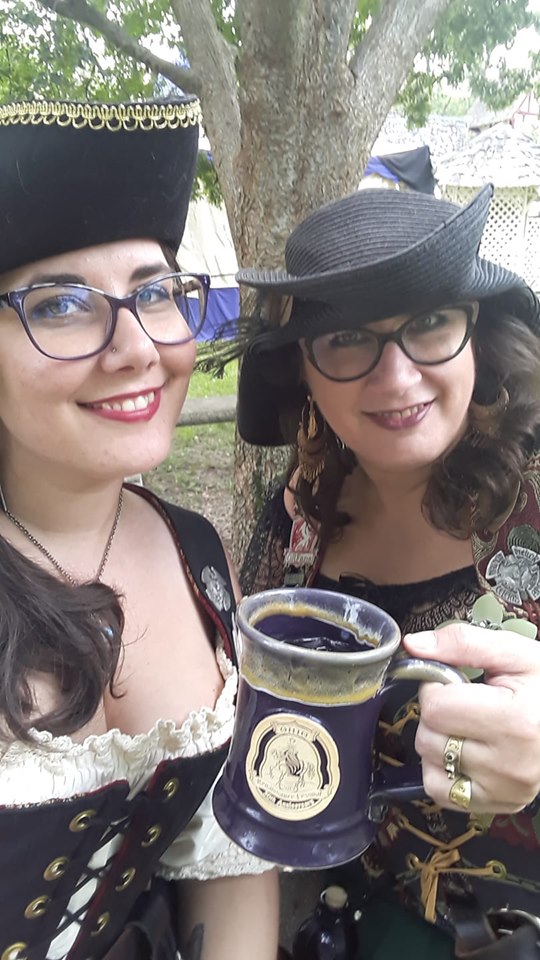 Everybody wants to take home a little piece of the faire for themselves. And who can blame them? You've just had the most wonderful season of your life and you don't want to leave!
Last-Minute Deals: You may want to wait on a few of those purchases. The last weekend is when some of the best deals appear on things like mugs, t-shirts and official merch. Once in a while you'll even find a boothie willing to make an honest deal on inventory they may want to be rid of.
Special Event Keepsakes and Favors: One of the best ways to get unique souvenirs is to participate in something special. Check out the Special Events page for yourself. The Pub Crawl & Naughty Bawdy Pub Show both come with their own pins as a keepsake, but remember a few weeks ago we also talked about favors! These little trinkets are great ways to remember your time at faire, so make a Favor Saver and maybe give out a few of your own. People will take notice and you'll get plenty in return.
A Time Warp is Coming This Weekend!
August 7-8 is time travelers weekend! Tickets are $15.72! Come dressed in any time period or show us your classic Doctor, Doc. Brown, or steampunk costume! The Blog will be back Tuesday, September 10 to report on all the time warp shenanigans!