No matter where you go in the village, there is one question on everyone's lips. "Where can I find the Queen?" It's no surprise that people are always looking for her. ORF's Queen Elizabeth is probably one of the most sought after members of the cast by guests young and older. She has her photograph taken more times than anyone else and you've likely seen her on the promos distributed each year.
It's good to be the Queen, there's no doubt. But she also has the most demands on her time, including a schedule she has to keep to ensure she finds her way to where she needs to be. Our Queen is amazing about finding time to greet the people who come to see her. But there are a few places you can go in the village to give yourself a better chance of saying hello and getting your picture taken with QE1.
---
1: After Opening Gate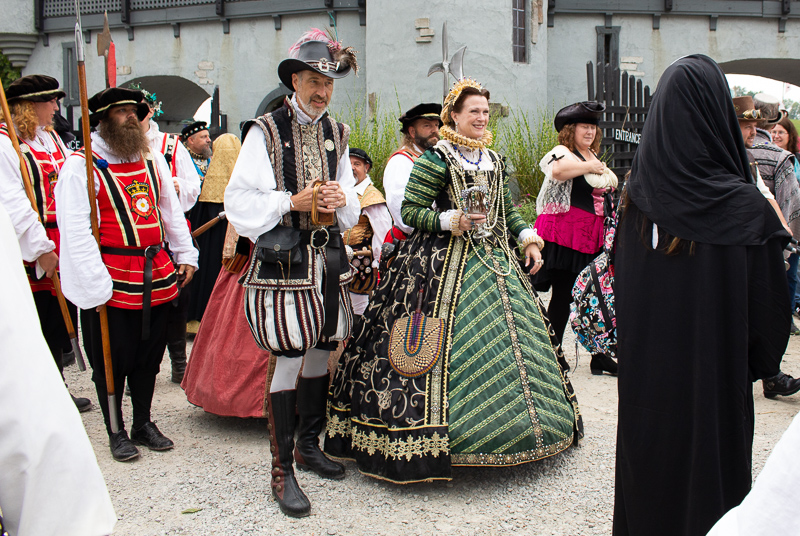 Just after the gate opens and everybody begins to spread out over the park, Her Majesty descends from the gate to greet the people of the village and begin her progress for the day. If you're willing to wait around, you'll catch her with most of the court. She typically has a little bit of time before her first appointment, so now is a great time to get to her early and say hello!
Suggestion: Our Queen is amazing, but sometimes little children can be intimidated by her in the same way they are shy around Santa Clause or the Easter Bunny. Let them engage on their terms. QE1 is fantastic about knowing how to talk to the wee ones.
---
2: Court Dance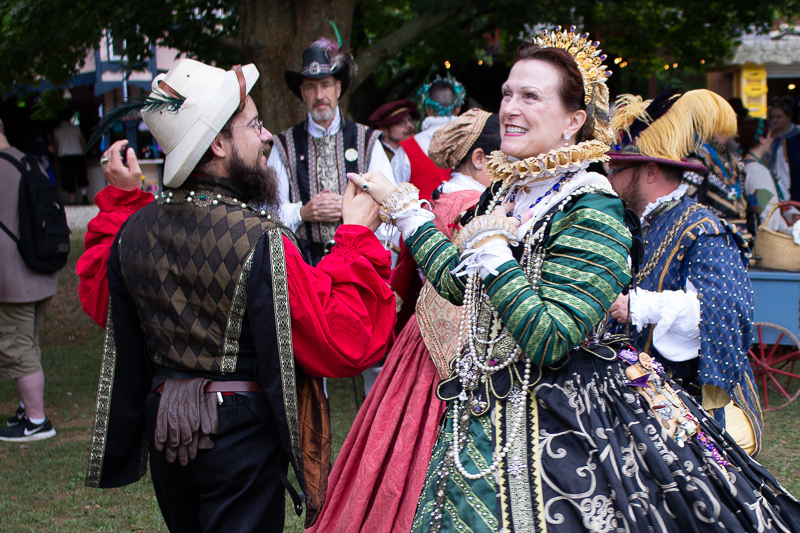 If you wander over near the Rose & Crown Pub right about 11:00 a.m., you'll see a bunch of the members of Willy-Nilly gathering to await the arrival of Her Majesty for themselves. After an appropriate amount of groveling, they'll line up to begin court dance! The steps are easy to learn and they're happy to teach you, so don't be shy! You might even find yourself dancing with the Queen. Take a few moments before getting your lunch to join her and the dancers of Willy-Nilly in the grass to enjoy these popular Elizabethan Dances.
DID YOU KNOW: Elizabeth was immensely fond of dancing and was an enthusiastic supporter of the arts. Music and theater were revived under her patronage and many new dances were brought to her court!
---
3: Premium Joust Seating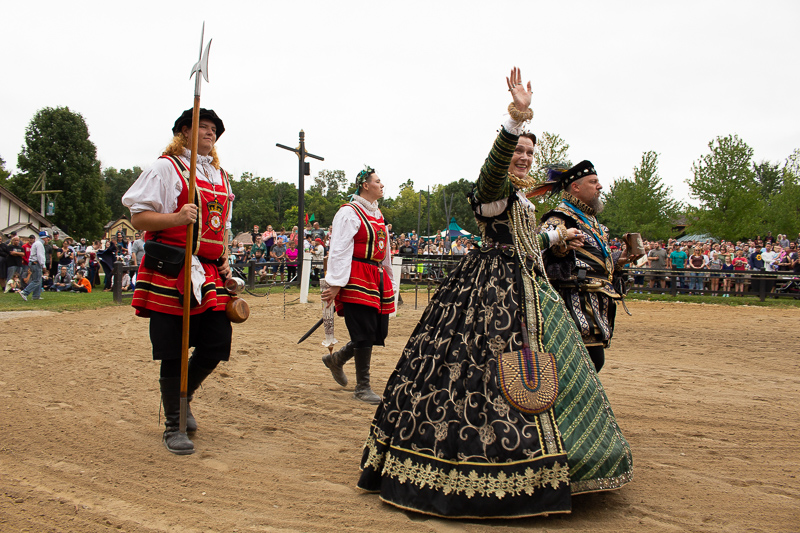 Want to enjoy some fantastic seating in the shade right beside her majesty? Premium Joust Seating is only $10 a person! You get a cushioned seat, an ice-cold drink, and a pennant to cheer for your knight. But best of all you get to enjoy the joust sitting up close to QE1 herself! When the joust is over she usually has a minute or two to spare for portraits. The Queen only attends the 12:30 p.m. And 5:00 p.m. Jousts, so those are the ones to hit.
---
4: Knighting Ceremony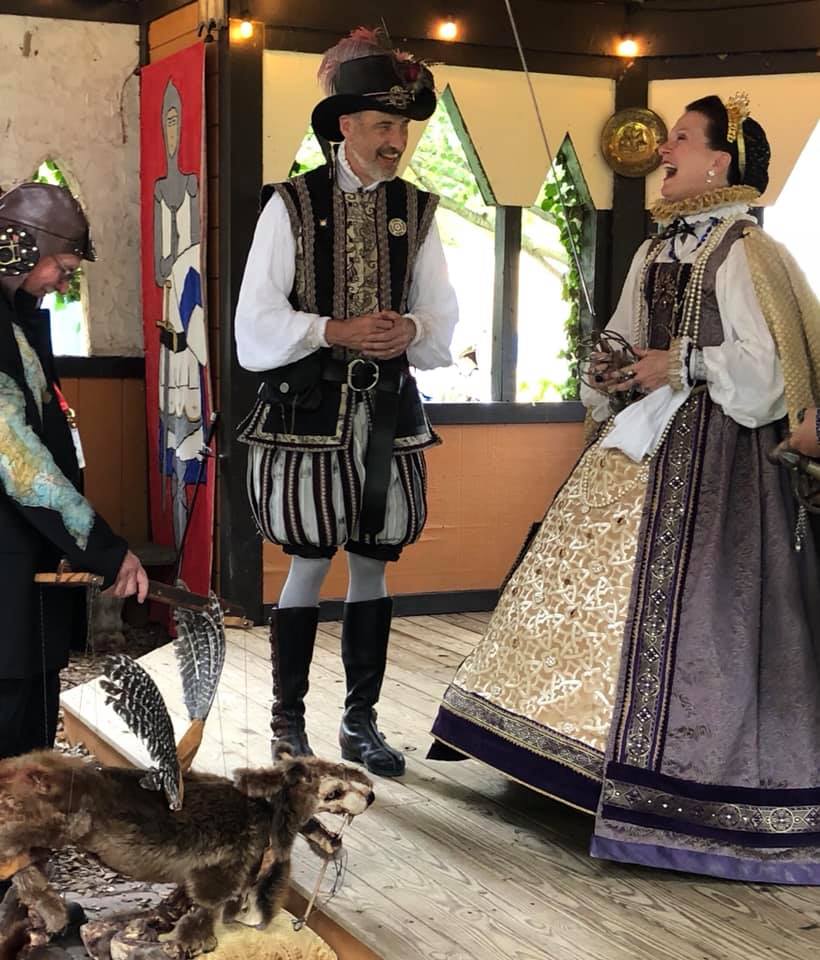 At 1:30 p.m. At the top of the Ups & Downs Hill there is St. Peter's Church! You'll want to get here early because after the joust Her Majesty heads up the hill for the knighting ceremony! You couldn't ask for a better opportunity. After being taught proper etiquette in bowing and curtsying, you'll be treated to a rousing chorus of 'Long May She Reign' by The Queen's Choice Singers as you watch Elizabeth glide down the aisle. You can kneel before her, decide how you'd like to be decreed by royal proclamation, and receive a certificate to hang on your wall at home!
---
5: After Chess match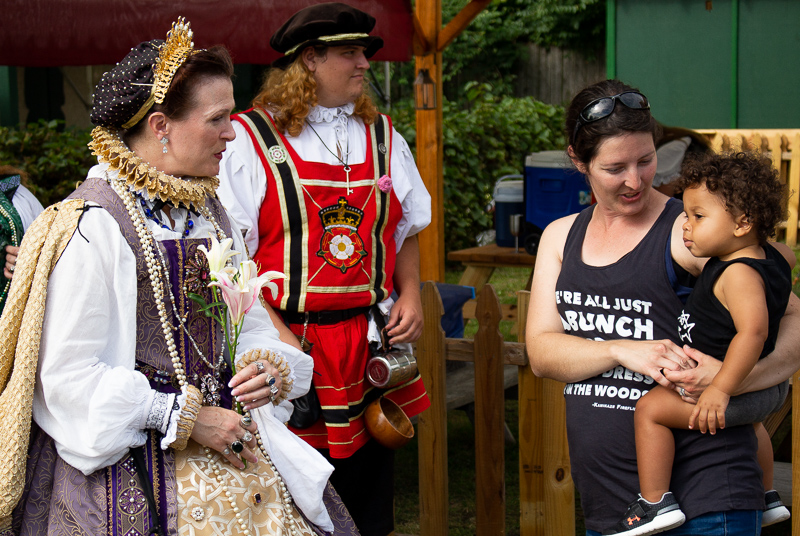 Chess match ends at 4:00 p.m., which leaves the Queen a decent block of time to spend with her people. This is another place to catch the entire court and most of the village. There is usually a crowd gathered so be prepared to wait for your turn. You'll get some really spectacular pictures out on the chess field, and it's close to the Aleing Knight Pub if you wanna grab a drink after sitting in the sun. This is one of the last places she'll be available before the end of the day.
---
The Queen's Progress Map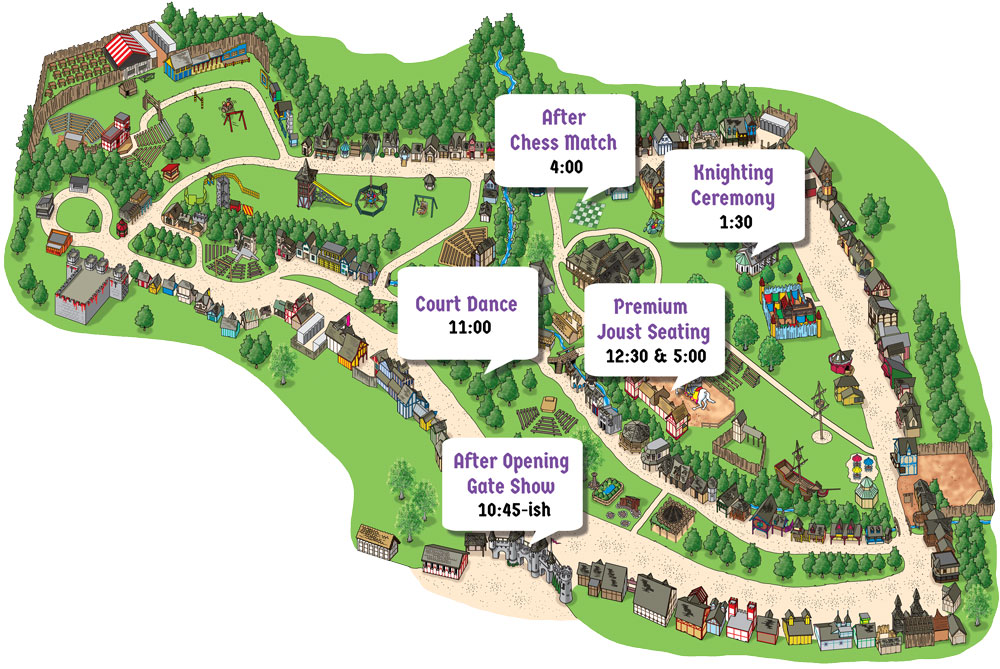 ---
EXTRA: In The Lanes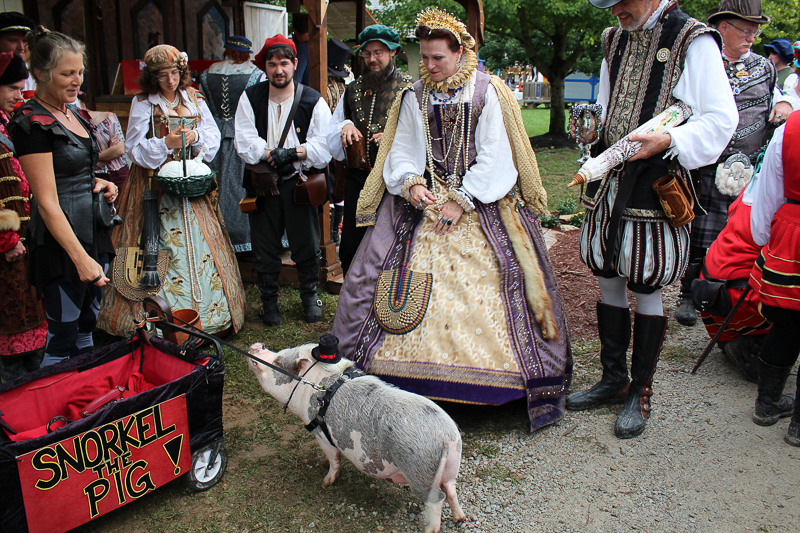 That's right! You can run across Her Majesty just about anywhere in Willy-Nilly. She's a little harder to find as she makes her progress through the village, and she switches her route to make sure she can visit every section. But never fear, she has been known to indulge in a bit of shopping from time to time. What Queen doesn't? Just look for the guards in red carrying pikes. They are usually a good indicator that she is around.
---
Patron's favorite Queen Encounters