As faire season draws closer, we all look forward to the fun of the festival. From the colorful garb to the whimsical atmosphere, faires have steadily gained in popularity over the last several years. Each faire has its own unique way of contributing to a cultural phenomenon, and ORF is no exception. Before you come to visit the village of Willy-Nilly-on-the-Wash, there are a few things to help make your stay an amazing one. So put on your flower crown, don your corset, and…ah, make sure you wear something under your kilt as we tell you ten things you should know before going to the Ohio Renaissance Festival!
#1 Wear Your Garb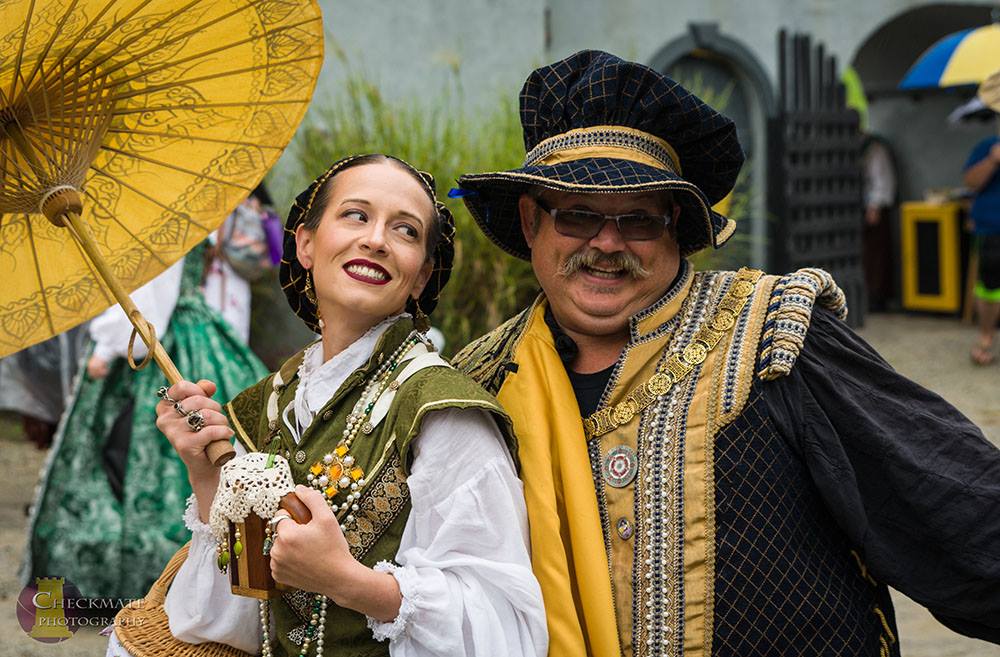 Notice all those people walking past you in colorful skirts and puffy shirts? Not all of them work for the faire! It is encouraged for visitors to join in on the fun by dressing up in garb to fit in with the environment. Some people choose to dress to fit the period, while others prefer a more fantasy or cosplay approach!
The Ohio Renaissance Festival boasts themed weekends, allowing you to do something new with your costume every time you visit. From Time Travelers weekend where the Steampunk enthusiasts make clockwork a fashion statement, to the Barbarian Invasion that brings out Vikings and Conan impersonators galore. Let yourself play pretend!
#2 Stay Hydrated
Many renaissance faires take place between the summer and early fall season. As these are the hottest months of the year, you're going to want to stay ahead of the game and bring plenty of water for yourself and any little ones you might be carrying around. If you forgot your bottle, take a look around! Water is only $1 at the beverage stalls. There are emergency staff available, but most people would rather spend their day having fun than in the emergency services tent. So take care of yourself and be sure you get enough water to help you stay cool!
Tip: Opening weekend is usually the hottest, and the best place to cool down is on the stone benches of the chapel. Rest in the shade for a moment so you do not risk getting overheated.
#3 Support Your Local Starving Artist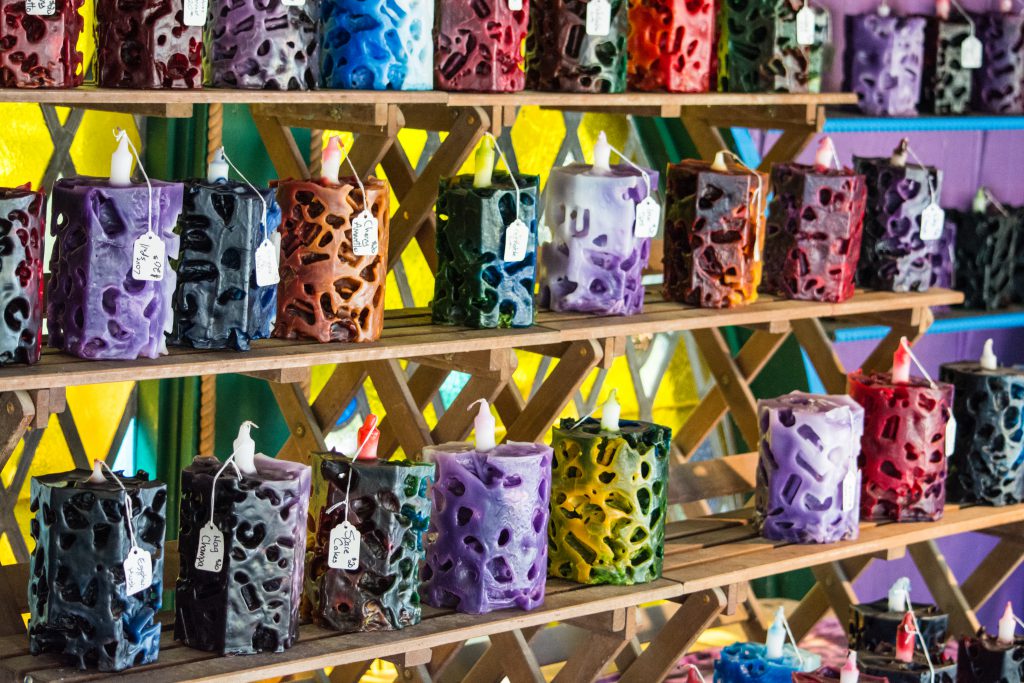 Believe it or not, those performers up on the stage actually do this for a living! Many of them are life long supporters of the Rennie lifestyle, dedicating themselves to comedy, swordsmanship, and Vaudevillian like skits for the entertainment and applause of the crowds. When you stay for the show, stick around when the hat gets passed. Your tips help the performers continue to provide this kind of original enjoyment to people all across the country.
If you've got a $5 or $10 hanging around, it will be much appreciated. If you drop a $20 in the hat, you'll have made a new friend for sure! If they got a laugh out of you, it's worth the price.
#4 Peace-Tied to Keep The Peace
You know that $400 sword you just bought? Put it in the handcrafted leather scabbard that matches your outfit and zip tie it there! That's right, weapons on festival grounds need to stay sheathed, or "peace-tied" to ensure the safety of everyone on the grounds. Believe me, there will be plenty of time for you to pose with it before it gets placed on your wall about ye olde fireplace. But while visiting the faire, please be sure to respect others and use a zip tie or a ribbon to ensure it will stay put. This goes for axes, spears, daggers, whips and any other weapon you brought to complete your aesthetic.
#5 This Show is Rated …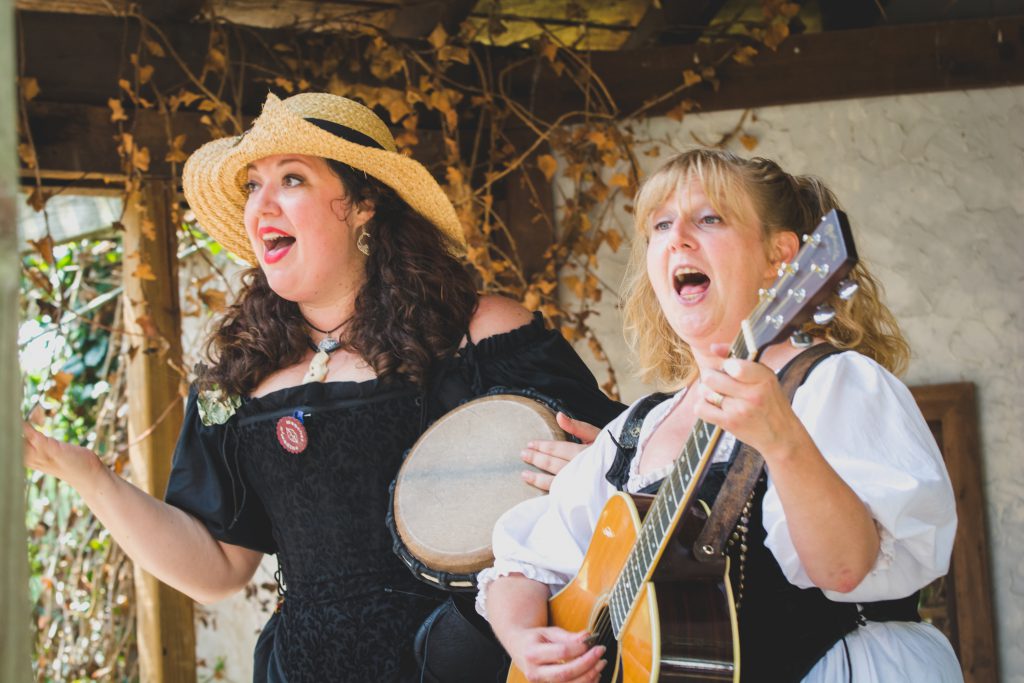 Brought your kid to the pub only to be shocked at the humor? Double check to see what the performer is rated before getting settled. The Ohio Renaissance Festival has many fun and family-friendly shows to keep the little ones entertained. But it's important to know some shows are meant for a more mature audience.
Hopefully, the jokes will fly over their head like an African swallow! But if they don't it might be a good idea to visit the Mudde Show or the Pirate Comedy Stunt Show for something a little more suited to their sensibilities. The renaissance festival is meant to be fun for everyone.
#6 Schedule Your Spontaneity
With so much to do and see, it can be very easy to get turned around and miss something you really wanted to visit! There are maps of the grounds and a schedule of events available as soon as you enter the gate. Take a moment with your party to sit down and decide what shows you really want to be a part of. Mark showtimes on the schedule provided, and allow for enough time to get from point A to point B. There is a lot more distance between the Chess Field and the Wenches Well than you think. Allow yourself time to grab lunch and sit for a while, or you're likely to run out of energy. If you get lost, look for Cast Members wearing the Official ORF badge! They can help you find your way about the village with ease, especially since they "live" there.
#7 Find Time to "Adult"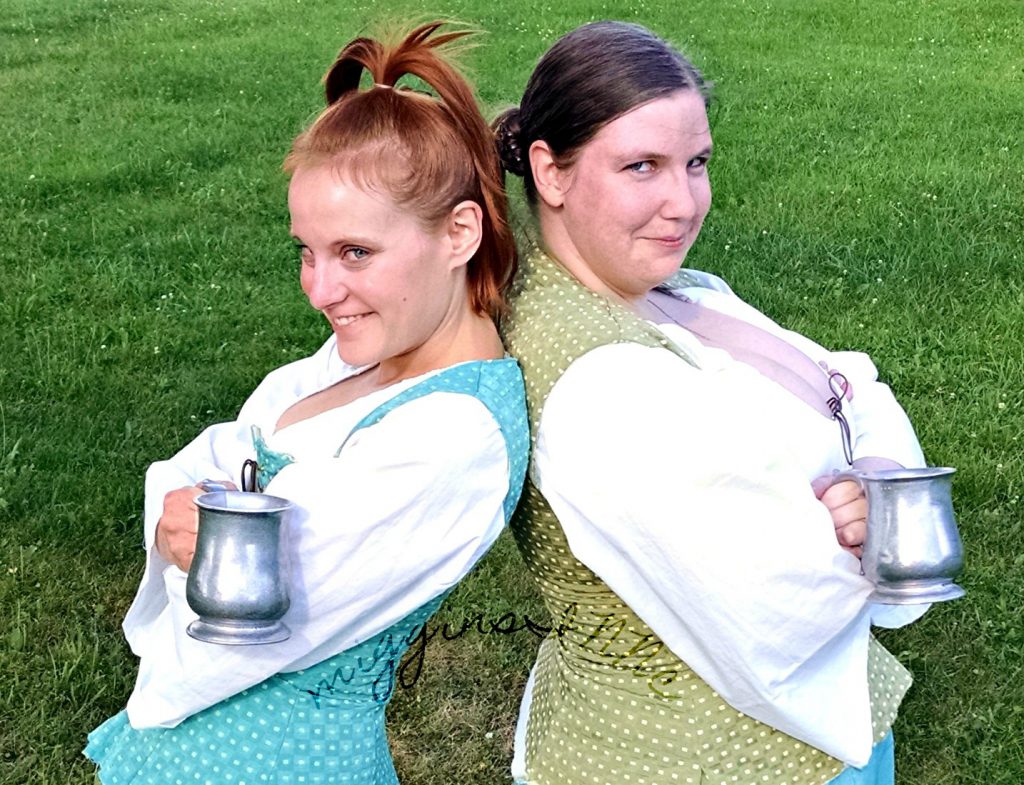 If you brought the wee ones along, odds are they'll start to get tired around 3 pm or so, meaning you are done for the day. If you can, send them home with the grandparents. Or better yet, come back another time with just the adults in your group. There is a lot to do for the 21+ crowd, including the Pub Crawl, Whiskey/Cider Tasting, and of course the Naughty Bawdy Pub Show! The Ohio Renaissance Festival provides a plethora of activities for all ages, so it's only faire that you get to enjoy things for yourself just as much as the kids do. So plan for a special day at the faire just for the grown-ups and find out how much wood could a Woodchuck chuck!
#8 Come Play With Us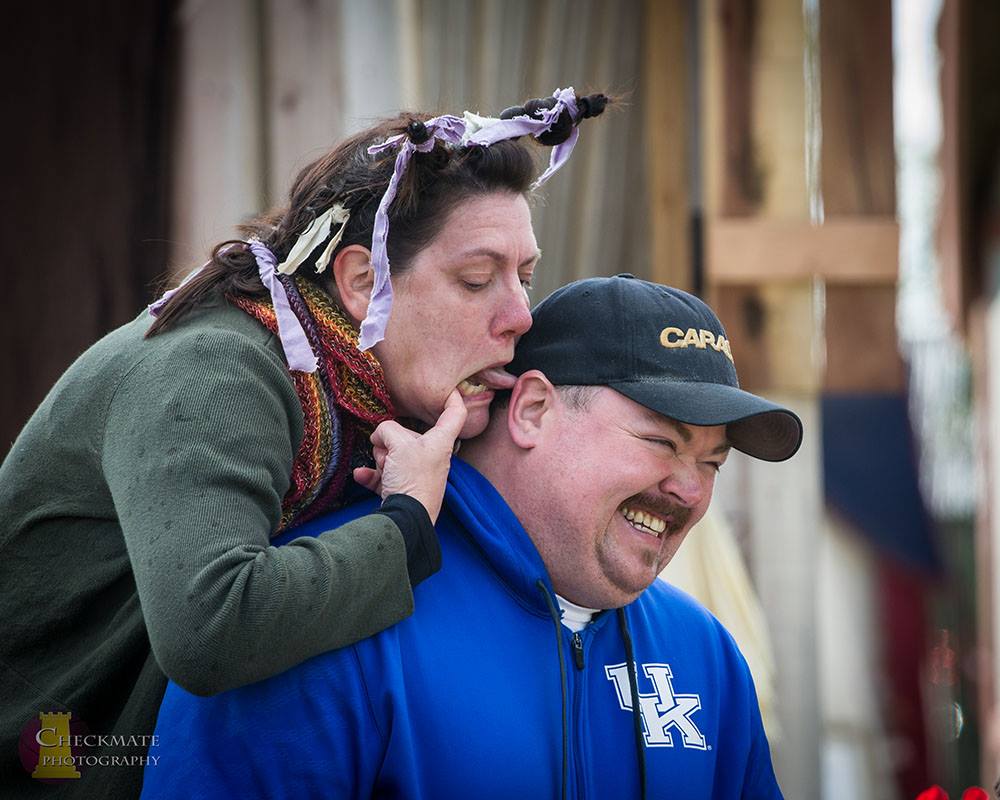 Faire is a place to explore your inner sense of wonder. Don't be afraid to invent a new persona and play along with the cast! You can be a pirate captain, a maiden faire, a wily wood sprite, or a bodacious belly dancer. It is all up to you! Many of the shops can help you find just what you are looking for to fit your inner faire folk. Homemade costumes and garb are welcome, and costume rentals can be a blast if you'd like to dip your toe into the water for the first time. But it is about so much more than just the clothing; If you wanna be a princess, then you'd better wear that crown!
#9 Speaking of Royalty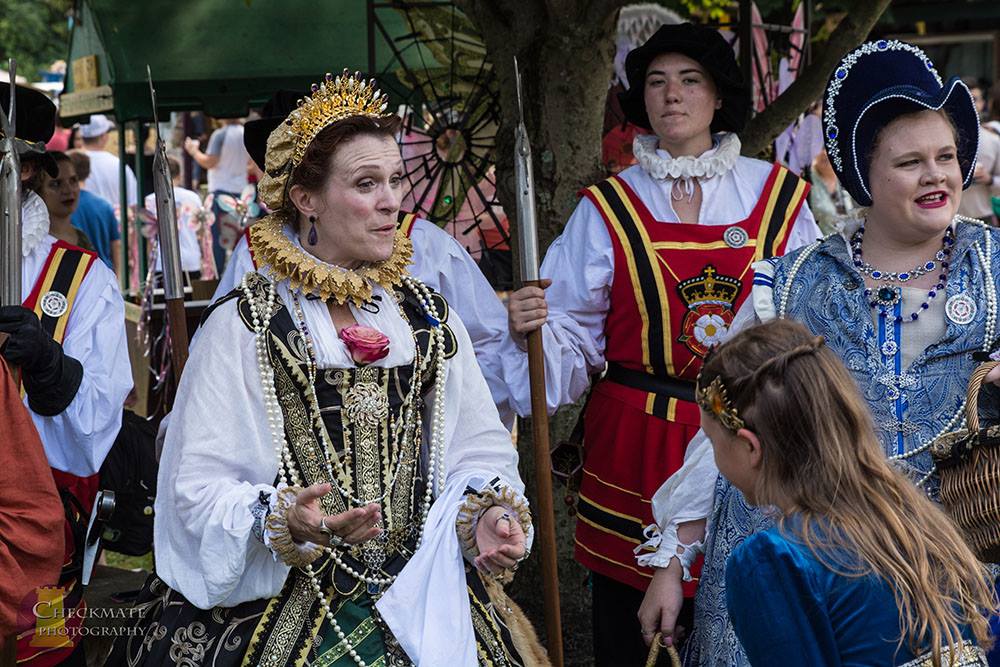 Did you know there is a Knighting Ceremony at the Chapel on the Hill every day the faire is open? That's right! For no cost at all, you can meet the Queen herself. Bend the knee to be knighted or made an official princess of the village of Willy-Nilly-on-the-Wash! Participants will receive a certificate to take home and frame as well as some amazing photo opportunities as they get to meet Her Royal Majesty. There is no age limit for this ceremony, so don't be surprised if Uncle Ed insists on being referred to as Duke Edward the Fifth from now on!
#10 Don't Be the Village Fool
Everybody loves to have a good time, but it's important to respect the fairgrounds and the people who work so hard to make your visit a good one. Remember, costumes are not consent! Ask permission before putting your arm around a wench and respect peoples boundaries. Don't hassle the Queen, don't taunt the knights, don't follow the performers around, and definitely don't go into any areas that say "Cast Only"! It is also important to know the difference between having enough and having one too many. Be sure to be safe with your alcohol consumption before leaving, as alcohol cannot leave the grounds of the festival. We want you to return year after year, and the best way to do that is to be safe and smart.
Are You Ready for the 2019 season?
Photo Credit: Elizabeth (1998), Gramercy Pictures/Summit Entertainment
The Ohio Renaissance Festival is one of the best things to do in Ohio every year. As the faire continues to grow with new acts and new entertainment, we are sure you will find yourself coming back to catch up on things. Season passes are well worth the price since it takes more than just one day to see everything.
Get ready for the 2019 faire season by ordering your tickets and planning your visit!