Feast of Fools
October 21 — October 22, 2023
10:30 am — 7:00 pm
It's okay to be foolish this weekend! The village is filled with fools of all sizes and their foolish antics. PLUS it's Pumpkin Vs. Watermelon Wars!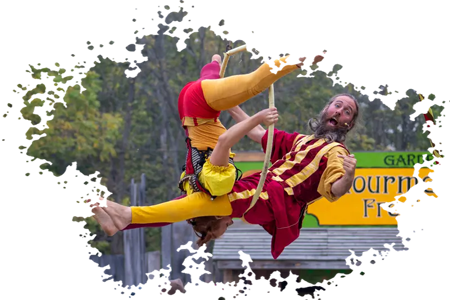 Unleash Your Inner Jester with a Weekend of Laughter, Tricks, and a Playful Village-Wide War
Join the Feast of Fools at the Ohio Renaissance Festival – Where Comedy Comes to Life!
Leave your troubles behind and immerse yourself in a weekend of humor and mirth at the Ohio Renaissance Festival. Our Feast of Fools is a celebration of jesters, clowns, and all things comedic. Experience spontaneous improv, stand-up performances, and comedy sketches that will leave you roaring with laughter.
Pumpkin vs. Watermelon War: A Fruitful Battle for the Ages
Embrace your foolish spirit in our annual Pumpkin vs. Watermelon War! This fun-filled combat match on the Chess Field is a beloved tradition marking the transition from summer to fall.
Choose your side, recruit supporters, and root for your favorite veg or fruit in this playful combat match. It's a battle of the fruits, but regardless of the outcome, both sides claim victory in this hilarious and harmless war.
Make sure you come dressed in the colors of your side. Orange for Pumpkin, Red/Pink for Watermelon.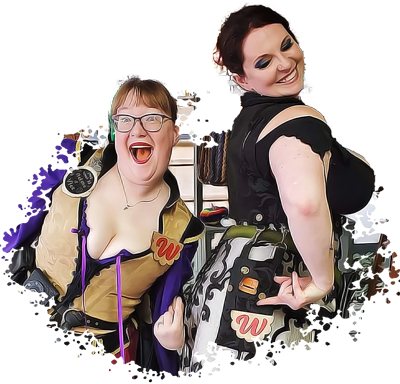 Welcome Fall with a Weekend of Mirth and Merriment
As we bid farewell to summer, join us in welcoming fall at the Feast of Fools. Experience the lighthearted fun, comedy, and community spirit that make this weekend a perfect way to transition into the new season.
Immerse yourself in an atmosphere of laughter and goodwill, where jokes abound, tricks are aplenty, and the spirit of community shines brighter than any jester's hat. It's more than just a festival; it's an unforgettable experience that celebrates the joy and humor in life.
Special Events
Watermelon vs. Pumpkin War | 5 pm Chess Field
Whose side are you on, the summer watermelons or autumn pumpkins? Join us at the Chess Field to watch the villagers duke it out!
DON'T MISS OUT ON THE ADVENTURE!
SECURE YOUR TICKETS TODAY!