Fantasy Weekend
September 9 — September 10, 2023
10:30 am — 7:00 pm
All things fantastical come to life this weekend! Join the Witches of Willy Nilly and the fairies as they enchant the village.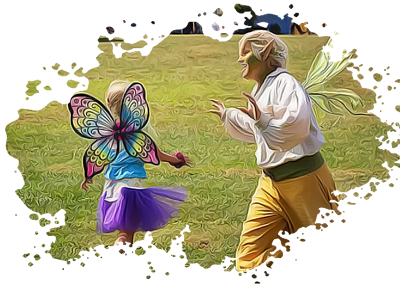 Step into the Magical Realm at Ohio Renaissance Festival's Fantasy Weekend!
Fantasy Characters Come Alive | Immersive Fairy Tale Experiences | Spellbinding Kids Activities
Welcome to a weekend where fantasy comes to life. The Ohio Renaissance Festival's Fantasy Weekend invites you to step into your favorite fairy tales. Encounter enchanting fairies, fearsome dragons, mesmerizing mermaids, and all the magical characters you've dreamed about. Dress in your most whimsical attire if you wish, and join us in celebrating the magic of imagination and folklore.
Unforgettable Memories at Fairy Playtime
Let your children's imagination run wild with an array of exciting activities planned for them. They will have the chance to meet and interact with their favorite fairy tale characters in our enchanted village. Whether it's sharing a laugh with the merry fairies, taking part in a friendly knights' play, or simply marveling at the sight of mythical creatures, this weekend promises a magical adventure they won't forget.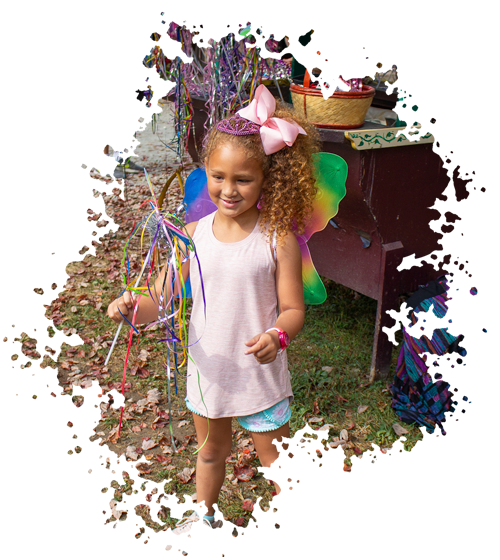 Engage in a Variety of Fantasy-Themed Activities
Join the Witches of Willy-Nilly and the fairies as they add a touch of magic to the village. You'll find yourself captivated by their charm and the myriad of fantasy-themed activities throughout the weekend. From delightful fairy tales in action to engaging character interactions, it's a living storybook waiting for you to step into.
Special Events
Fairy Play Time | 12:30 pm Whimsy Woods
The fairies invite the children of the village to play games under the shady trees of the wash.
DON'T MISS OUT ON THE ADVENTURE!
SECURE YOUR TICKETS TODAY!