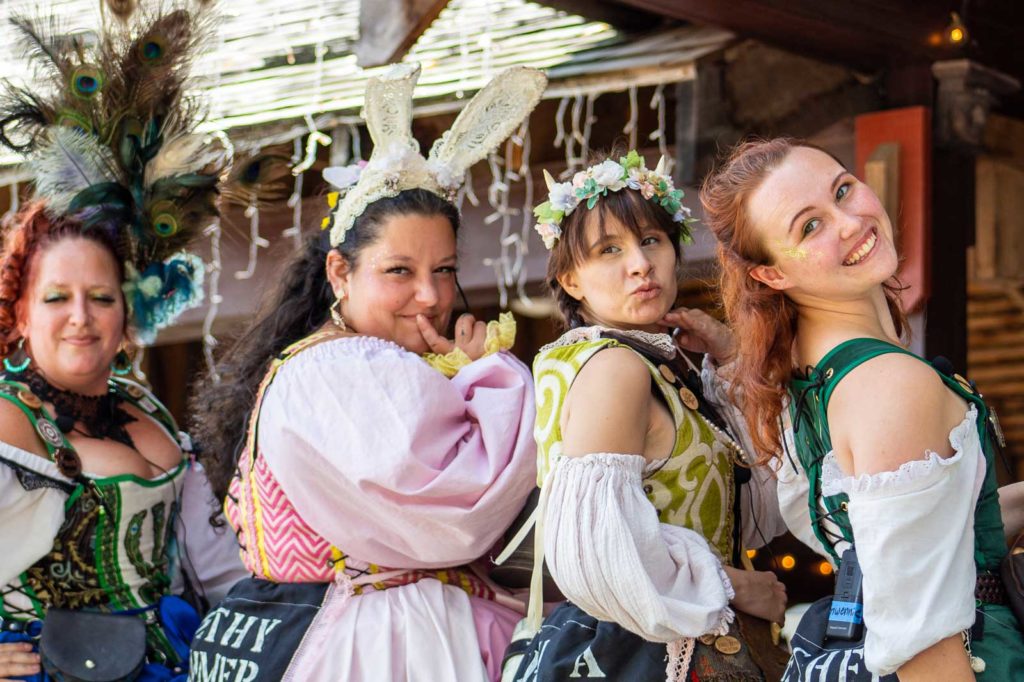 The Naughty Bawdy Pub Show
Ticket Price: $30 | VIP Seating $40
Tickets may be purchased at the 3 Fools Pub or the Special Event Booth.
Online ticket sales end on Fridays at 4 pm proceeding the weekend.
---
An hour of the songs, jokes, and limericks that can't be heard on the streets hosted by The Singing Sirens and emceed by the "ORIGINAL" drunken sailor, Axel the Sot, for ages 21 and over!
TICKETS: $30
– Two beers, ciders, or wine cocktails
– Commemorative pin, and loads of fun!
– Cigars are available for purchase during the show.
– Water or Pepsi products substituted upon request.
---
Show Times & Stages
5:30 pm - 6:45 pm | Feast Hall